Figuring out the best time to visit California does not yield one simple answer. We have 162,000 square miles of varied landscape and a four-season climate that lends itself to winter sports, hiking, boating, swimming, sightseeing and beach combing. Our rugged coastline is the best in the US and it's beautiful throughout the seasons. In addition, we have rugged mountains, two desert zones and some of the tallest, widest and oldest redwood and pine trees in the world.
So, determining the best time to travel to California depends heavily upon your interests. But don't feel overwhelmed. This season-by-season guide for when to visit CA will help you identify the ideal time to visit for some of our most popular activities and locations.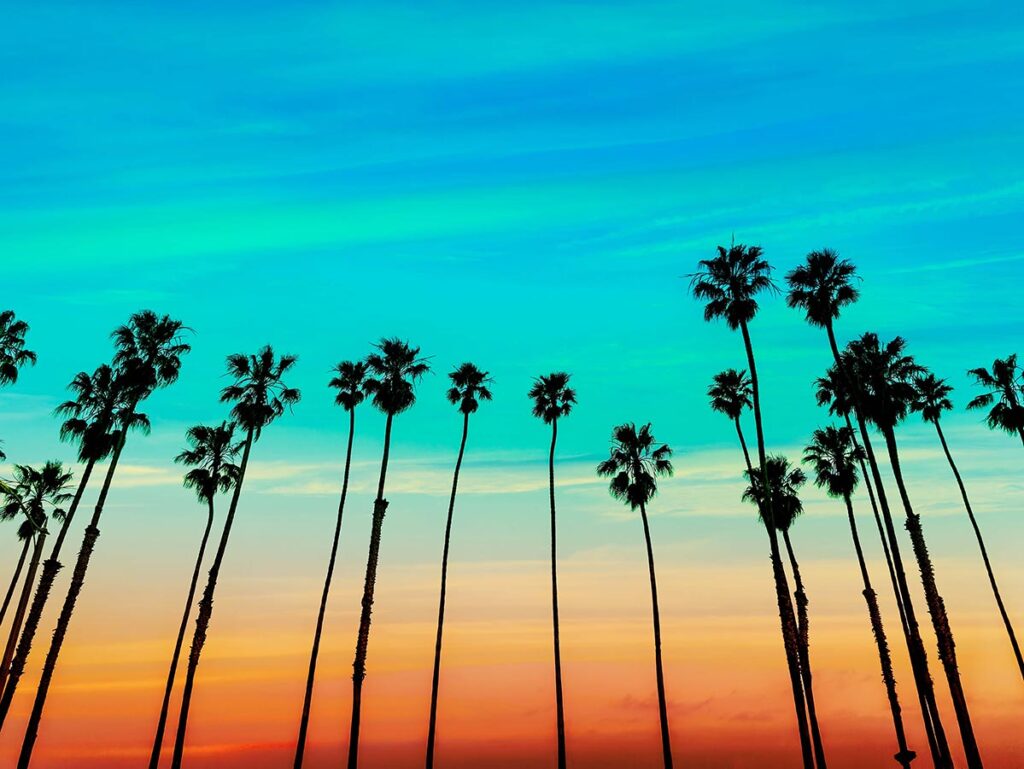 When is the Best Time to Visit California FAQ
Here are some commonly asked questions about the ideal times to visit California.
When To Visit California to Avoid Crowds?
Summertime is the most popular time to visit CA's key vacation spots, for both domestic and international visitors. So, visiting the beaches, Disneyland, Lake Tahoe, Yosemite and other fun spot will be very busy in June, July and August.
If that's the only time you can come, by all means come and visit us. But do plan ahead for your hotel bookings and try to do the most popular sites and attractions on weekdays.
My favorite time to explore California is in April/May and September/October. It's less crowded and the weather is great all over the state.
When is the Rainy Season in California?
Generally, our rainy season goes from December to March. BUT, we have a lot of strange weather swings and it could be drier or much wetter, which literally depends upon the prevailing winds.
And even then, Northern California and the western side of the Sierra Nevada mountain range get far more precipitation than does Southern California and the southeastern deserts.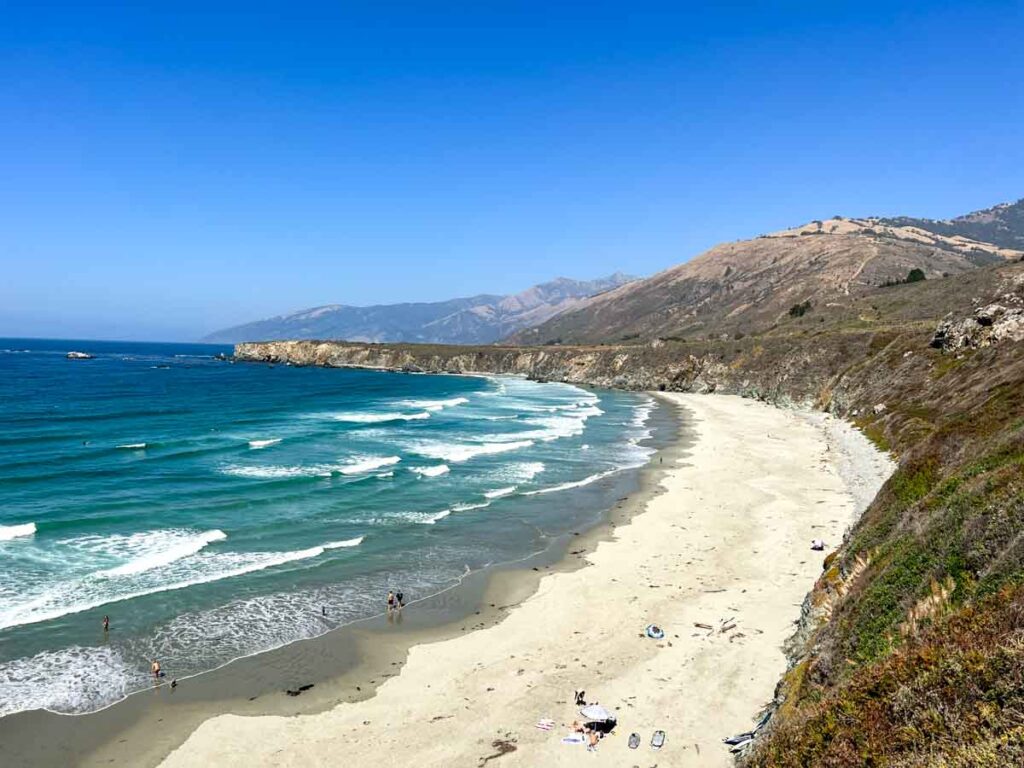 When is the Best Time to Visit California Beaches?
For northern California (which we define as the San Francisco Bay Area and North), anything outside of the rainy season is great. The weather tends to be cool, even in the summer, so don't expect hot summer sun. But rather you'll get craggy coastline, tide pooling and marine mammals.
Central and Southern California beaches are nice all year, but they are really fun in the warmer summer months.
For less fog at any of the beaches, visit in April/May or September/October.
When is the Worst Time to Visit California?
There is no worst time to visit California! As we noted in the intro, we have four season weather with a variety landscapes. Even if you visit in the December-March rainy season, you can avoid the wet by visiting areas like Palm Springs, Death Valley or San Diego.
It's more a matter of keying in on the region and types of activities you'd like to do and then choosing a timeframe that suits. So keep reading because what follows is a season-by-season guide for visiting CA.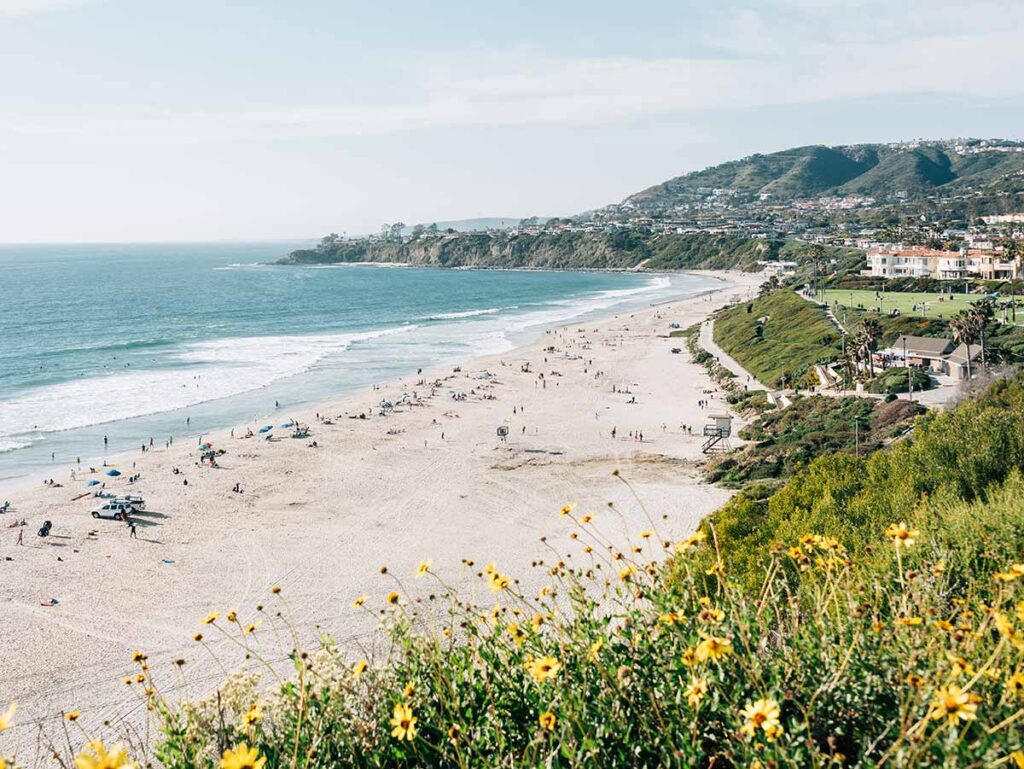 The Best Seasons for Visiting California
Each season has its own pros and cons. The various regions of California really shine in particular seasons. So the following breaks down what's great about that particular season and offers itinerary ideas for each.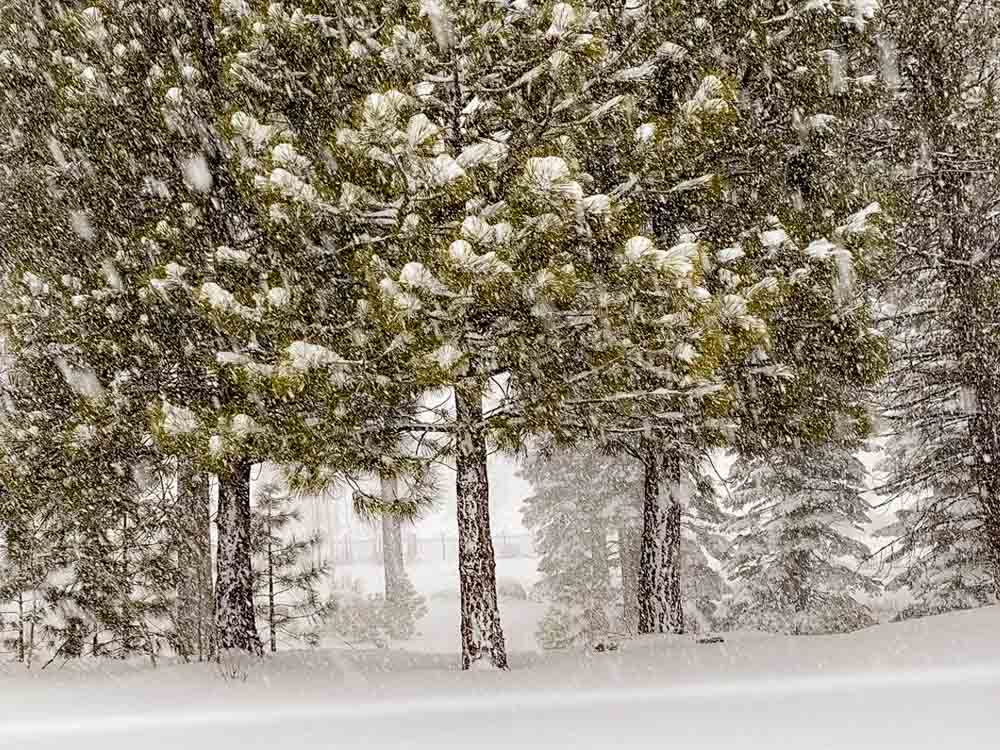 December, January February in California
The winter is our rain and snow season and while it may be wet on the coast, this season is perfect for winter sports. The Lake Tahoe Basin is huge, offering a ton elbow room for people who want to play in Tahoe snow or go skiing. There is also winter skiing in Mammoth Lakes in the Eastern Sierra, and in Bear Lake, which isn't far from Los Angeles.
Yosemite National Park is jammed with people in the summer, and the high country is snowed in during the winter. But, you can visit Yosemite valley in the winter, which is at a lower elevation. And it's much less crowded than in the summer. There's plenty of sightseeing and hiking in Yosemite in the winter, including the amazing February firefall event.
If snow isn't your thing, we suggest exploring California's deserts in the winter. Death Valley and Joshua Tree National Parks are volcanically hot in the summer, but they are super pleasant between late November and March. We have guide for visiting Death Valley and Joshua Tree, and also advice on how to road trip both in one trip.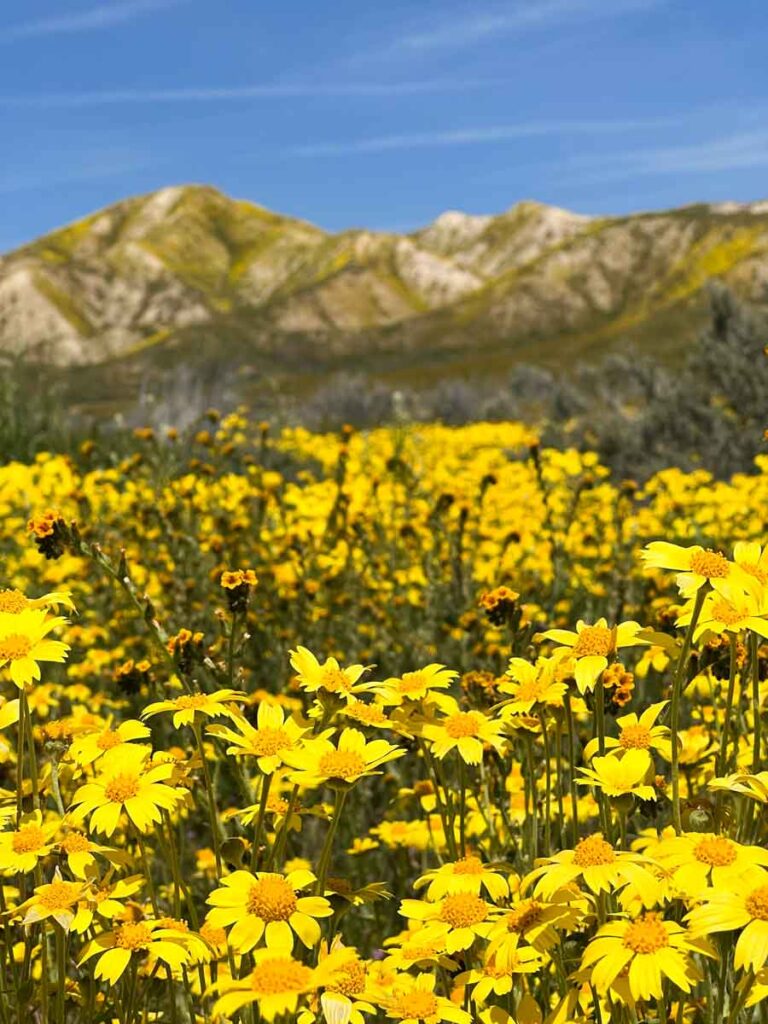 March, April, May
We love California in the spring! Traveling during this time avoids the crowds and the weather is great.
March/April are usually when the flowers start popping. You can find them at Table Mountain (near Oroville), blooming almond trees (in the Central Valley), the Carizzo Plains National Monument (in Central California), poppies in Antelope Valley State Reserve (between Bakersfield and LA) and ranunculus (in Carlsbad near San Diego).
April/May features San Francisco's best weather with low chance of rain and little fog. It's the perfect time for strolling the Golden Gate Bridge, taking an SF hike or exploring SF's quirky side.
The spring is also a nice time to visit Palm Springs where the weather will be warm but not too hot. You can use it as a base of operations for hiking in Joshua Tree, taking the Palm to Pines scenic byway and visiting offbeat Slab City.
Late spring is a nice time for waterfall viewing, especially in far northern California. Base yourself in Redding and visit Burney Falls and the nearby state parks.
Spring is not the best time to visit Lake Tahoe or elsewhere in the Sierra Nevada mountain range. It's slush season as the snow melts and many of the high country hikes aren't available until late May or early June. Tioga Pass, which goes through Yosemite to the Eastern Sierra isn't plowed in the winter so it only opens up sometime between May and late June.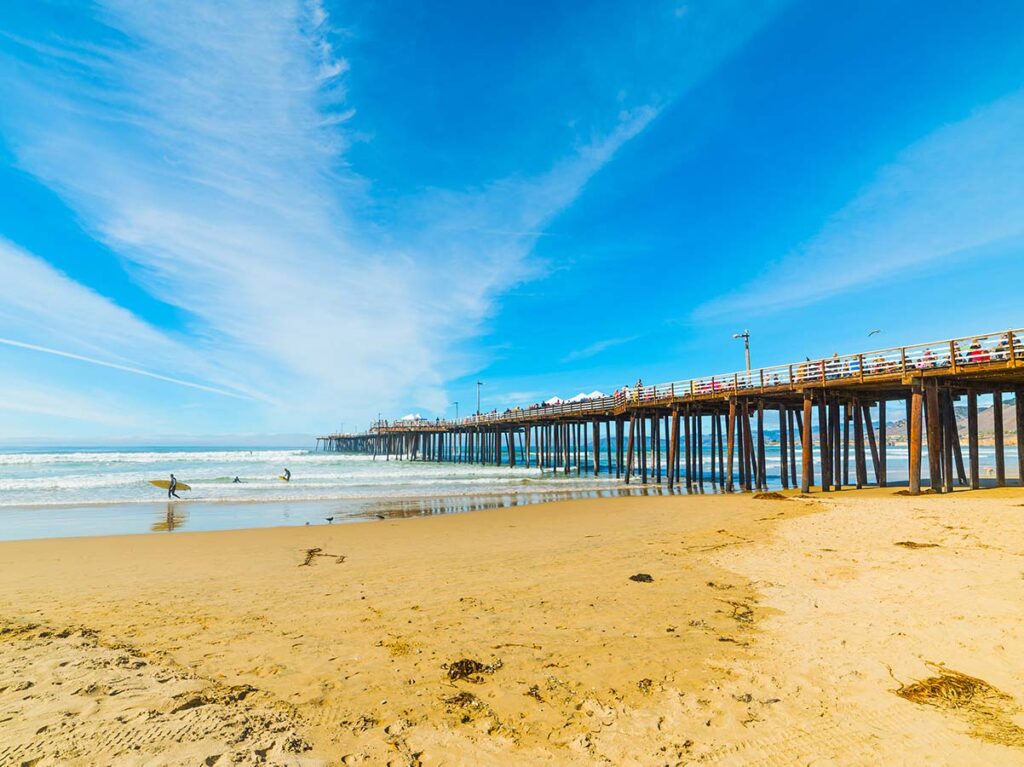 June, July, August
It's time to hit the beach! This is the classic time to lounge around on some of California's finest beaches. We recommend visiting Pismo Beach, which has one of the longest, widest beaches in the whole state. Or hang out in quirky Cayucos, using it as a base of operations for exploring the Central Coast.
We've also got some nice inland beaches, particularly in Lake Tahoe. You could spend a week there hiking, lounging at the lake, and visiting craft breweries.
You could also put together a classic LA itinerary featuring beaches, Disneyland and Santa Monica. Or visit San Diego with its beaches and world class zoo.
California's love affair with the car and our epic landscapes also make it the perfect place for a summer road trip. We have an article featuring CA's best scenic drives, which cover the whole state. Some of our favorites include the classic Pacific Coast Highway drive from SF to LA, going from SF to the north coast redwoods, and driving around Lake Tahoe.
If you can't take the heat, the summer may be a good time to head up to Northern California. We have a lot of great coastal towns with small charming downtowns and epic ocean views. It's also a good time to go forest bathing and visit some of CA's many redwood groves.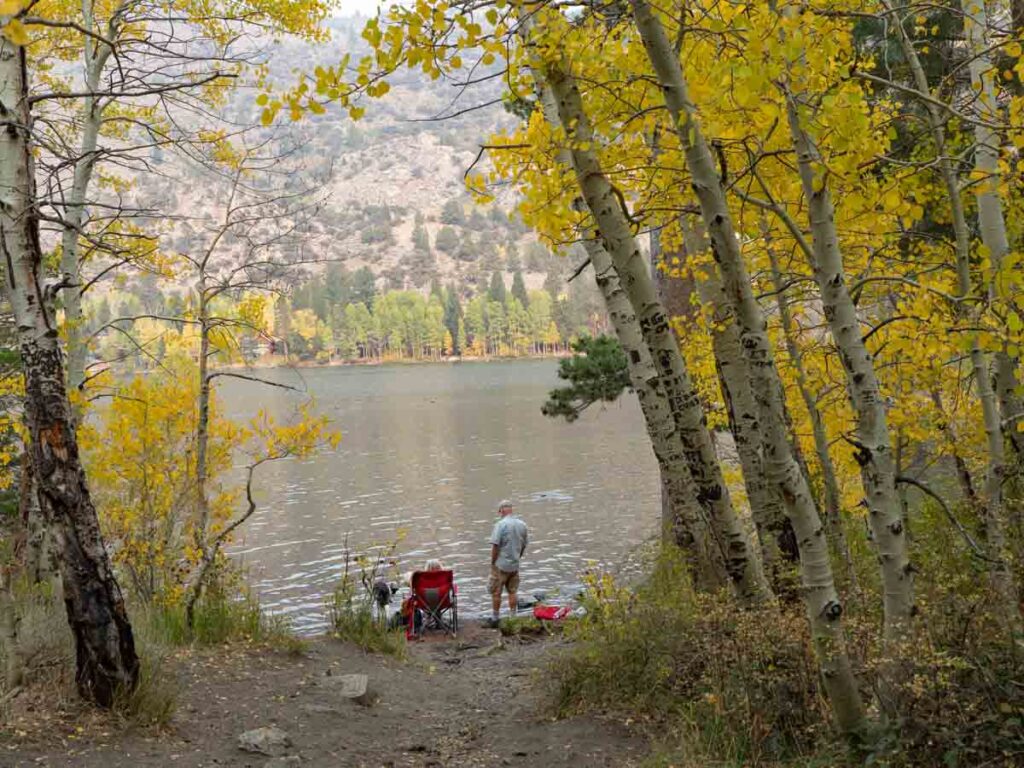 September, October, November
September and October are another good time for visiting Northern California cities and towns, because the fog will have blown out but the weather temps will still be good. There are a lot of fun things to do in Half Moon Bay. Mendocino has cute coastal vibes and great state parks (like Van Damme and Hendy Woods). And Point Reyes National Seashore is a nature lover's dream with Tule elk, migratory elephant seals and gorgeous shoreline.
October is a fantastic time to visit the Eastern Sierra. A Highway 395 road trip will be popping with fall color and you can visit various hot springs and fall hiking locations. You can us our guides for things to do in Bishop and Lone Pine to put together an action-packed itinerary.
October and November are another great time for Death Valley and Joshua Tree. And you can even do a full SF to Death Valley road trip which includes Highway 395.
We also think fall is a great time to visit Big Sur. Heavy winter rains often create road closures and summer crowds make it difficult to find lodging and camping in Big Sur. But in the fall, the road is reliably open and you may even catch migratory gray whales.
A lot of the wine country towns like Paso Robles, Temecula, Napa and Sonoma also have fall harvest festivals to celebrate the grape crop coming in.
One not so great thing about this season is that our wildfire watch usually starts in August and can go into October. Fires in the wine country north of San Francisco, the Santa Anas near Los Angeles and throughout the Sierra range can and do happen. So, if you want to visit those areas in the fall, remain flexible.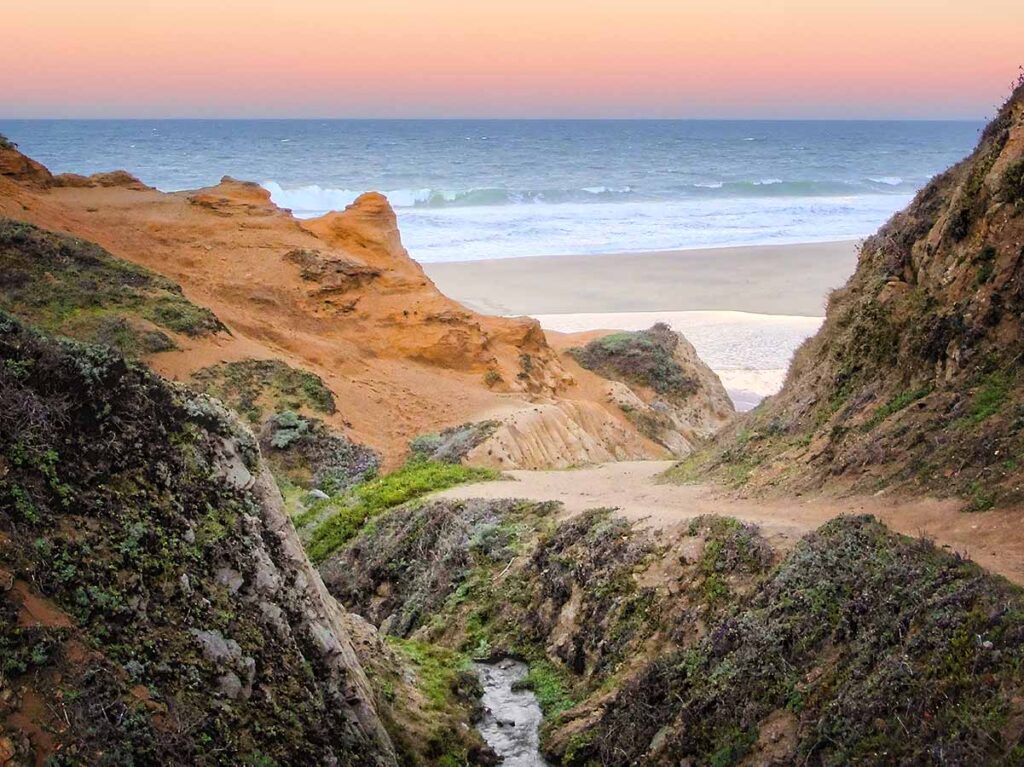 Plan Your California Trip
We have a deep archive of travel tips and itineraries for California. So settle in and poke around the site to get ideas for your upcoming trip. You can start here:
A complete list of all California national parks which includes the best/most popular parks, historic sites and off-the-radar options. If you are planning to visit SF, this guide lists just the national parks near SF.
A complete list of all California state parks (with a map). We have more state parks than any other state and many are co-located near popular urban areas or popular national parks. So check out the list and add a few to your itinerary.
Figure out which airport to use with our California airports guide. We have 23 commercial airports and it's not always obvious which airport is the best for visiting certain areas…out guide will solve that for you.
Share these ideas for when to visit California with your friends: