Don't misunderstand, we like going wine tasting in Paso. But there's only so much of it that you can do in a visit before getting oversaturated. And if there are folks in your party who don't care for wine, you'll need an itinerary that offers a broad mix of activities, food and drink. No problem– we're here to help. We've compiled this list of fun, non-wino things to do in Paso Robles that will help you fill out any long weekend getaway.
We love the central coast for its mix of great coastal views, chill vibes and gastronomic delights. And because Paso Robles is roughly equidistant from both LA and SF, it makes a great base of operations for a Central Coast itinerary. Paso has a wide mix of lodging, tons of restaurants, lovely landscapes and fun activities (besides the wine tasting). And Paso is within 45 minutes of many more of the Central Coast's many charms.
So we've organized this list of things to do in Paso Robles to feature activities in town as well as those within a short 45 minute drive.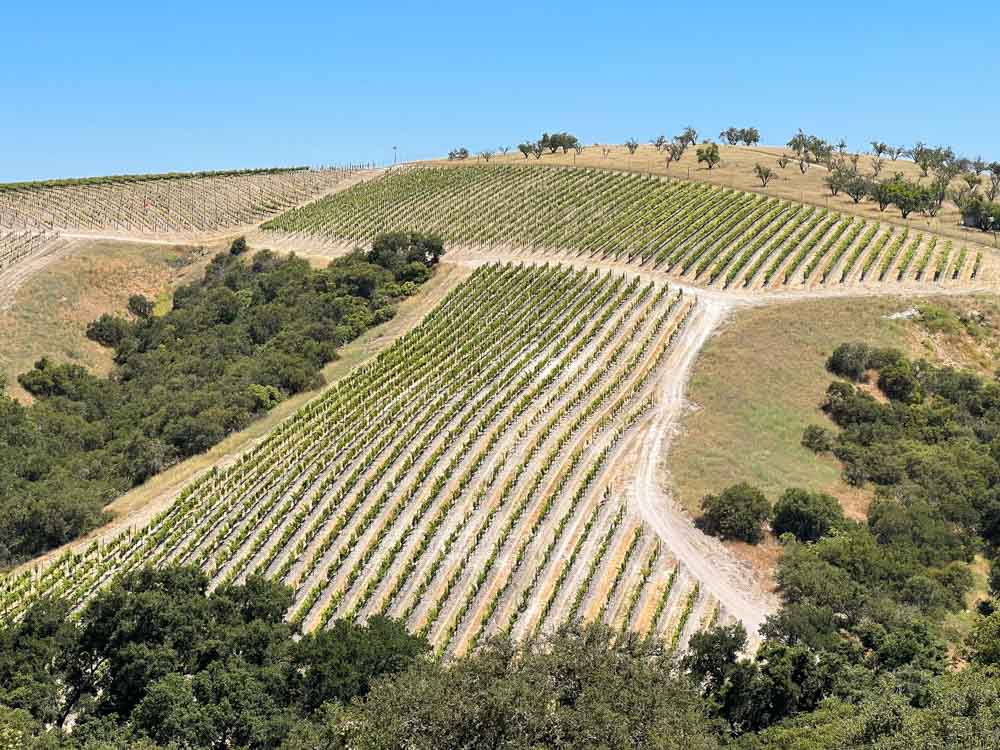 (This article contains affiliate links. This means that if you choose to purchase, I'll make a small commission.)
How to Get to Paso Robles
From San Francisco, Paso is 205 miles and 3.5 hours if you come down 101. If you are visiting Paso as part of a larger road trip, it's worth it to spend some time in Big Sur by taking Highway 1 (Here's how to spend a day doing Big Sur). For an even more backroads way from SF, peel off 101 at King City onto Jolon Road, to Lake Nacimiento road and onto Adalaida road.
From Los Angeles, Paso is 220 miles and 4 hours. Google will direct you up I-5, but it's definitely worth spending a tiny bit more time and taking 101 through Santa Barbara instead. For the even more backroad way from LA, take the scenic Highway 33 via Ojai and Ventacopa.
There is a small airport in San Luis Obisbo which is served by Alaska, American and United airlines. They also have a small car rental lot there.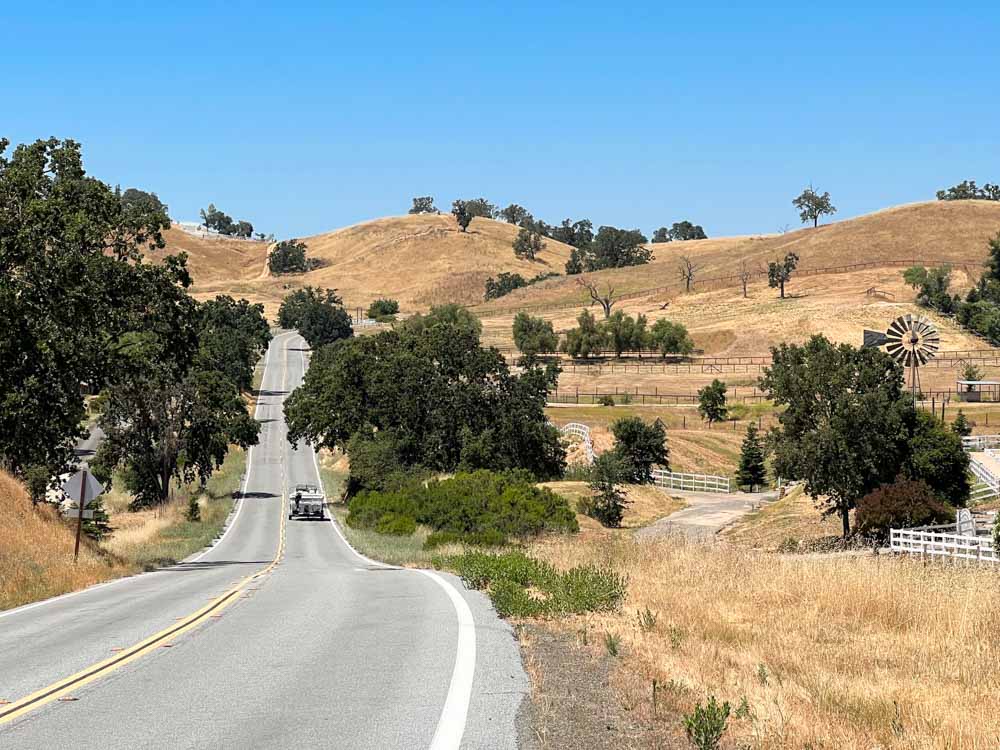 (This article contains affiliate links. This means that if you choose to purchase, I'll make a small commission.)
13 Things to Do in Paso Robles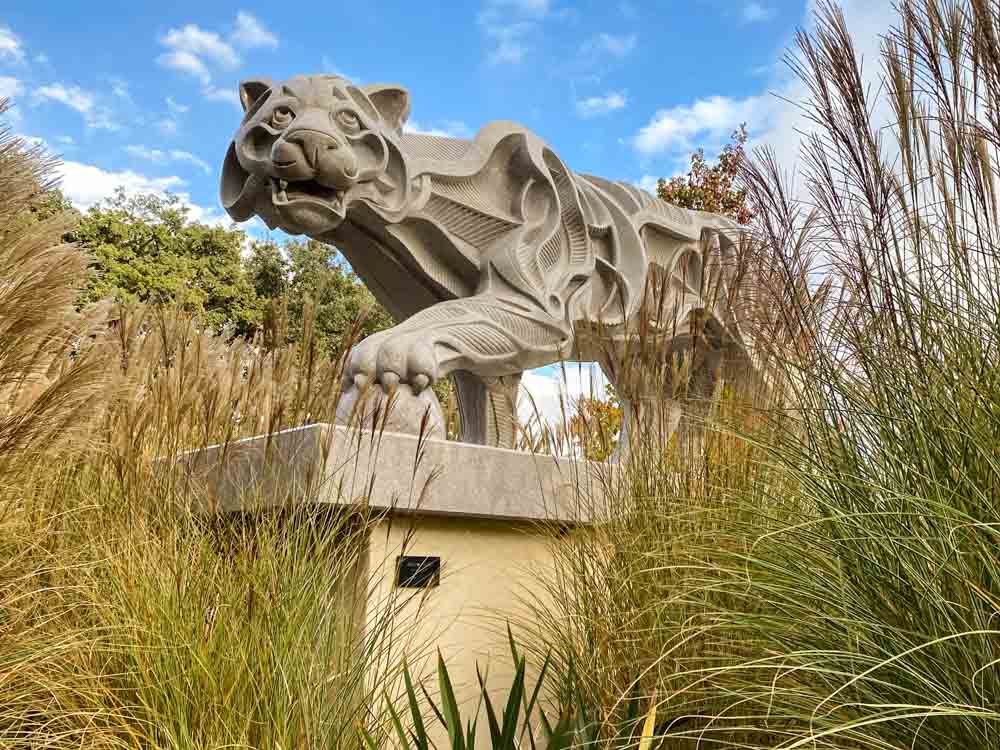 See the Sculptures at Sculpterra
Right, so this is supposed to be a list of things to do in Paso Robles that aren't wine tasting…and Sculpterra is indeed a winery. But it's worth a visit anyway for their cool sculpture garden and art gallery.
Winery owner Warren Frankel commissioned sculptor John Jagger to create the initial set of sculptures, which dot the grounds. The current sculpture in residence is Dale Evers. In addition to scoping out the art, the winery offers weekend food trucks and music.
A visit to Sculpterra is a great add onto the Linne/Geneseo backroads trip noted below.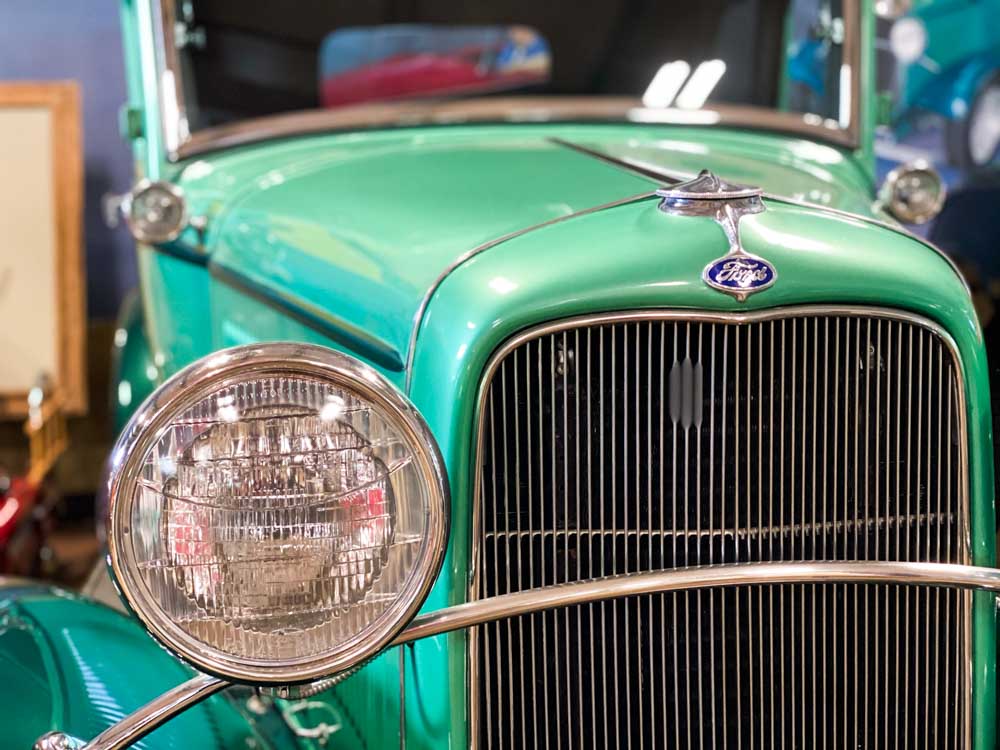 Visit the Estrella Warbirds Museum
During WWII, what is now the Paso municipal airport was called the Estrella Army Air Force Base. The museum commemorates that history with an eclectic curation of WWII war memorabilia, old war planes, jeeps, and ambulances. The site also houses the Woodland Automobile Display, which features a race car collection.
This is a really fun museum, even if you aren't a history buff, a car nut, or 7-year old. The museum is open Thursday-Sunday 10a-4p.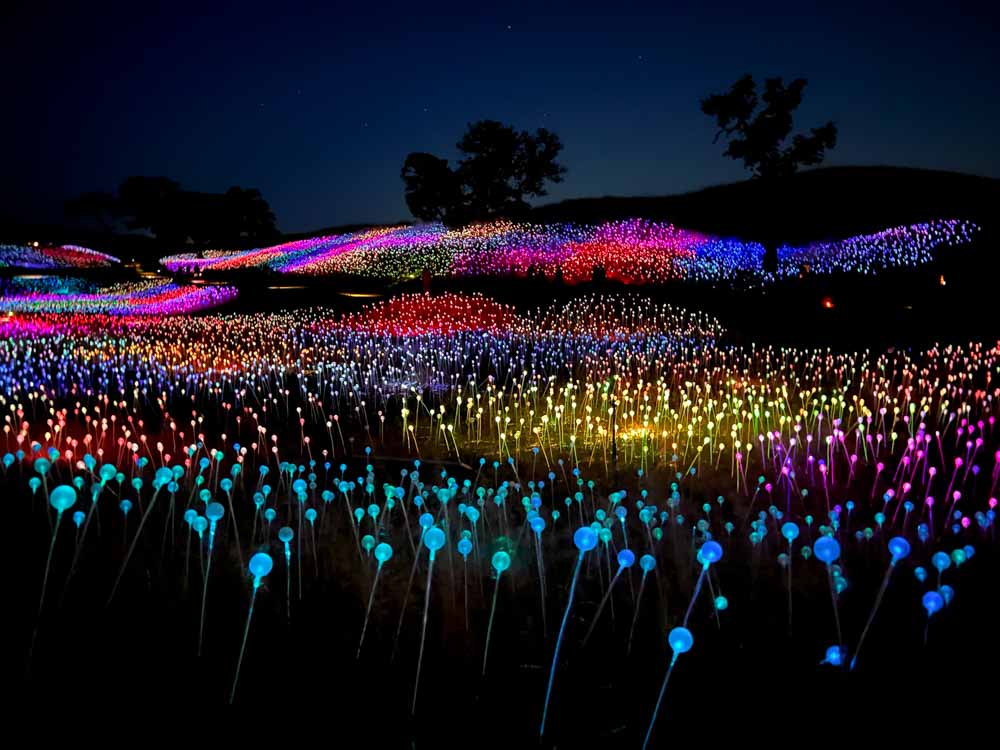 Visit Sensorio at Night
Bruce Munro is famous for his large-scale, immersive light installations, which he's been doing on a global scale since 2004. The installations are usually meant to be temporary, but it seems that Sensorio in Paso is in it for the long haul. They've even recently added in several new displays.
We hate calling anything a "must see" sight, as everyone's interests vary. But really…you gotta see this. The exhibit covers several acres in 10,000 lights which flicker on just as the sun sets over the nearby vineyards. The experience is wonderous eye candy and very trippy.
The opening days vary, but the exhibit is usually open Thursday-Sunday. Check their schedule and book tickets in advance if you are visiting on a busy weekend.
Go to a Concert at the Vina Robles Amphitheater
The Vina Robles runs an outdoor concert series from April through November. They feature a mix of old school acts and cover bands. The amphitheater is conveniently located near downtown. Here's their concert schedule.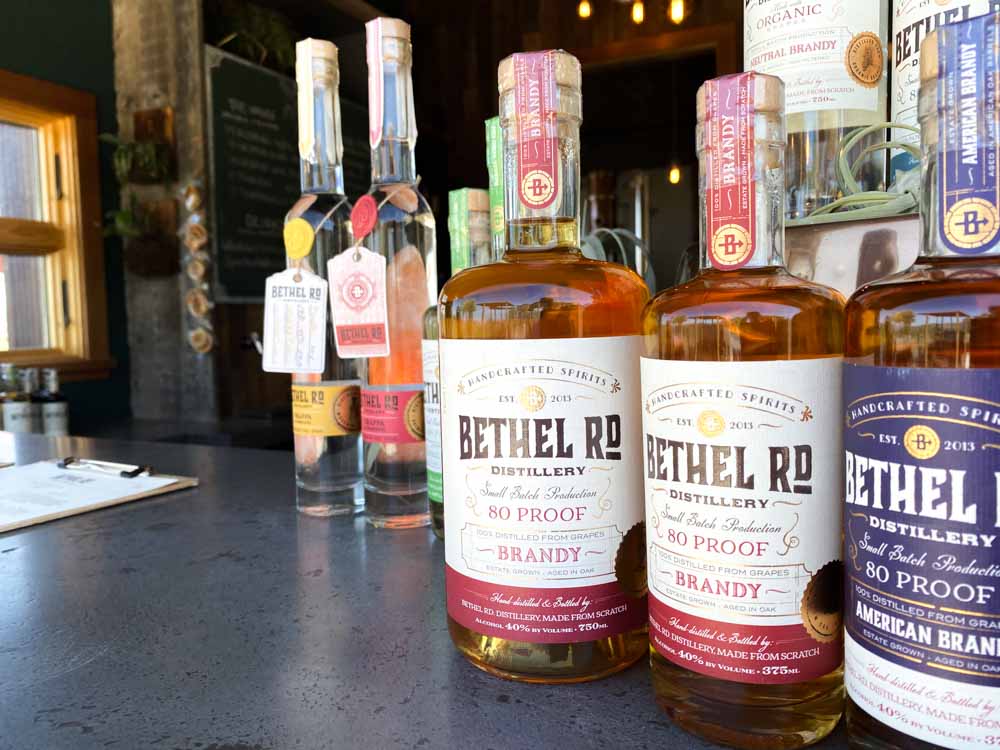 Sample the Paso Distillery Trail
This distillery trail is what to do in Paso Robles if you aren't so into wine…but you do like the occasional adult bevvy. Most of the distilleries offer a mix of clear liquors (such as vodka or gin) and brandies, primarily made from local grapes. But you'll also find some ciders, grappa, whiskey and even limoncello.
I'm a fan of Bethel Road, for both their gin and their fantastic vineyard views (bring a picnic). And the Tin City Distillery has a fun vibe, creative cocktails and very knowledgeable barkeeps. Here's a complete list of the Paso distilleries. Make note of their days/hours of operation as they vary quite a bit.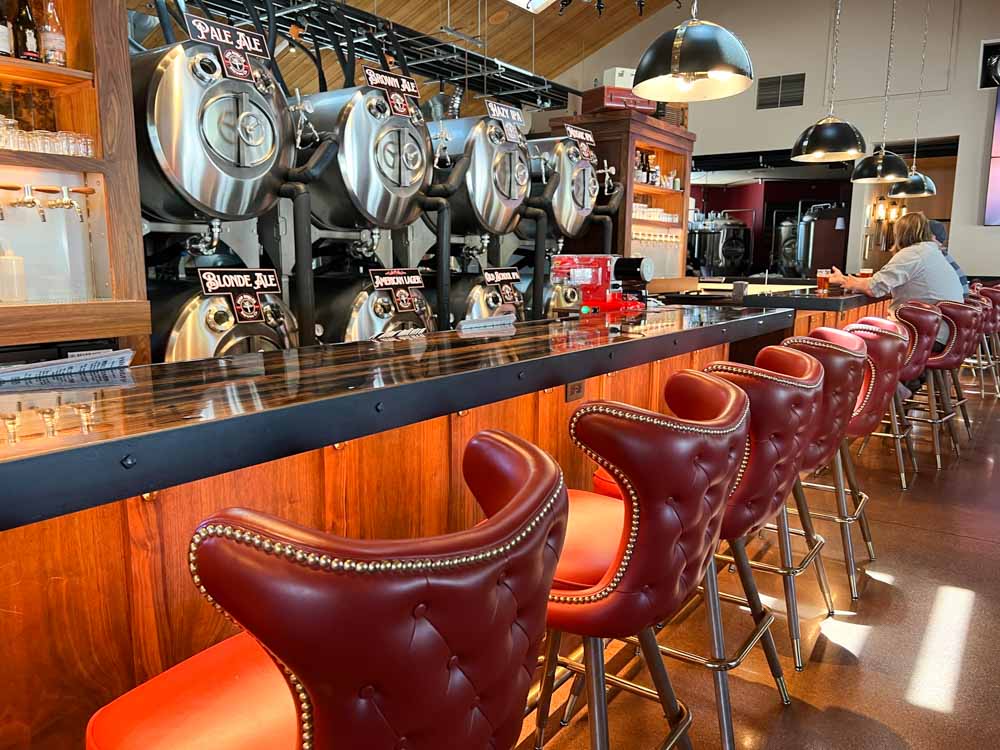 Hit Up a Paso Craft Brewery
Still thirsty? Then perhaps spend some time exploring a few of Paso's many craft breweries. Paso Robles Brewing (pictured above) has a delicious food menu (corn brat? yes please!), old school bar seating and an dog-friendly outdoor seating area. Firestone Walker also has a full restaurant with good pizzas and brewery tours.
BarrellHouse Brewing is perfect for a hot summer night with is vast outdoor seating, food truck and music schedule. And we also like California Coast Beer Company for their chill patio, friendly vibe and downtown location.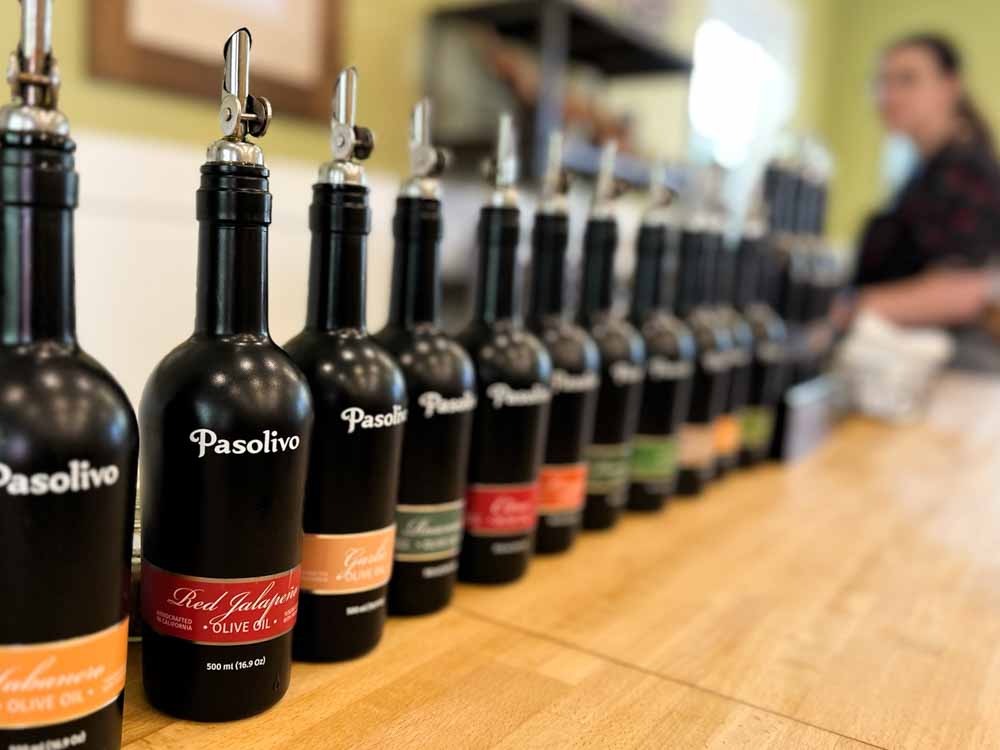 Go Olive Oil Tasting
Grapes aren't the only thing growing in Paso. It's also a stellar olive growing region. If you are into cooking, you already know that life is too short to use cheap olive oil. And Paso's olive oil growers know how to do it right.
The largest (and most premium) producer is Pasolivo. They have a variety of flavors, but I like their Classic. It's nice and peppery and goes great on any salad or as a pasta finish. Pasolivo has a downtown tasting room. But visiting their grove on Vineyard Road is a really nice experience.
Kiler Ridge is also in a fantastic location, on a ridge overlooking their groves. It's not too far from downtown but feels like a million miles away.
Olivas de Oro is located in Tin City and worth it if you are also visiting Tin City Distillery or BarrellHouse Brewing (both noted above). Their oils are very reasonably priced and you can either go small, with mini-bottle sizes of their more unusual flavors, or big with a 750 ml pouch (which is packaged sort of like boxed wine).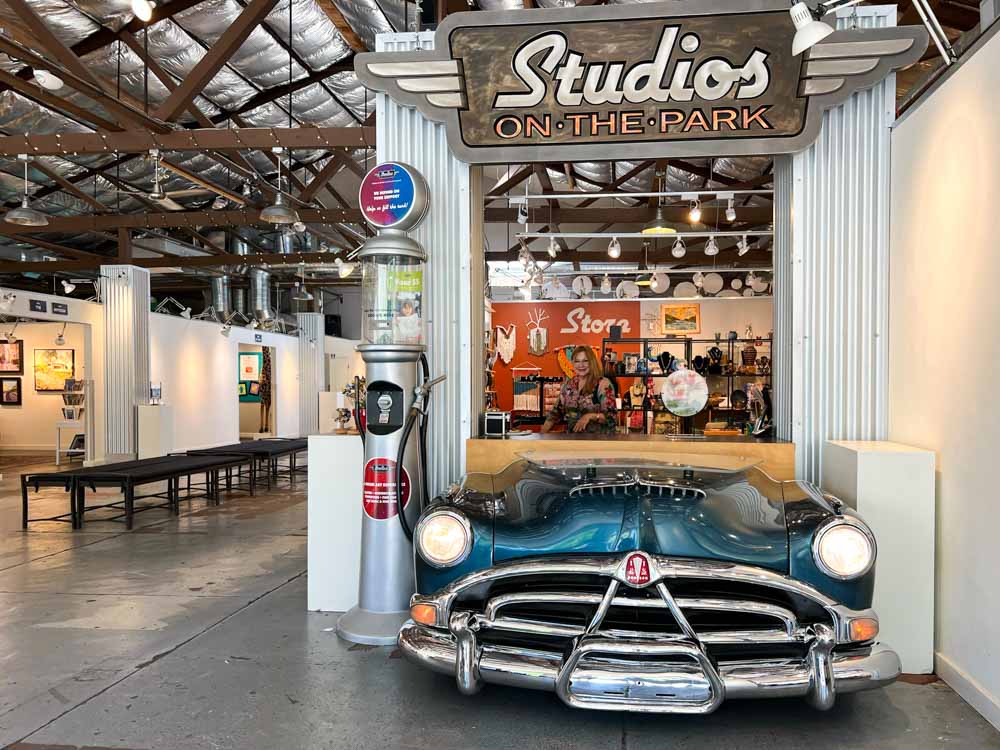 Stroll the Downtown Square
For a break from all of the eating and drinking, you can spend some time strolling around downtown. The main square is dotted with cute boutiques and galleries. The Studios on the Park is designed with a series of gallery rooms featuring local artists.
If you're keen to get a selfie in front of the Paso mural, you'll find it on Spring St, between 12th and 13th. But it's in a parking lot, so if you want a pick without cars, go early or late.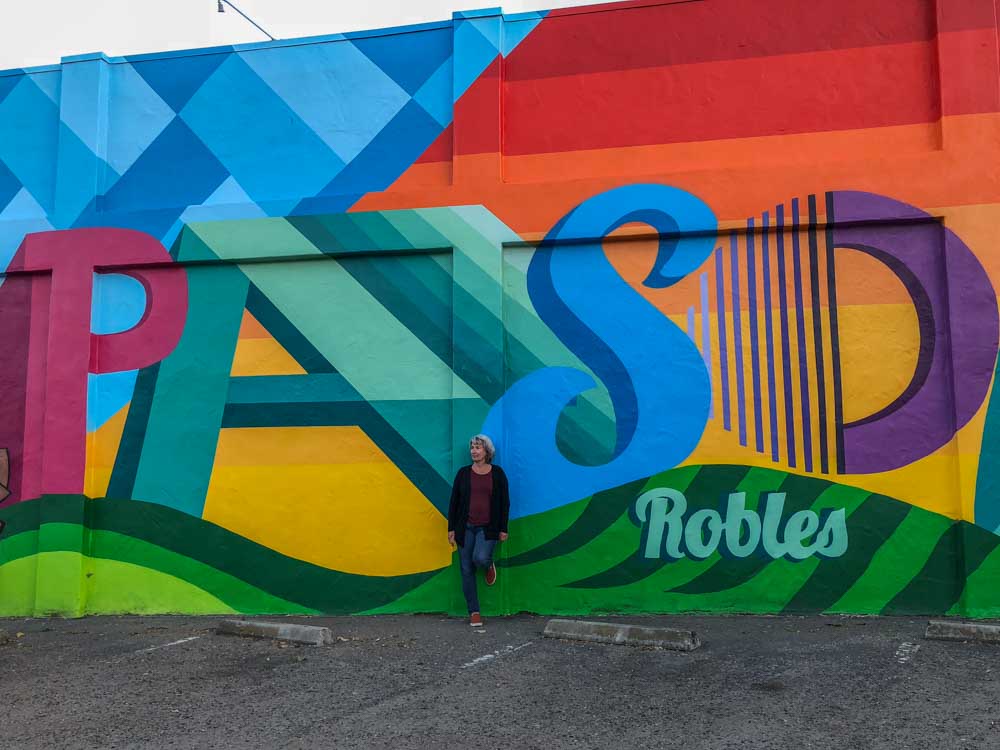 Gamify Your Visit with a Downtown Scavenger Hunt
This DIY scavenger hunt is a really fun activity in Paso Robles and it's both dog and kid-friendly. It's also a great way to explore downtown Paso's historic and cultural sites. Check reviews and book it here.
Visit Hot Springs: The Fancy Version and the Basic Version
The region's Native American populations have known of Paso's waters for centuries and they were further developed during the 1800's. There are two ways to take in the waters in Paso: the fancy way and the basic way.
The fancy version is River Oaks Hot Springs spa. They are a full service day spa offering massages, wraps, facial and, of course, mineral baths. You can rent a tub or do a "sip and soak) package which includes wine and cheese tasting.
The more downhome version is to visit Franklin Hot Springs. Visiting the pool costs just $10 and you can also reserve RV and tent camping on site.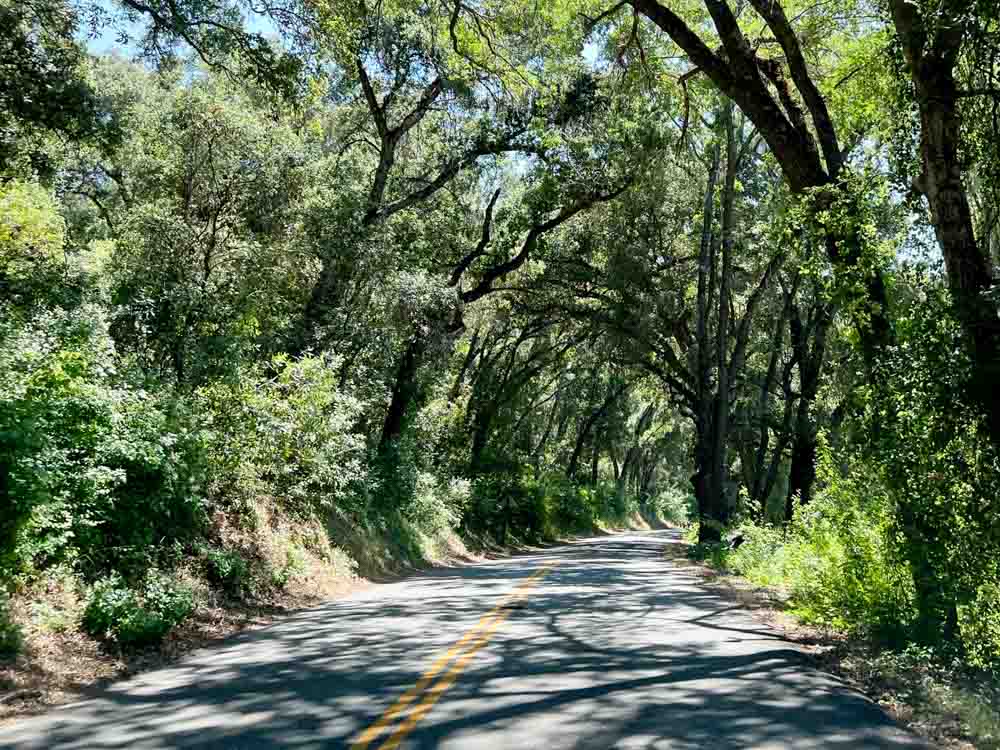 Backroads Paso: Adelaida Road to Vineyard Drive
On busy weekends, Paso can feel very crowded, especially at the more popular wineries. So, we like to take a break with a slow roll down some of Paso's backroads.
The first is a loop that starts downtown, goes west on Adelaida Road, south on Vineyard Drive and then back east on Highway 46. This route will take you past a bunch of wineries and also the Re:Find Distillery, Grain & Vine Distillery, and the Pasolivo olive oil tasting room.
Backroads Paso: Geneseo Road to Templeton
We recently spent an entire afternoon driving a 30 mile loop through Paso's eastern reaches. The point is to just wander down roads, but our route went roughly south on Geneseo road with some side trips to wineries and lunch spots. Then southwest on Creston road or Pomar Road, with a slow roll through Templeton, capped off with a stop at Tin City for (ice cream, olive oil, beer, gin or cider).
Rent an eBike for the Day
You can even get out on some of those Paso backroads on a e-bike. This e-bike rental is good for all day, or at least one charge, which will net you about 30 miles of riding. They even provide saddlebags so you can pack a picnic or buy some supplies along the way. Check reviews and pre-book it here.
7 Things to Do Near Paso Robles
Paso is very oriented around gastronomy, so if you want a bit more of nature or history, you'll want to find some things to do a bit further from town.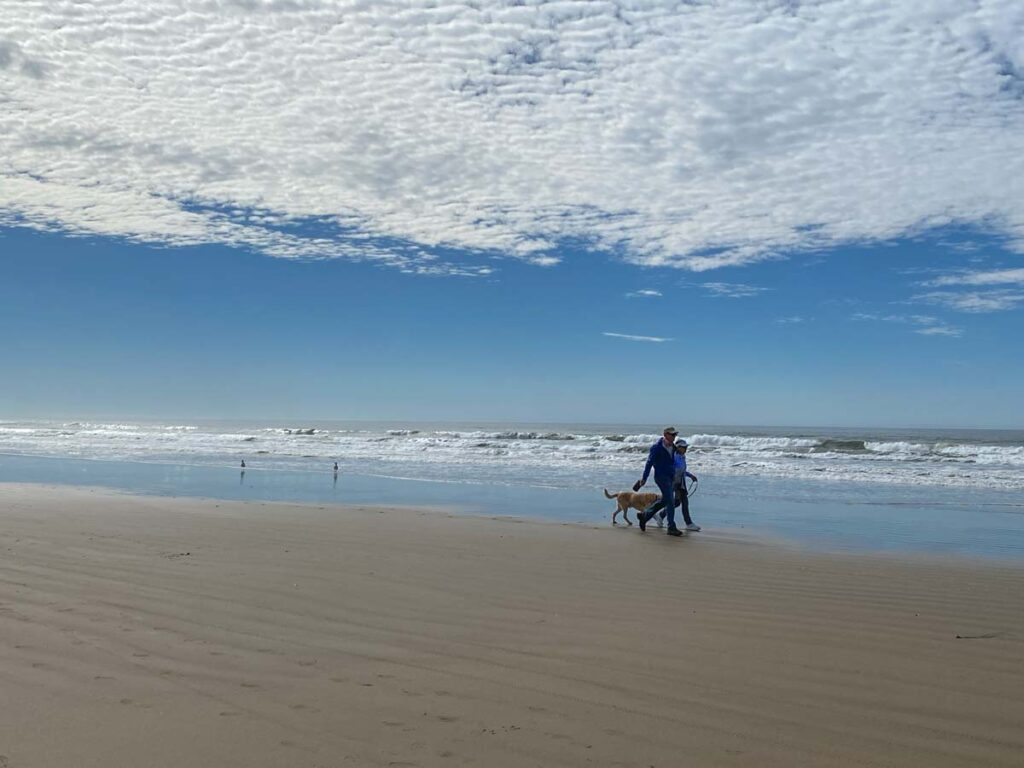 Stroll Pismo Beach
Distance from Paso: 45 minutes
Pismo's beaches are some of the finest in Central California and they are very dog friendly. We like parking at the Grover Beach lot (near the golf course) and just walking out over the dunes for a good long stroll. From downtown you can walk south for four miles of uninterrupted sand and it's a lovely diversion from busy Paso.
Backroads Paso: Old Creek Road to Morro Bay, Cayucos or Cambria
Distance from Paso: ~40 minutes
Since we're recommending the backroads, we've also got another suggestion for how to get from Paso to Morro Bay,Cayucos or Cambria.
Google will advise you to take Highway 41 to Morro Bay or Highway 46 to Cambria. We suggest taking Highway 46 only part way, then turning left/south on Old Creek Road. It will wind you through some lovely farm country, past Whale Rock Reservoir and into Cayucos, where among other things, you can get some delicious fresh cookies at Brown Butter Baking.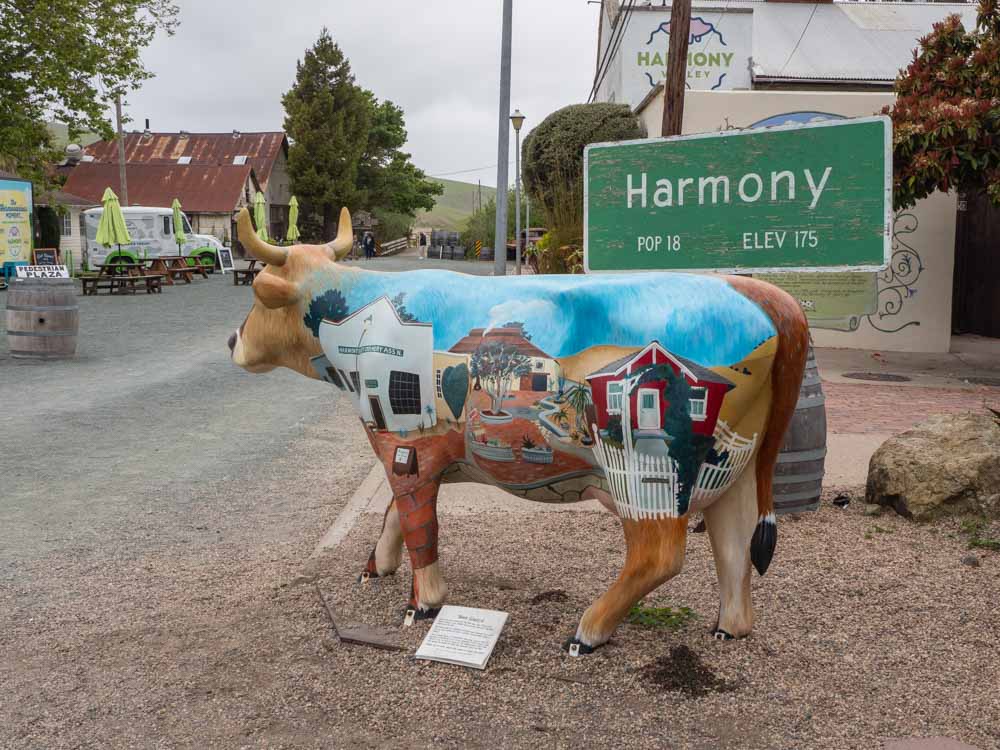 Visit Goofy Harmony
Distance from Paso: 35 minutes
Harmony is quite an odd spot (and one of the most boho towns in CA). You can read up on our history of Harmony, including how it came to be called such a chill name and why there are cow sculptures everywhere. While there, you can visit the pottery gallery, glass-blowing studio and (on the weekends) get some delish ice cream.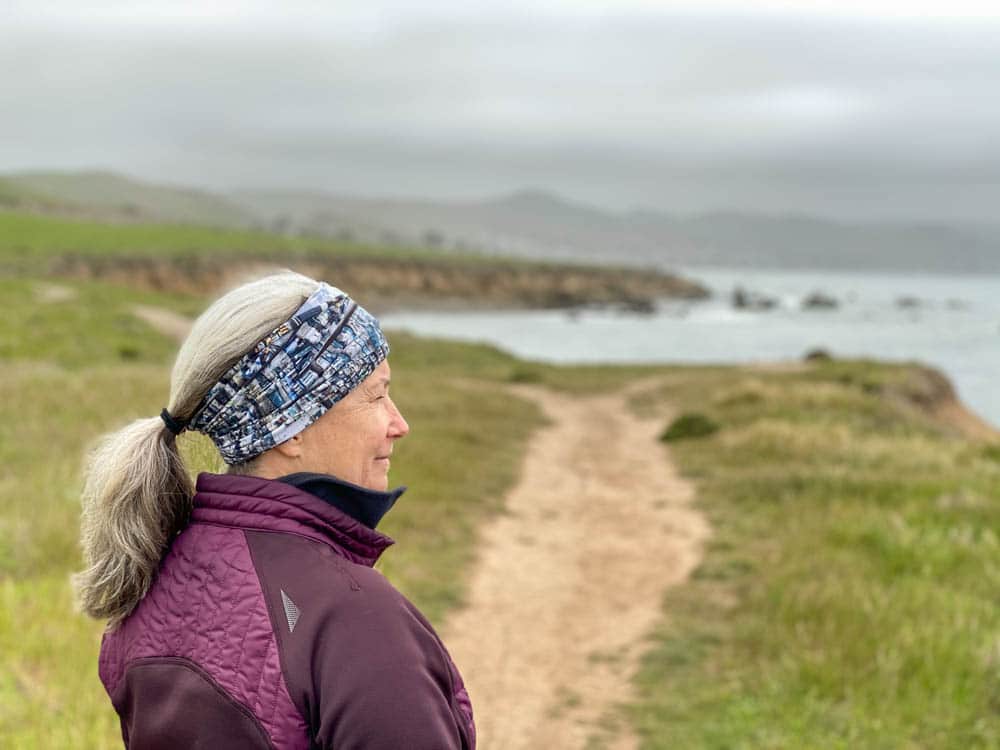 Hike a Coastal State Park
Distance from Paso: ~40 minutes
Paso itself is somewhat lacking in walking and hiking trails but the coast is chock full of them. Consider the Estero Bluff trail, which is just north of Cayucos. It has 7 miles of lovely coastal views and half of the trail is dog-friendly.
Morro Strand State Beach offers a nice 3 mile stroll and is also dog friendly. And the Fiscalini Ranch Preserve in Cambria has a series of looping hikes between 2-4 miles.
And if you're willing to extend your range a bit, the Morro Bay Sand Spit trail and Montaña de Oro State Park are also worth a look.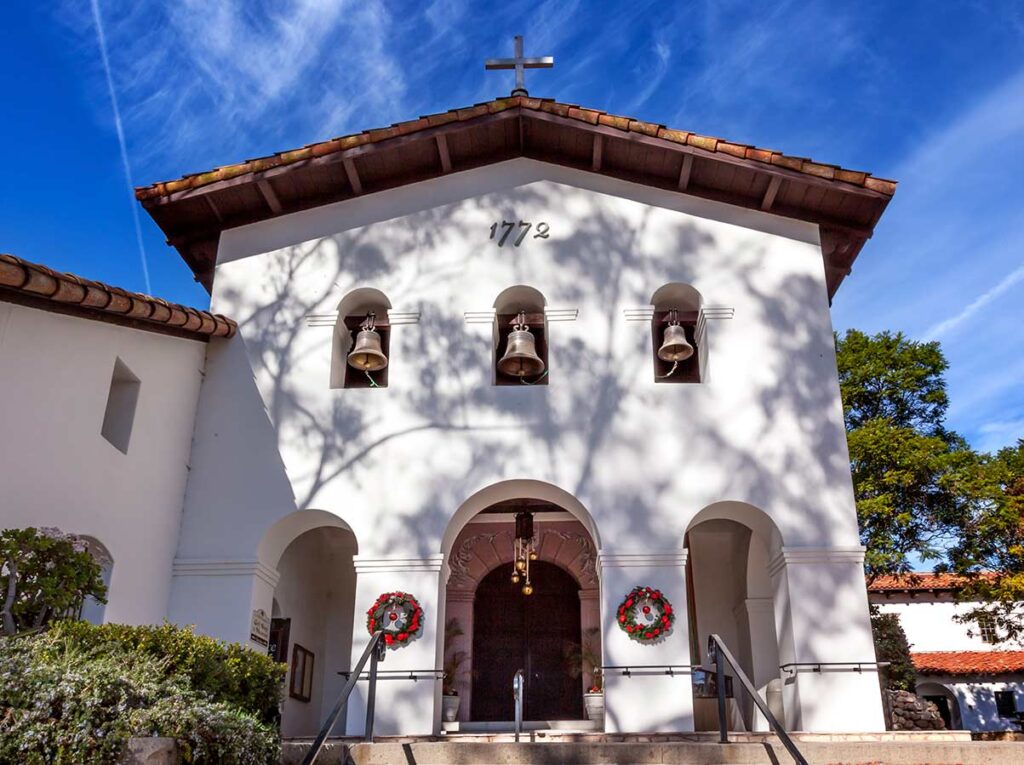 Visit a California Mission
Distance from Paso: 10 minutes (San Miguel) or 35 minutes (San Luis Obispo)
California's Missions triggered the colonization of the region and the development of the state as an economic powerhouse. There are two historic missions near Paso Robles. San Luis Obisbo was founded in 1772 and San Miguel Archangel was founded in 1797. Both are still functioning as churches and San Luis Obisbo has an extensive museum exhibit.
The Missions do an interesting job of chronicling the settlement of California, but they do tend to whitewash the negative impacts on the Native American populations. Signage from the CA State Parks service usually does a better job there.
Watersports on Lake Nacimiento
Even if you don't own your own boat, you can still have a fun day on the water at Lake Nacimiento. Lake Nacimiento Resort offers motor boat rentals along with manually powered toys like paddleboards and kayaks.
And getting there is another one of those sweet backroads drives around Paso.
Zipline Adventure in Santa Margarita
This adventure park in Santa Margarita offers six different ziplines with 7,500 feet of line. You fly over pinot noir vines and pine trees. The whole experience takes a few hours, but you can also add on a sipping/noshing lunch, nature walks, or a photography tour.
4 Cool Places to Stay in Paso
Stables Inn
This cute 19-room boutique motel is situated right in downtown Paso. They offer a clean white-washed barn-style decor with a fun courtyard, and breakfast included. They even have a bunkhouse that will hold six people (great for the kids).
Check reviews and room rates for Stables Inn.
Allegretto Vineyard Resort
This full service hotel is located right on the convenient Highway 46 corridor. The Mediterranean themed hotel has all the features– including a spa, outdoor pool, wine tasting room, on-site restaurant and tranquil grounds.
Check reviews at rates for Allegretto Vineyard Resort.
Sirena Vineyard Resort
If you want to get away from the bustle of downtown, then Sirena is a great choice. It's located on a quiet hilltop along Adelaida road. The well-appointed rooms also have outdoor seating areas, there's a tasting room on-site, and you can add a delicious breakfast as well.
Check reviews and rates for Sirena Vineyard Resort.
Sun Outdoors Paso Robles
This resort is primarily an RV park, but they also rent trailer-style units that can accommodate couples through to larger families. The whole resort is well maintained and they have two pools, a bar and a small store. It's a really great option if you are bringing kids on the trip.
Check reviews and rates for Sun Outdoors.
Explore More of the Central Coast
We have a whole mess of other articles featuring Central Coast destinations. So you can turn your activities in Paso Robles into a larger getaway…or come back again and again. Here are some ideas:
Share these things to do in Paso Robles with your friends: