The Pacific Coast Highway is unarguably California's most famous scenic drive. It's got a dramatic coastline, tons of marine mammals, wine tasting, foodie destinations, hiking and glamping.
So load up the car and pack your camera because this Pacific Coast Highway road trip will take you from San Francisco to Los Angeles along America's most scenic coastal route. Get ideas for a five night itinerary along the Pacific Coast Highway drive with scenic stops, favorite spots and great places to stay.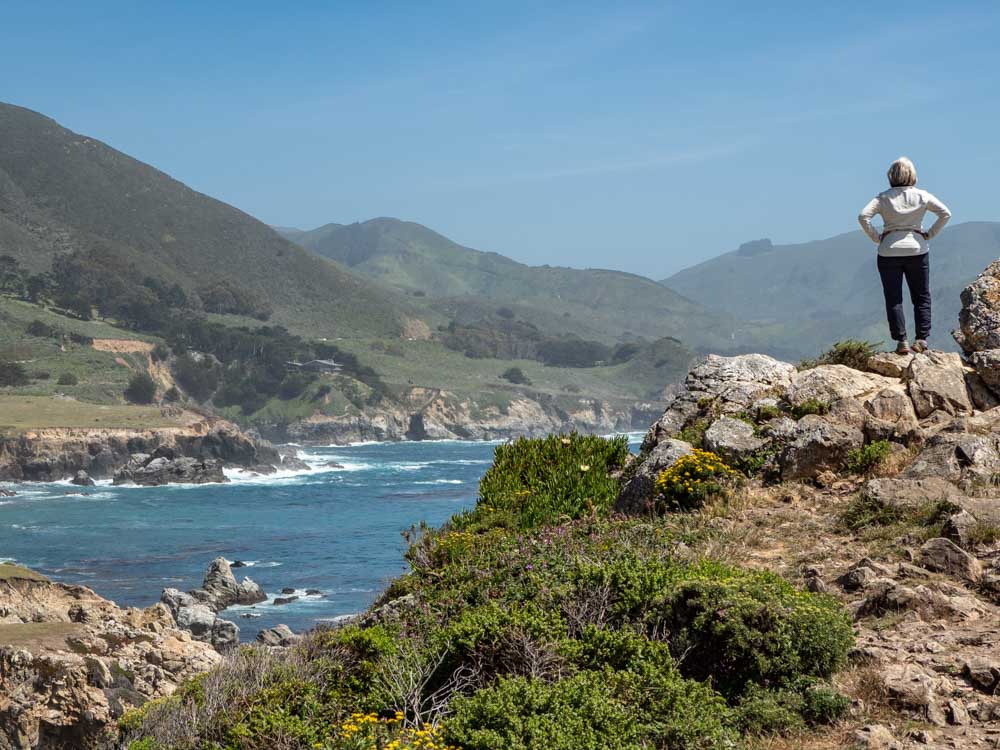 I live in California and have done sections of this itinerary many times, most recently on a chick trip with some dear friends. And I live not far from Monterey and Carmel and visit that section of this drive quite frequently.
On one of our epic chick road trips, we cruised the best bits of the Pacific Coast Highway, driving from San Francisco to Los Angeles, hitting up Monterey Bay, Carmel, Big Sur, Paso Robles the Santa Ynez Valley and Santa Barbara.
There is a lot of information in this itinerary, so read straight through or use the table of contents to skip around.
Designing Your Best Pacific Coast Highway Road Trip Itinerary
What and Where is the Pacific Coast Highway?
When is the Best Time to Take a California Coast Road Trip
Three tips for the Best Pacific Coast Highway Stops
Day 1: San Francisco to Santa Cruz
Day 2: Santa Cruz to Carmel
Day 3: Carmel to Big Sur
Day 4: Big Sur to Paso Robles or Cambria
Day 5: Paso Robles/Cambria to Santa Ynez Valley
Day 6: Santa Ynez Valley to Los Angeles
PCH Road Trip Planning Essentials
Explore More of California
Designing Your Best Pacific Coast Highway Road Trip Itinerary
Taking Highway 1 from San Francisco to Los Angeles is 479 miles and will require about ten hours if you are in a hurry. But please, don't hurry. The whole purpose of a road trip is to take it slow and the PCH will give you plenty of reasons to stop along the way. I've done sections of this trip many times, most recently with my husband and pup. So, I know first hand that there are many different ways that you can put together this trip.
This particular Pacific Coast Highway road trip itinerary suggests taking five nights/six days to do the drive. By averaging about 100 miles per day, you can evenly space your stops with plenty of time ogle the coastline, eat, hike and go wine tasting.
You can do this drive in either direction, but I recommend doing it from San Francisco to Los Angeles. The southward direction means that you will be on the ocean side of the road with better views and easier access to pull-outs.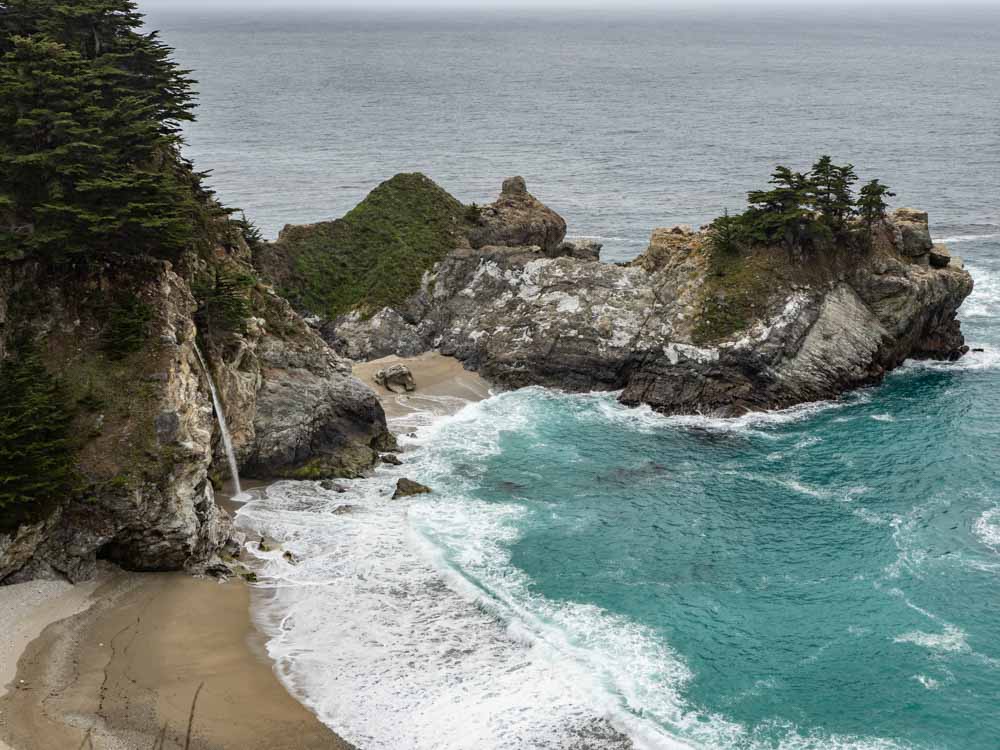 What and Where is the Pacific Coast Highway?
Google "Pacific Coast Highway route" and you'll get quite a variety of conflicting answers as to it's length and location. California has officially designated three sections of coastal Highway 1 which runs from Mendocino (north of SF) south to Dana Point (near San Diego). From Mendocino to Marin it's called the "Coast Highway", from San Francisco to Santa Barbara, it's called the "Cabrillo Highway" and from Santa Barbara to Dana Point, it's called the "Pacific Coast Highway", or "PCH".
However, most people think of the Pacific Coast Highway drive as the scenic section between San Francisco and Los Angeles. So for the purpose of this Pacific Coast Highway road trip itinerary, I'm going to focus on that stretch of road.
Work on Highway 1 started in 1912 but really got rolling in the 1920's. Depression-era public works projects in the 1930's funded the extensive construction of roads and bridges, like the graceful Bixby Bridge in Big Sur, which is one of the most tricky sections of the route. By the 1950's, America's interstate highway system and the PCH were complete, fueling California's mid-century love affair with road tripping.
I encourage you to think about this history during your California coastal road trip. As you drive the road, through the artfully engineered tunnels, bridges and tight stretches of road, you'll feel gratitude for the engineering and vision that has made this stretch of coastline so accessible to travelers.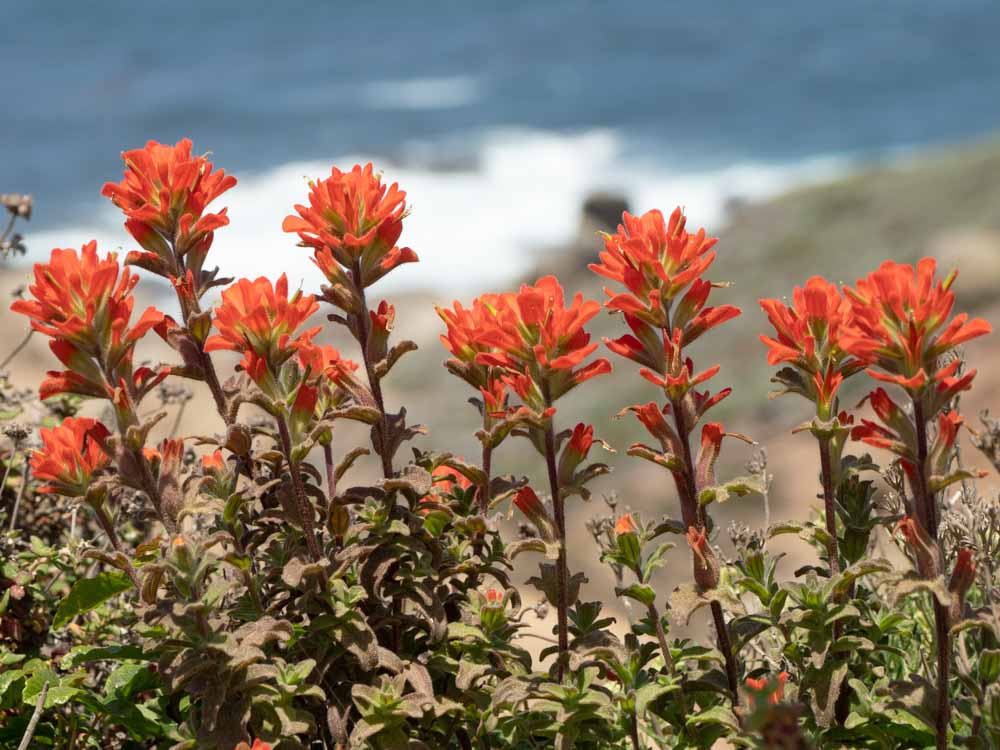 When is the Best Time to Take a California Coast Road Trip?
We have great weather in California and you can do this drive any time of the year. The sweet spot for avoiding both the wet weather and the crowds is to travel in April/May or September/October. California's rainy season is November to March, although even the wettest sections of this drive only sees rain for eight days a month.
As for temperature, the summer fog layer means that coastal parts of the drive will be warmer in September/October and the inland sections of the drive are hottest in August.
All of the locations along this route are popular weekend getaway destinations so if your itinerary includes weekends, you'll want to book those nights in advance, especially in Big Sur where the limited lodging options book up.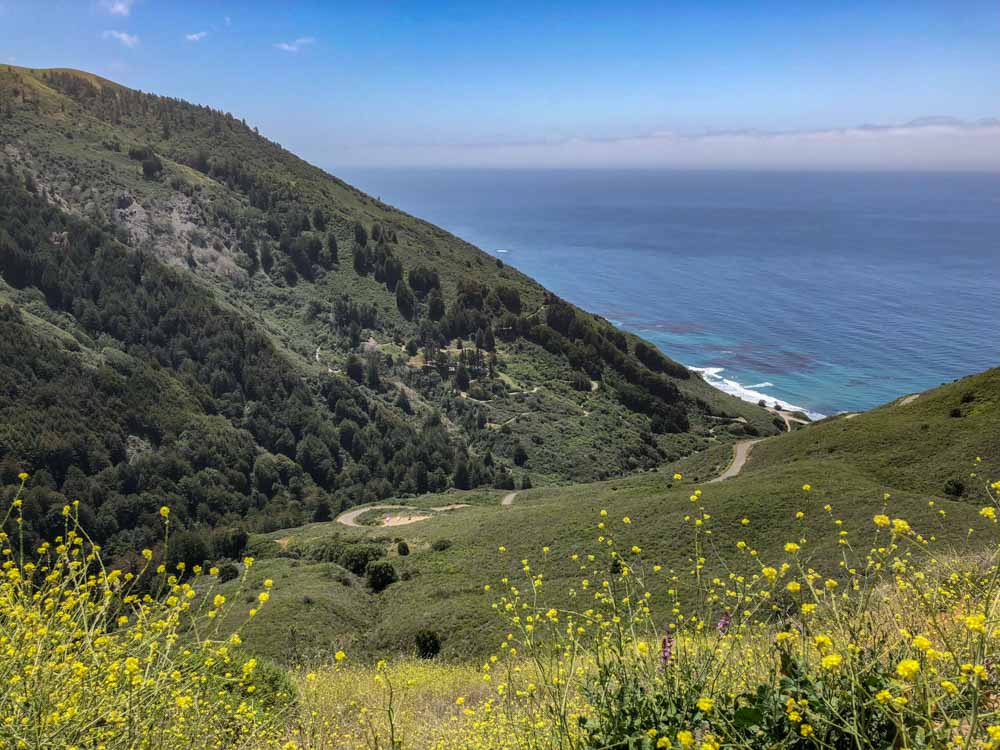 (This article contains affiliate links. This means that if you choose to purchase, I'll make a small commission.)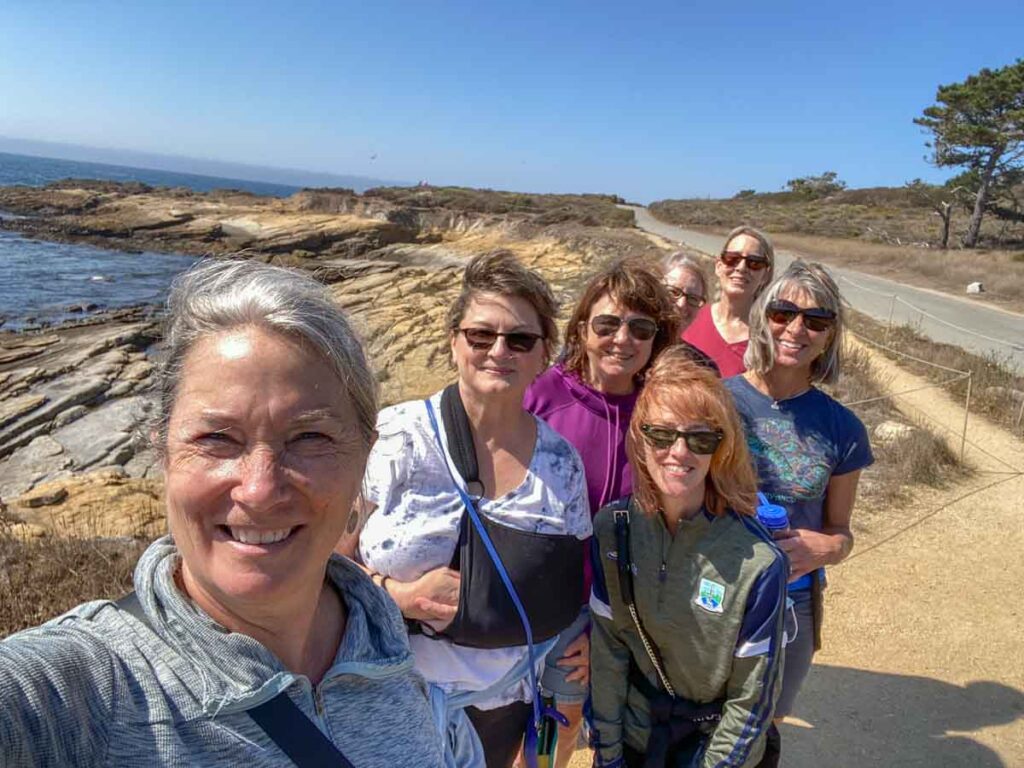 Three tips for the Best Pacific Coast Highway Stops
If you are doing your research, you are going to get a lot of ideas for the best places to stop on the Pacific Coast Highway. Regardless of whether you take my suggestions as a complete itinerary or you cobble together your own, here are three things that you absolutely must do on your San Francisco to Los Angeles road trip:
Brake for Marine Life. There is so much marine mammal activity on this coastline. You can stop at Año Nuevo state park (elephant seals), Elkhorn Slough (sea birds and otters) or take a Monterey Bay whale watch.
Don't Rush Through Big Sur. It's so worth visiting Big Sur, so take the time to hike the coast, stop at viewpoints and explore Big Sur's quirky spots.
Have a Picnic on the Beach– More than Once. Grab some central coast wine, a hunk of delicious cheese and make time to hang out on the beach. Then do this again the next day. And the next.
Read More: If you want to add time to the trip with an extra stay in SF, check out this guide for cool things to do in the city and these suggestions for where to stay.
Day 1: San Francisco to Santa Cruz
Take highway 380 over Skyline drive over to Pacifica and head south on Highway 1. Download the song "Cabrillo" (by my musician husband)–it was specifically written to chronicle the charming drive from San Francisco down to Half Moon Bay.
3 Things to Do Between SF and Santa Cruz
Stop for wildlife. If you are on the road between mid December and March, reserve yourself a spot on a guided walk at Año Nuevo state park. The park is a nesting ground for huge elephant seals. Alternatively, you can seek out the resident sea lions at Bean Hollow State Park. Use the north parking lot for the park and take the coastal trail just a short way south. There are usually sea lions hanging about on the rocks below.
Have a picnic at Half Moon Bay State Beach Park or Natural Bridges State Beach Park. This beautiful beaches both have nice wide sand, perfect for a picnic. The Half Moon Bay State Beach Park is just a few blocks from downtown HMB and right off Highway One. The Natural Bridges State Beach Park just north of Santa Cruz has cool geology and is a mellow place to chill on the beach. It's also awesome at sunset.
Ride the Roller Coaster. The Santa Cruz beach boardwalk is a fun oldey timey theme park. They sell single ride passes so you can do a quick visit and ride the roller coaster or, my favorite, the carousel.
Read More: Get more info with this weekend getaway guide for more fun things to do in Santa Cruz.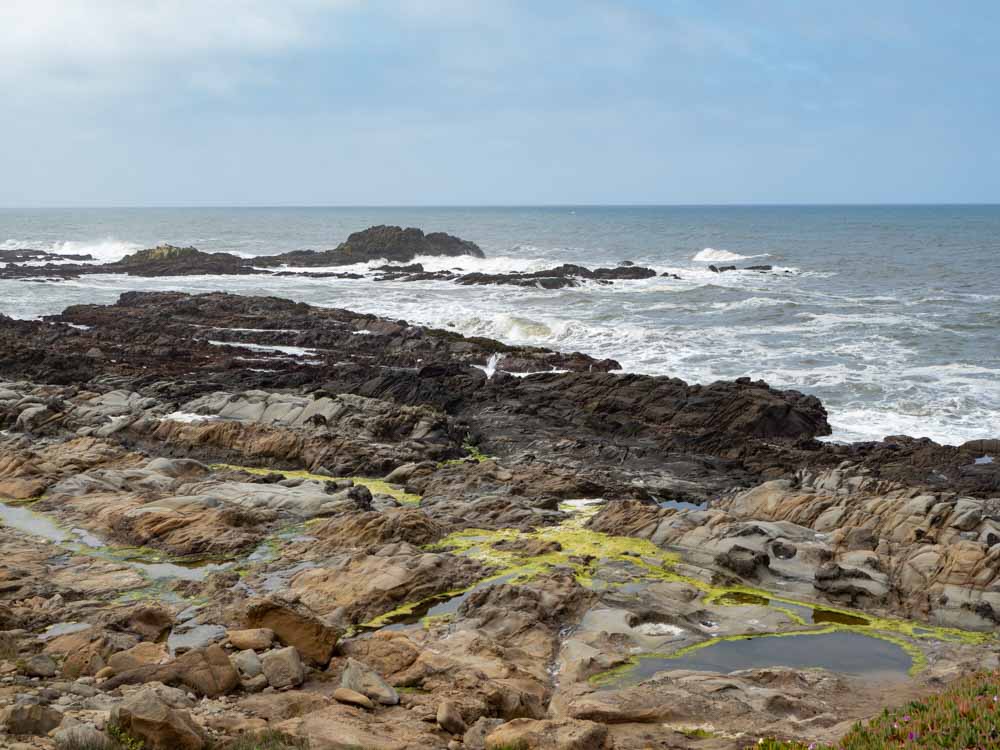 Where to Eat and Drink
Moonside Bakery: Because sometimes you need to fortify yourself with home made baked goods. Moonside is in downtown HMB and they bake up yummy cakes, tarts and cookies.
Half Moon Bay Brewing, Princeton Harbor: In addition to a rotating tap of local brews, this fun spot has an outdoor patio, fire pits and killer nachos.
Hula's Island Grill and Tiki Room: This is a fun place for steaks, seafood, rum drinks and a whole lotta kitsch.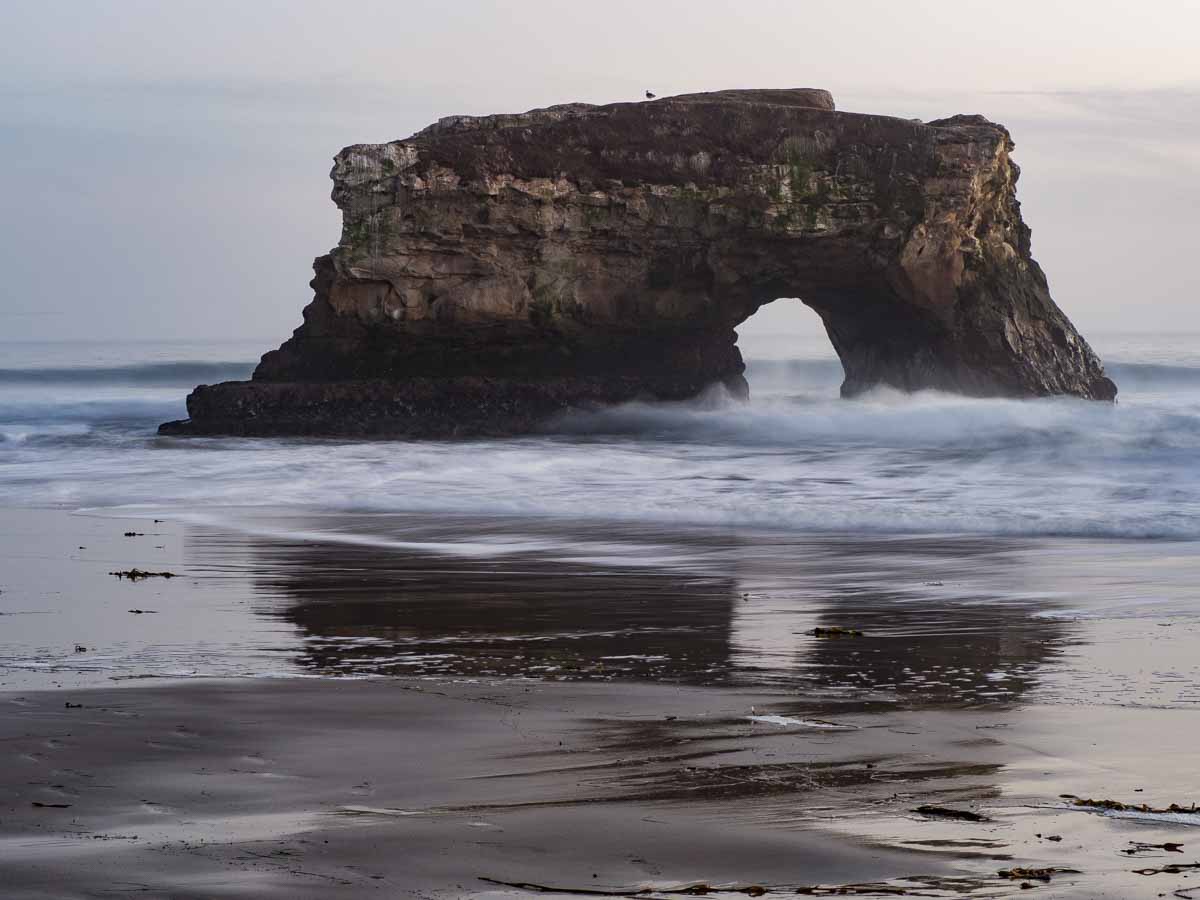 Where to Stay in Santa Cruz
Beachside basic: Beach Street Inn & Suites offers nice but not fancy rooms and suites that are located just across the street from the beach. They have a pool area, picnic area and coffee shop. Check reviews and book at Booking.com.
Cute B&B: The Rio Vista Suites is a sweet little inn with cozy rooms, breakfast, a great outdoor deck and fireplaces. Get reviews and book at Booking.com.
Check out this list of amazing tree house rentals in Santa Cruz.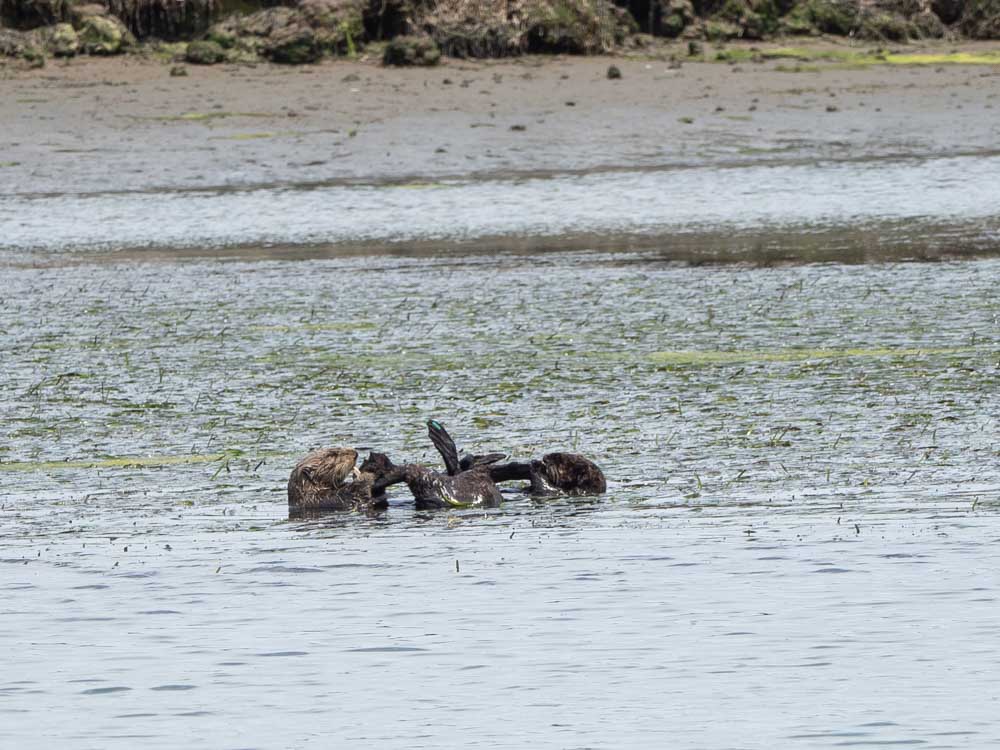 Day 2: Santa Cruz to Carmel
The drive from Santa Cruz to Carmel is only an hour and a half, which gives you plenty of time for stops along the way. When leaving Santa Cruz, you drive inland for a while before hitting the coast again at Moss Landing. The gem on this section of the PCH drive features the wide Monterey Bay. The bay is a national marine sanctuary which houses an astonishing variety of marine diversity including; humpback, Orca and blue whales, sea otters, great white sharks, harbor seals, sea lions and three kinds of dolphins.
3 Things to Do Between Santa Cruz and Carmel
Take an otter safari. This road trip begs for a dose of the adorable and otters will gladly provide it. Reserve a tour with Elkhorn Slough Safaris and they'll take you up the river estuary to see otters, seals, sea lions and sea birds.
Visit the Monterey Bay Aquarium. Visiting this world class aquarium is like a master class in marine biology. My favorite exhibit is the jellyfish with their trippy, dreamy quality. They fill up so get your tickets in advance.
Go gallery hopping in Carmel. Carmel has a very cute downtown well-stocked with boutiques and galleries. Do Carmel in a day using our guide.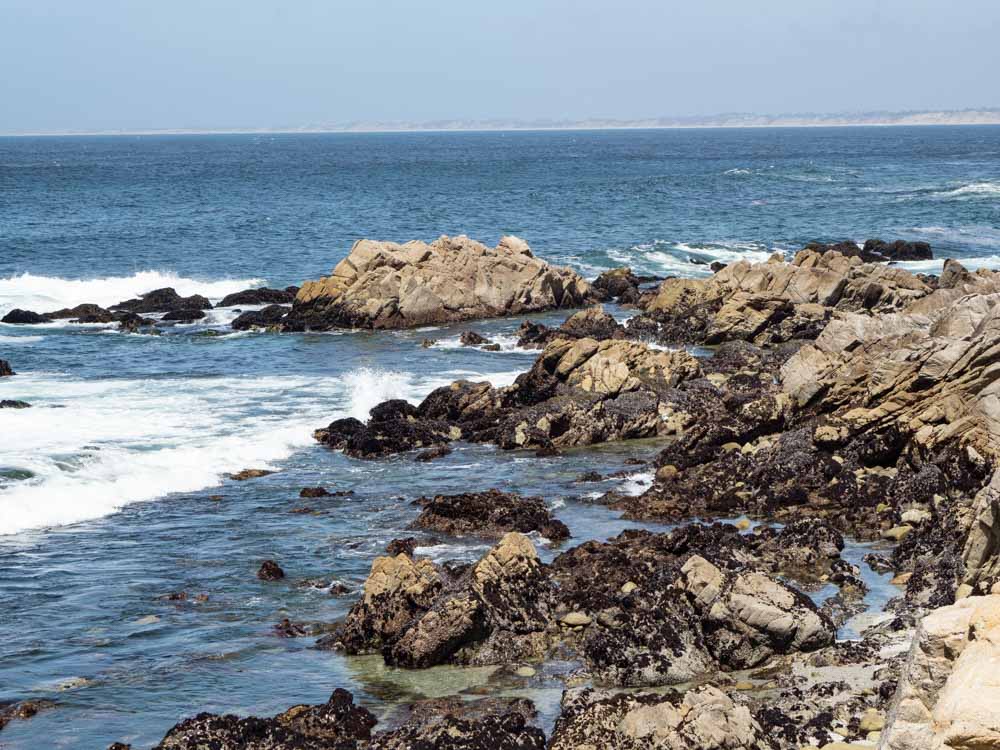 Where to Eat and Drink
Walnut Ave Cafe, Santa Cruz: This place has huge breakfast scrambles that will fuel you for a full day.
Haute Enchilada Cafe, Moss Landing: Good Mexican food and cute decor, conveniently located near the Elkhorn Safari.
La Balena: Authentic Italian in Carmel with amazing short ribs, risotto, and gnocchi.
Where to Stay in Monterey or Carmel
Carmel is only fifteen minutes south of Monterey so you can stay in either. You'll find more budget accommodations in Monterey or Pacific Grove and better views in Carmel.
Dog-Friendly Budget: Try the Green Lantern Inn, which is budget friendly (and dog friendly too!). It's within walking distance to amazing restaurants, wine tasting rooms and the beach. Check reviews and book with Booking.com.
Luxury Views: Hyatt Carmel Highlands is a 5-star hotel with 6-star views of the ocean. The rooms have kitchenettes, a luxurious bathroom and the dining room and bar have amazing sunset views. Read reviews or book at Booking.com .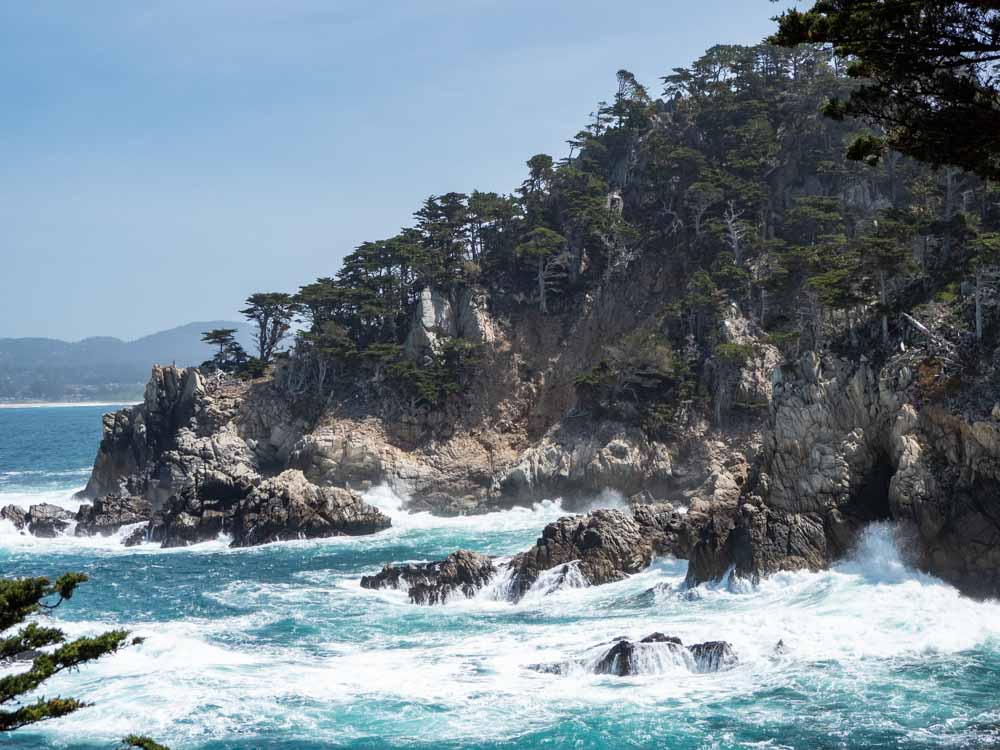 Day 3: Carmel to Big Sur
This stretch of rugged coastline is the reason why people want to do a Pacific Coast Highway road trip. The winding road gives up one jaw dropping surprise after another and it's the main reason to visit Big Sur.
Big Sur isn't very far south of Carmel but I'm recommending that you spend the extra day here so that you can take the time to explore the landscape.
Use our full day trip guide for Big Sur get plan how to get the most of your day. But here are some top highlights:
3 Things to Do in Big Sur
Do the 17 Mile Drive: This popular drive follows the coastal route between Pacific Grove and Carmel. It skirts the famous Pebble Beach golf course and has a lot of spots to pull off and go tide pooling. However, this rich enclave has made the greedy decision to charge $10.25 per vehicle to enter the drive. If this annoys you as much as it did me, you can skip it and spend more time exploring the beaches further south in Big Sur.
Hike in Point Lobos Natural Reserve: The reserve has miles of looping trails with killer cliff-side views and resident sea lions. Go early or late because they have very small parking lots. Alternatively, you can park out on the main road and walk in, thereby avoiding the state park fees.
Stop at Bixby Creek Bridge: This bridge is one of those engineering marvels that helped to connect the PCH drive through Big Sur. The graceful arches belie its humble beginnings as a Depression-era work project.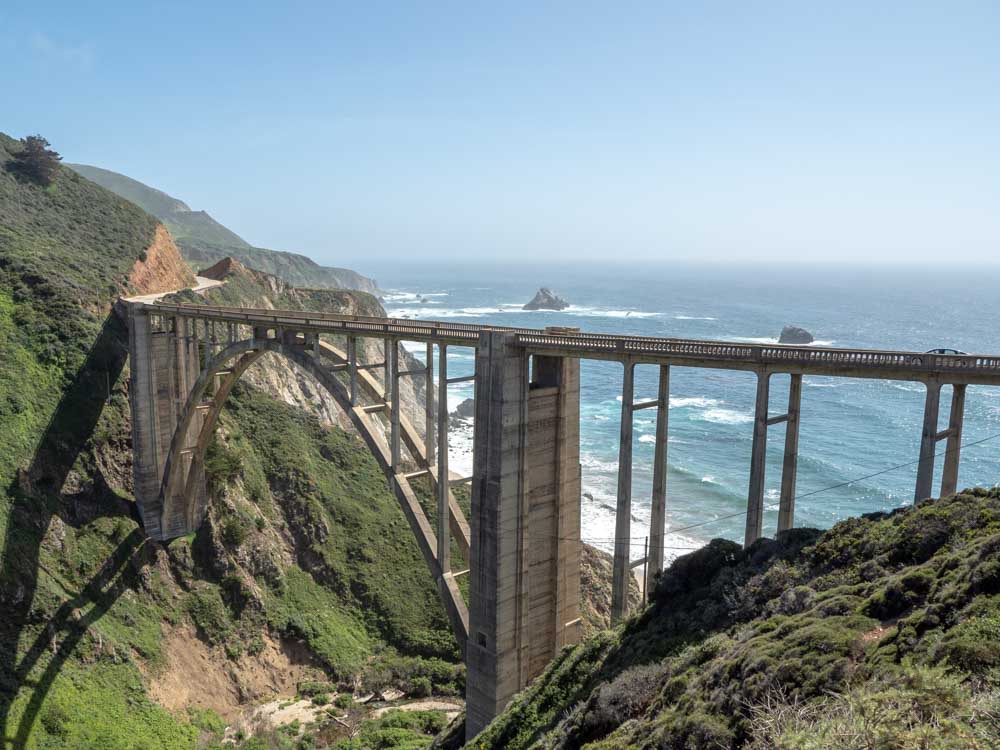 There is so much to see in Big Sur that three things isn't quite enough. So here are three more things to do in Big Sur.
Henry Miller Library: This quirky spot is a both a bookstore and a library where Miller used to hang out. The guy who runs it will give you the scoop on local culture and hidden spots. Check their schedule because they often have events in the evenings and on the weekends.
Pfeiffer Beach: This quiet spot is part of the Los Padres National Forest. There is a sandy beach flanked by huge arched boulders and the incoming tide crashes through the arches in a dramatic display. The beach is hard to find– turn right onto Sycamore road before the Pfeiffer Canyon Bridge, if you get to the Big Sur Bakery, you've gone too far.
McWay Falls: The picturesque falls are part of Julia Pfeiffer State Park (and not located in the same spot as Pfeiffer Beach). The eighty foot falls drop from the cliffs right into the ocean. If you are only doing the falls and not otherwise hiking in the park, then I don't recommend that you pay the day use fee. Just park on the main highway road and walk down to the viewing spot for the falls.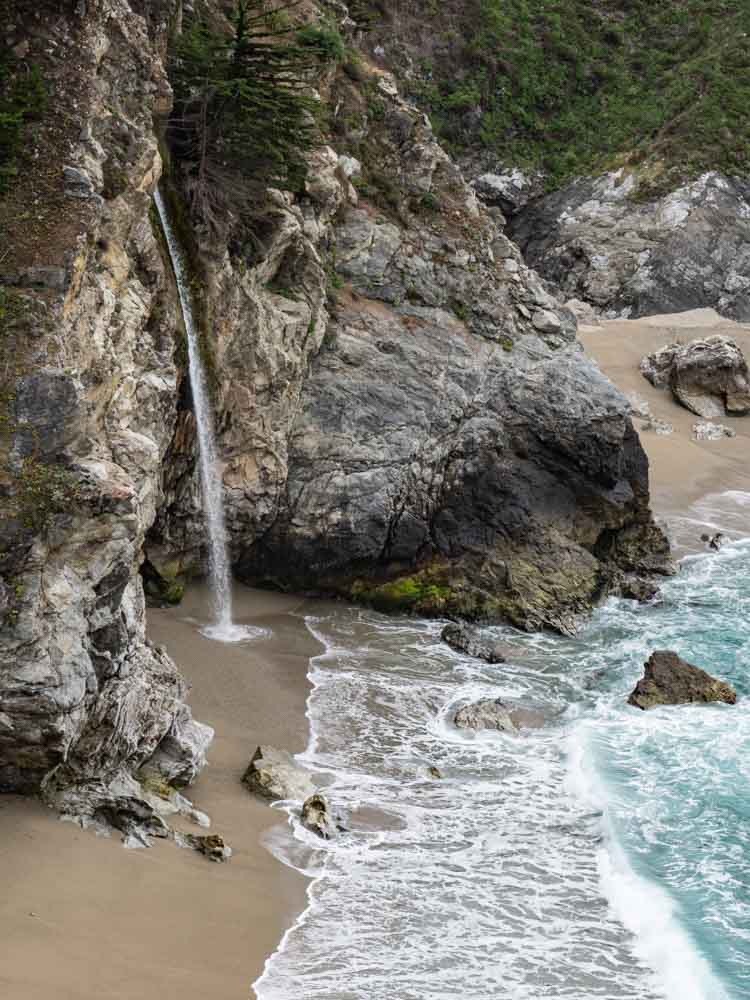 Where to Eat and Drink
From Scratch Restaurant, Carmel: Breakfast spot known for their corned beef and biscuits, and french toast.
Rocky Point Restaurant, Big Sur: The salads, burgers and cheese bread are good but what makes the restaurant special is it's location on a rocky promontory that has coastal views in both directions. Even if you don't want to eat there, stop in for a drink and hang out in one of their Adirondack chairs.
Fernwood Resort Bar & Grill: They offer Mexican basics, burgers and a good beer selection in a casual setting. They have a nice back deck and have music on the weekends.
Where to Stay in Big Sur
Most of the lodging in Big Sur books up way in advance and you'll usually need to contact them directly for rates and dates.
Funky Cabins and Glamping: Fernwood Inn and Resort has a range of lodging options from camping, glamping, cabins and motel rooms. Check reviews and book with Booking.com.
Modern luxury: Post Ranch Inn has a clean architecture with views for days. Check reviews on Trip Advisor.
Read More: Get the full downlow on all CA parks with our complete California State Parks list (with map).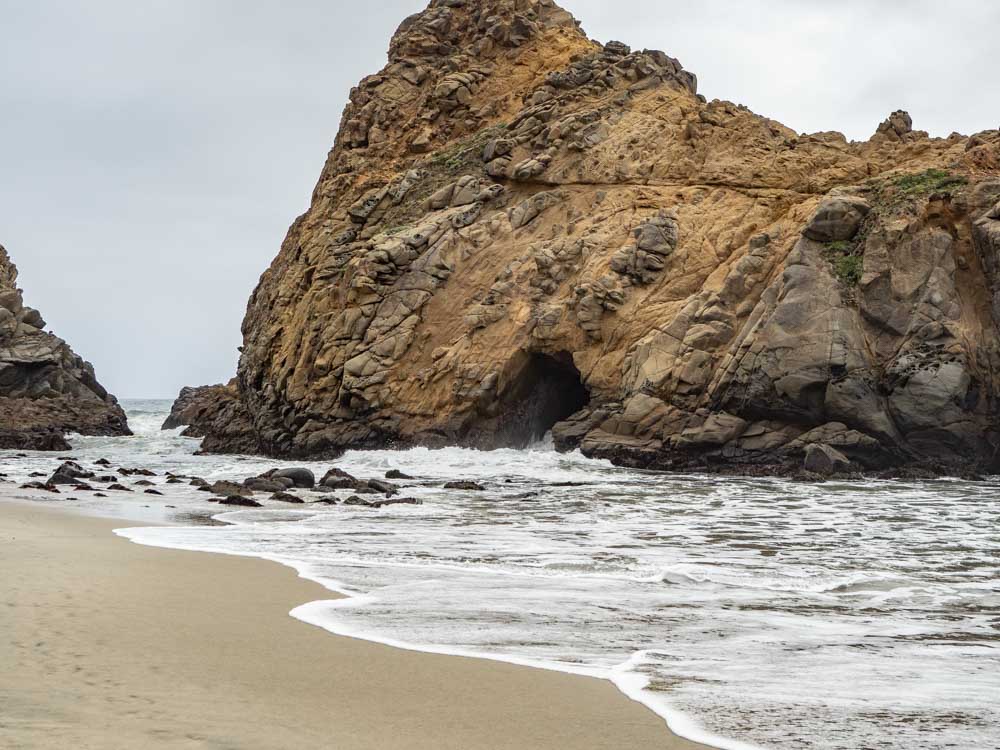 Day 4: Big Sur to Paso Robles or Cambria/Cayucos
From here, you have two choices, you can choose wine and olive oil tasting via Paso Robles or you can choose Hearst Castle and extended coastal views via Cambria and Cayucos. If you get up very early, you may be able to do both in one day but you probably wouldn't do justice to either.
If you choose to go to Paso Robles, head over the mountain on the Nacimiento-Fergusson road, then turn right on Jolon road. You'll end up on Highway 101 north of Paso Robles. The drive itself is very pretty and you get a eagle eye's view of the coastline as you drive up. If you choose to go to Cambria or Cayucos, then just keep truckin' down the PCH along the coast road. But check before committing to this route as the road is sometimes closed.
If there is a section of Highway 1 in Big Sur that's closed (which happens frequently after storms), then you'll need to back up and go to Paso anyway
3 Things to do in Paso Robles
If you decide to go this way, we have a whole article featuring cool things to do in Paso Robles.
Go Wine Tasting: Paso's wine growing region is known for its Zinfindel, Cabernet and Rhone blends. There are over 200 wineries in the area. We had fun doing the wine and cheese pairing menu at Broken Earth, where they also have music on the weekends. We also tried some delicious Zins at the nearby Ebberly winery. Alternatively, you can do a lovely winery drive along the tree lined canyons between Adelaide Road, Peachy Canyon Road and Vineyard Drive west of town.
Go Olive Oil Tasting: They also make some excellent olive oil in Paso. I came home with a pantry full of oils from Pasolivo. They have a downtown tasting room but you can also taste on site at their grove on Vineyard Road.
Go Beer Tasting: There are six breweries in or near Paso Robles. Some are just brew houses and others also serve food, which you are going to need if you do all three of the things on this list.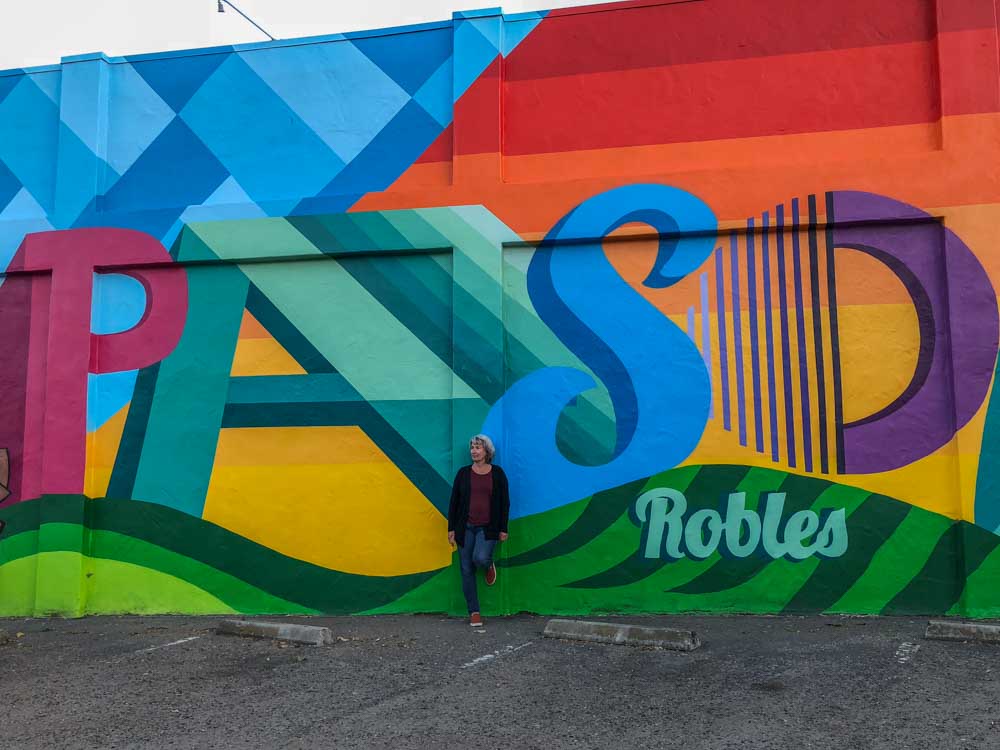 Where to Eat & Drink in Paso Robles
Big Sur Bakery: On your way out of Big Sur, stop into the bakery to pick up some buttery home-baked goodness.
Barrel House Brewing Company: Since you are already drinking, you may as well get some food. This brewery makes a wide selection of beers and they always have a delicious food truck on site serving grub. They have a huge outdoor seating area and are dog-friendly.
Brother's Cafe 3:16: Carb up for the road ahead at this popular breakfast spot in Paso. Try the biscuits and gravy or the green chili omelet.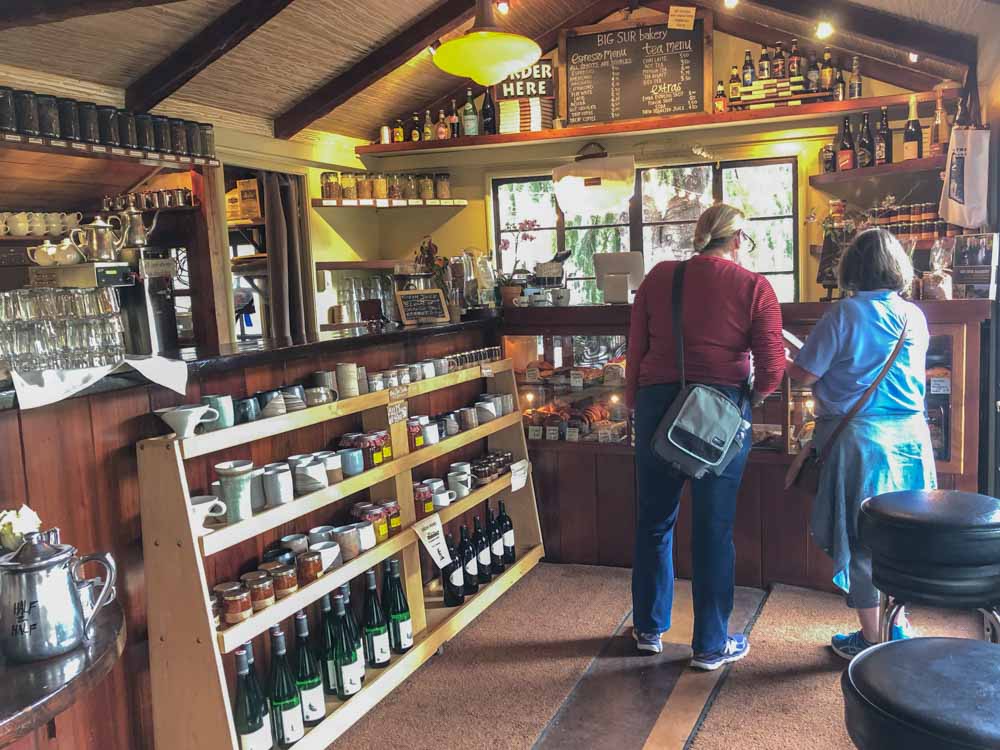 Where to Stay in Paso Robles
Downtown Convenience: The Paso Robles Inn is a comfortable large hotel located right on the town square. Check reviews or book at Booking.com.
Bed, Breakfast and Wine: The Wild Coyote is offers lodging along with their winery and distillery. It's located on a quiet stretch of Adelaide Road. Check reviews and book at Booking.com.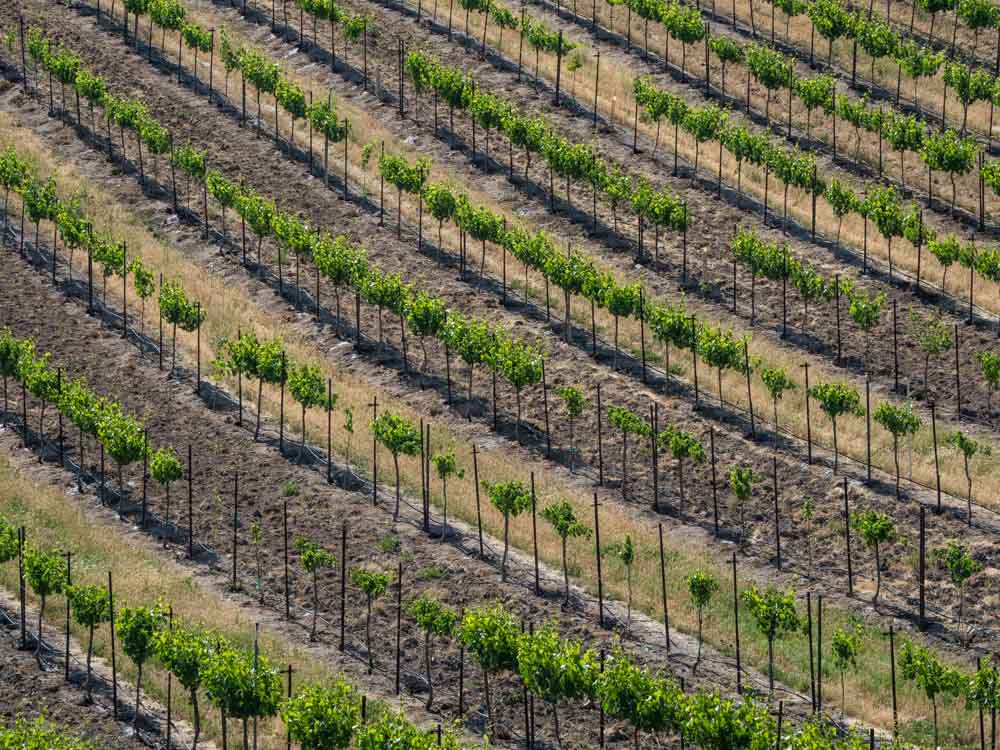 3 Things to Do in Cambria & Cayucos
Hearst Castle, San Simeon: Hearst's "country estate" is festooned with suggestive statuary, ornately carved ceilings and all manner of gilded gee gaws. They have several different tours, which you can reserve in advance. They do sell out during very busy times, but if you are planning to visit on a weekday, just keep an eye on their tour schedule. If it seems that they aren't filling up, then don't purchase in advance. This will give you maximum flexibility. Check before you go because it has been closed for road repairs.
Cambria Historical Museum, Cambria: This beautifully restored little Victorian house has an oddball assortment of historical items from the founding of Cambria, presided over by an enthusiastic band of volunteers.
Estero Bluffs State Park: This lovely state park between Cambria and Cayucos has fantastic ocean views and a dog-friendly trail. It's part of our list of the best things to do in Cayucos (which you should check out if you are planning to spend the night in the area.)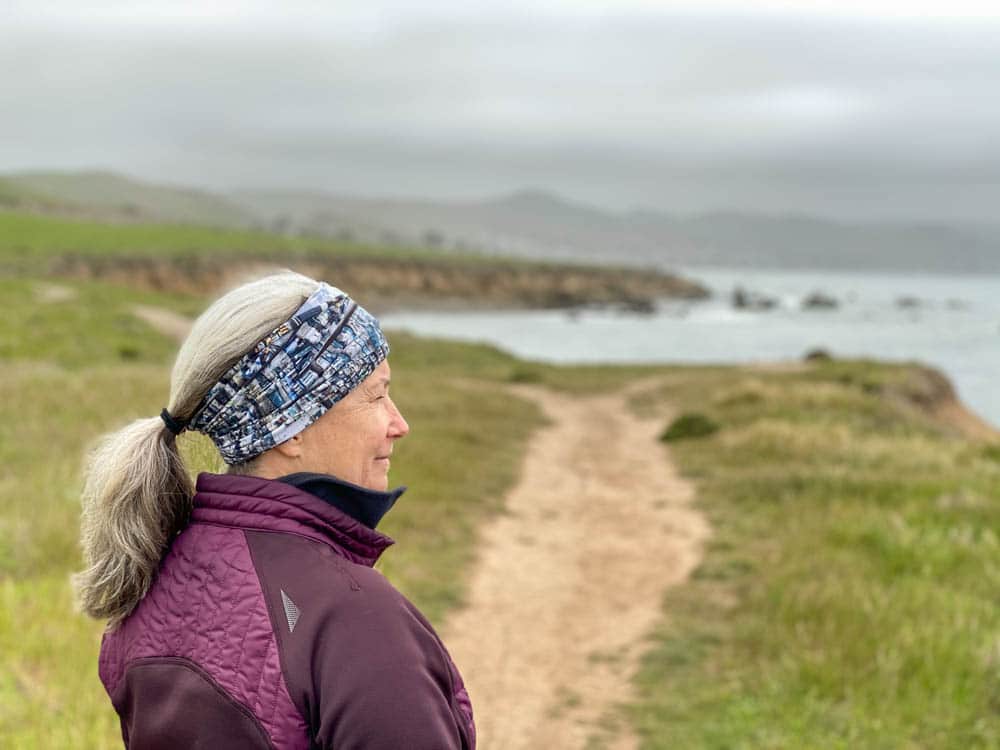 Where to Eat and Drink
Sandy's Deli: Pick up a sandwich to take to either Hearst Castle or down to Morro Bay. Sandy's is known for their BLTs, French Dip and tuna sandwiches.
Ruddell's Barbeque: This lunch spot in Cayucos serves smoked meat and fish with unusual dressings. It's great for takeaway and a picnic on the beach.
Harmony Cellars: This small winery is located in quirky Harmony and they have nice reds for a reasonable price paired with a fantastic deck.
Where to Stay in Cambria or Cayucos
On the Beach: The Cambria Beach Lodge is a well appointed, pet-friendly spot located right on Moonstone beach with complimentary breakfast and bike rentals. Check reviews or book at Booking.com.
Bed, breakfast and a hot tub: The On the Beach Bed & Breakfast has a lot going for it. You are just steps away from City Beach, they offer a full breakfast and their hot tub has pretty sweet views. Check reviews and book at Booking.com.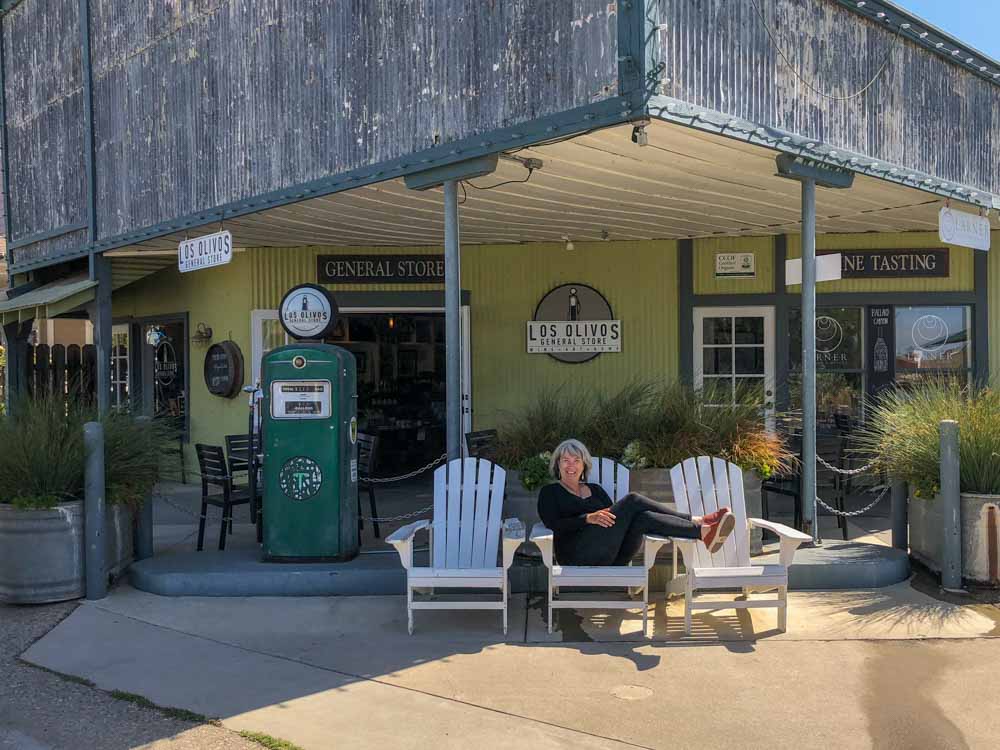 Day 5: Paso Robles/Cambria to Santa Ynez Valley
This section of the Pacific Coast Highway drive travels inland to the Santa Ynez Valley. The valley sits in a triangle bordered by the towns of Buellton, Los Olivos and Solvang. Like Paso Robles, it's also a prime wine growing region with just the right amount of cute and kitsch.
If you have time on the way down to Solvang, try to stop and spend some time in Pismo Beach. It's got a one of the best beaches in California and there are lots of fun things to do there. They've also got many easy to access wineries near Pismo.
3 Things to do in Santa Ynez Valley
Go Wine Tasting: Hopefully you didn't drink too much wine in Paso because there is more of it in the Santa Ynez Valley. The valley is known for their cabernet, pinot noir and merlot. I also tasted some delicious crisp rose while there. Louise and I were kindly hosted by both the Demetria and Andrew Murray Vineyards. Demetria's rose and pinot noir really kill it and their outdoor patio is a relaxing spot for a chill pill and a slow tasting session. Andrew Murray is just up the road and they specialize in Syrah blends. They have a very modern, friendly tasting room with a summer concert series.
Mendenhall's Museum of Gas Pumps Petrolanalia: I do love offbeat museums and Mendenhall's is right up there, because this family is passionate about petrol. The museum is a one acre plot that includes their home, event space and collections of: classic cars, gas pumps, license plates, antique neon signs, race cars and racing memorabilia. The Mendenhall museum is the perfect stop if your want a strong dose of retro. They don't have regular hours, so you'll need to email them to arrange a tour.
Drive Slowly Between Solvang and Los Olivos, Then Wander Around: Talk about retro…Solvang is absolute kitsch. They have totally embraced their Danish ancestry, filling the town with windmills and Danish pastries. Be sure to stop into the Book Loft, which is a good indy bookstore with a Hans Christian Anderson museum upstairs. Los Olivos is an adorable one horse town with tasting rooms and home goods shops. The Alamo Pintado road is the main thoroughfare between the two and it takes about seven minutes to drive it. However, I recommend taking the back way on Ballard Canyon Road so that you can enjoy the scenery.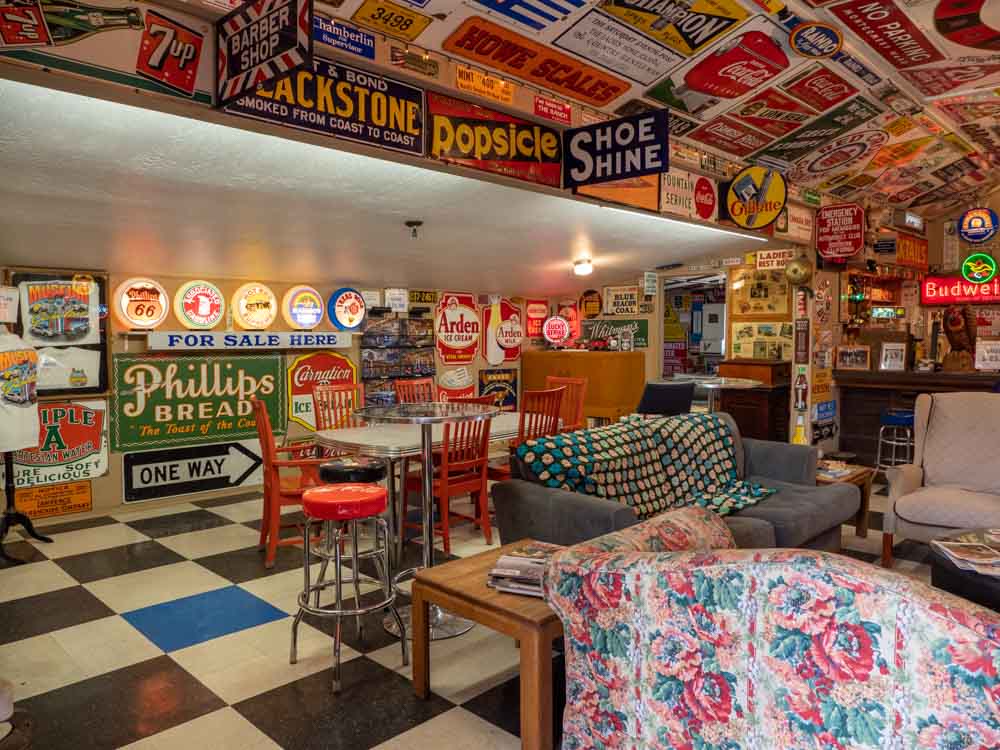 Where to Eat and Drink
Mortensen's Danish Bakery: If you are going to visit America's Denmark, then you need to eat the pastry. There are many bakeries in town but Mortensen's smells the most buttery.
Copenhaven Sausage Garden: Keep the Danish thing going with this beer garden and sausage joint. Beer, brats and outdoor seating for a casual dinner.
Leonardos Restaurante: An unassuming but excellent Italian place. Try the piccata, chiopino or the pizza.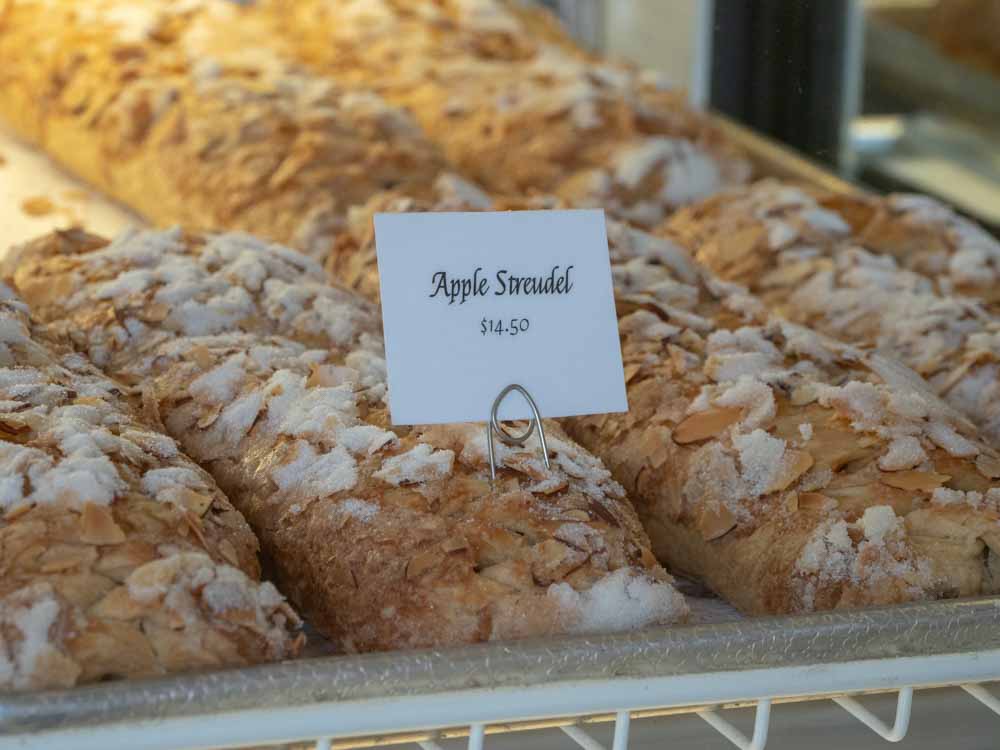 Where to Stay in Santa Ynez Valley
Retro Glamping: We stayed at the Flying Flags resort and loved it. They are an RV park that also rents cabins and glamping tents. We had the surf cabin and it was so retro-chic. The back bedroom has a porch which faced grass and trees. The front porch faced the neighbors and the kitchen was designed with an enormous folding window that, when open, felt like you were completely outside. In the interest of full disclosure, Flying Flags gave us a discount for our stay (blogger privilege), but I'd be raving even at full price because it was so fun to stay there. Check reviews and book at Booking.com.
Downtown Solvang: I used Hotels Tonight to score a screaming deal at the Hotel Corque. It's a full service hotel and my room was very modern and comfortable. There is a fair amount of hotel inventory in Solvang but it will fill up on the weekends so book ahead if you need a Friday or Saturday stay. Check reviews or book at Booking.com.
Day 6: Santa Ynez Valley to Los Angeles
LA is a whole other itinerary, but there are a few fun stops that you can make between Solvang and Los Angeles before ending your Pacific Coast Highway drive.
3 Things to Do on the Way to LA
Santa Barbara Mission: The Santa Barbara Mission is not only beautiful, but it's also one of the best preserved missions in California. They have an extensive museum which does a good job of explaining the establishment of the missions and the history of the Spaniards and Mexicans in the founding of California. There are also well preserved missions in Carmel and San Luis Obisbo. In Santa Barbara, however, their museum does a poor job of acknowledging the devastating affect that colonization had on California's native population. These missions held Native American slaves and they don't even admit it!
Carpinteria Beach: Hit one more cute little beach town by stopping in Carpinteria. They have good parking there and a nice long beach.
Take an Electric Bike Tour: This 2.5 hour electric bike tour covers the historic downtown Santa Barbara and includes beach views.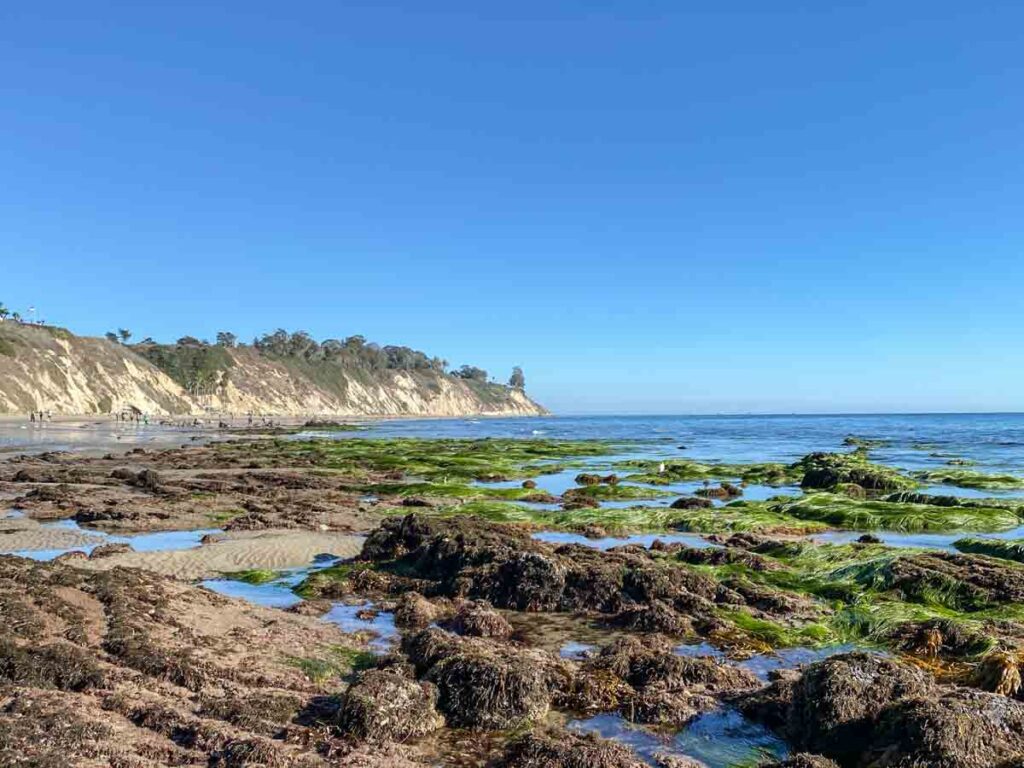 PCH Road Trip Planning Essentials
Preparing Your Car
If you need to rent a car, all of the major companies are located at SFO, Oakland and San Jose airports You can use our guide to find the best and most convenient airport for Monterey County. Prices from Budget for a six day one-way rental from SF to LA run ~$470 for the cheapest car and $500+ for a convertible. If you are willing to drive back up to SF to return the car, then the prices drop to ~$180. Get your best rental car deal by comparing prices with Rentalcars.com.
If you are driving your own car, don't forget to check your oil and tire pressure before you leave and you should also invest in roadside assistance. It comes with a AAA membership, most new car purchases or a credit card like the American Express Rewards Gold Card. You should also purchase a roadside safely kit which includes things like a warning triangle, jumper cables, glass breaker, multi tool, cable ties and small first aid kit. These kits also make a thoughtful, if tragically practical Christmas or birthday gift.
Be sure to stock your car with a cooler, drinks and snacks, which will keep you well supplied for beach picnics.
Other Packing Essentials
Here are a few other essentials that you'll want to be sure to bring on your road trip.
Wine Opener | Sun Screen | California Road & Recreation Atlas | On the Road, by Jack Kerouac | Teva Sport Sandals | Road Trip Play List
"Whither goest thou, America, in thy shiny car in the night?"
–Jack Kerouac
Take your shiny car on a classic California coast road trip and goest through the best scenery this side of the Mississippi. Have fun and happy trails.
Head North on the PCH
If you want to head north as well as south, then check out these additional ideas to add to your itinerary.
Share this Pacific Coast Highway itinerary with your friends by pinning it!