Is Big Sur worth visiting? We'll give that a qualified YES right up front. There is a lot to love about Big Sur. It's one of the world's most stunning patches of coastline, housing California's native north Coast Redwoods, and an abundance of marine life.
But– Big Sur has also become quite popular and navigating its roads can be tricky. So you need to deploy a few tricks to get the most of visiting Big Sur. Don't worry, we've been there a bunch of times and we've got you covered.
What follows is 5 compelling reasons why Big Sur is worth it, 1 thing that isn't so great about it and some tips for how to make the most of your trip there.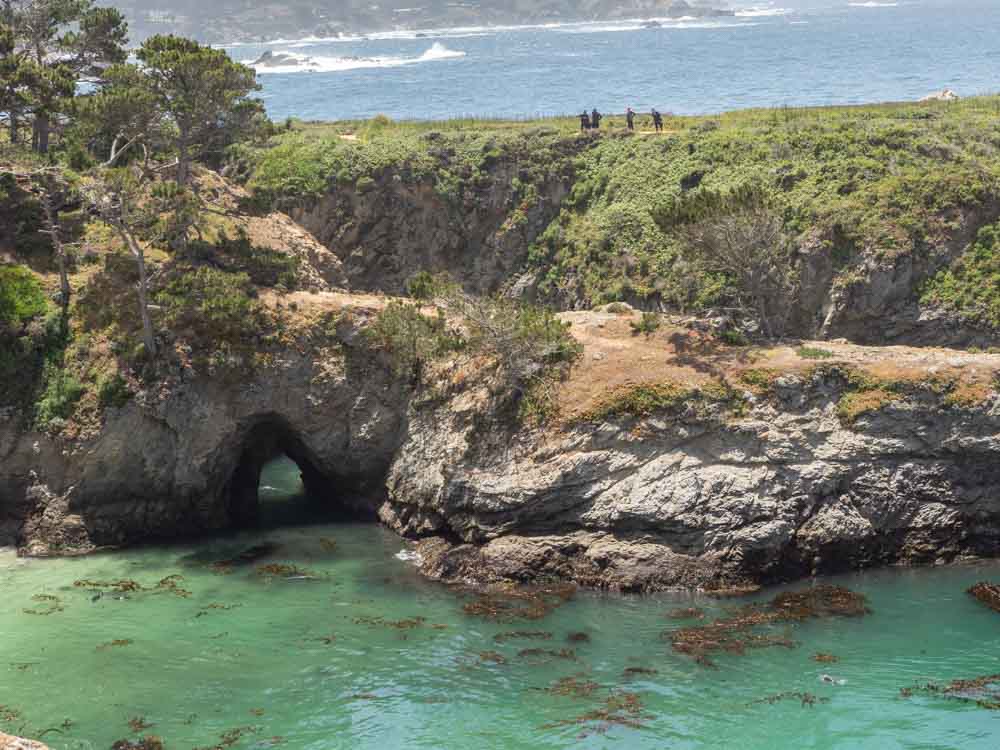 (This article contains affiliate links. This means that if you choose to purchase, I'll make a small commission.)
5 Reasons Why Big Sur is Worth Visiting
1. Big Sur is One of the Most Dramatic Coastlines in the World
This is not hyperbole. I've traveled the world and seen some pretty dramatic coastlines– Australia's Great Ocean Road, Irelands Wild Atlantic Way and Argentina's Patagonian Atlantic coast come to mind. And Big Sur ranks right up there.
Big Sur is not some namby pamby coastline with gentle waves and frolicking beachcombers. Rather, it has force and an attitude that refuses to be ignored. The pounding surf, tall cliffs and dense forests all dare you to try and take them for granted. And that's part of what makes Big Sur so special.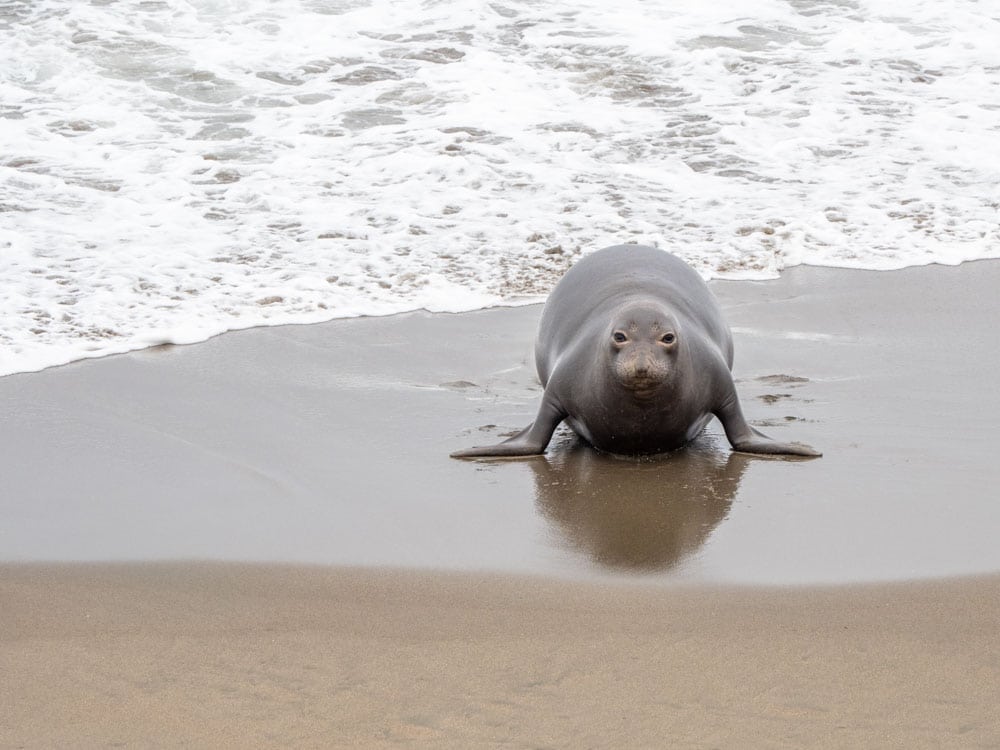 2. The Marine Life is On Display in Big Sur
Big Sur resides in the Monterey Bay Marine Sanctuary, which encompasses 276 miles of linear shoreline and 6,094 square miles of ocean. The sanctuary contains kelp forests, North America's largest underwater canyon, and a very diverse ecosystem.
Some call it "Serengeti of the Sea" because of the large number of marine mammals living in or migrating through the waters. This means that the marine life is healthy and on display in Big Sur. Gray Whales migrate south around December and back north around March. Humpbacks are active in California in the late summer.
You can also find sea lions at Point Lobos, elephant seals at Ragged Point and otters all over the place.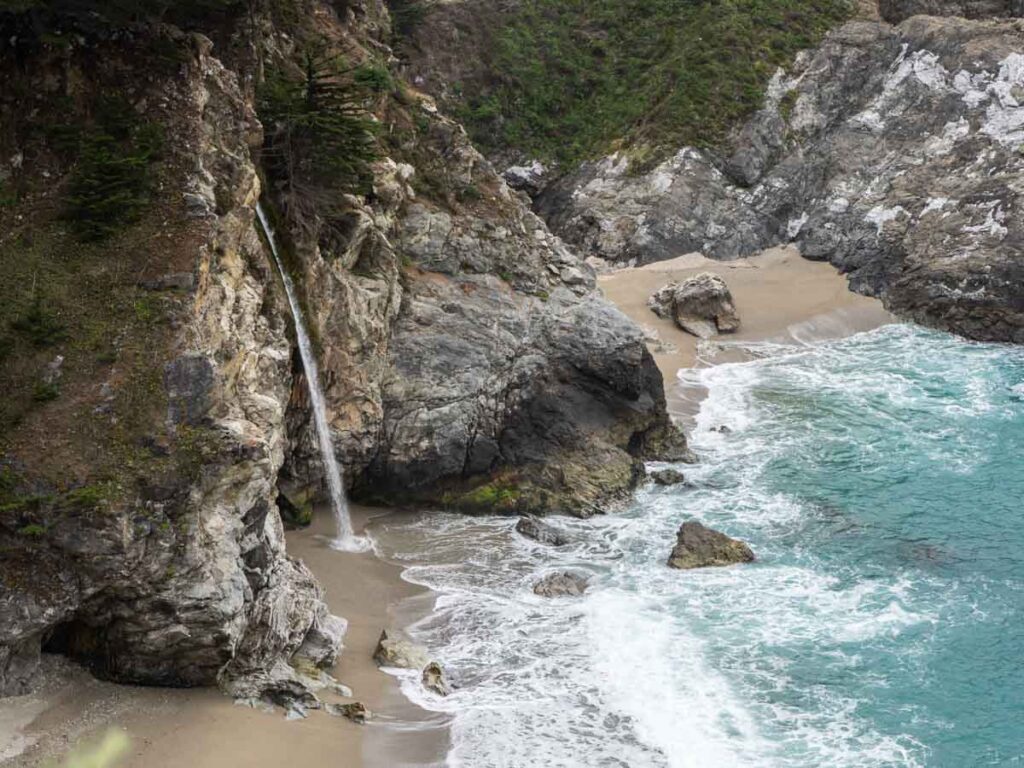 3. There Are Some Unusual Natural Sites in Big Sur
Big Sur is also worth it for some really usual natural sites and geography. For example, explore the unusual purple sand beach at Pfeiffer Beach. Or get a load of McWay Falls, which dives right off the cliff into the ocean. Then there are the massive Coast Redwoods and steep canyons which have been carved by both tectonic plate action and water erosion.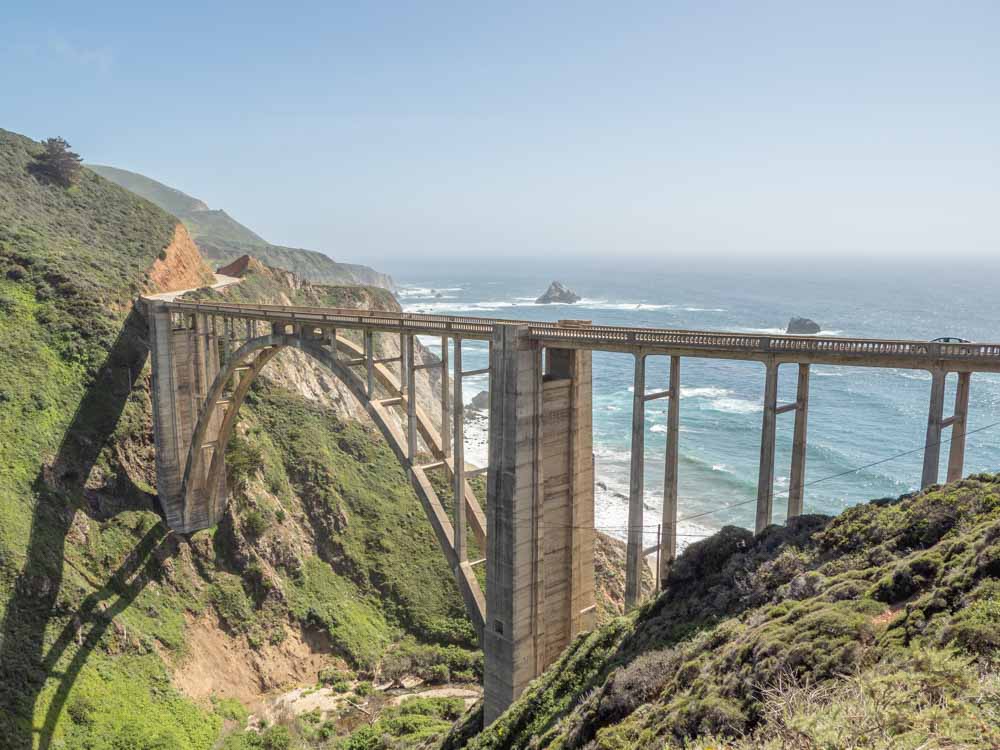 4. There Are Two Lovely Art Deco Bridges in Big Sur
It's a miracle that this section of Highway exists at all. Areas north and south of Big Sur were settled in the late 1800's through Mexican land grants. But the rugged coastline always impeded the movement of goods through the area.
After some false starts, road construction began in earnest in 1921. There were some additional starts and stops because of logistics and funding. But Depression-era WPA funding sealed the deal and the road was completed in 1939.
There are two major bridges which make transiting the road possible: Bixby Bridge and Big Creek Bridge. Both are excellent examples of 1930's Art Deco architecture and they gracefully connect two of the deeper drainages in Big Sur.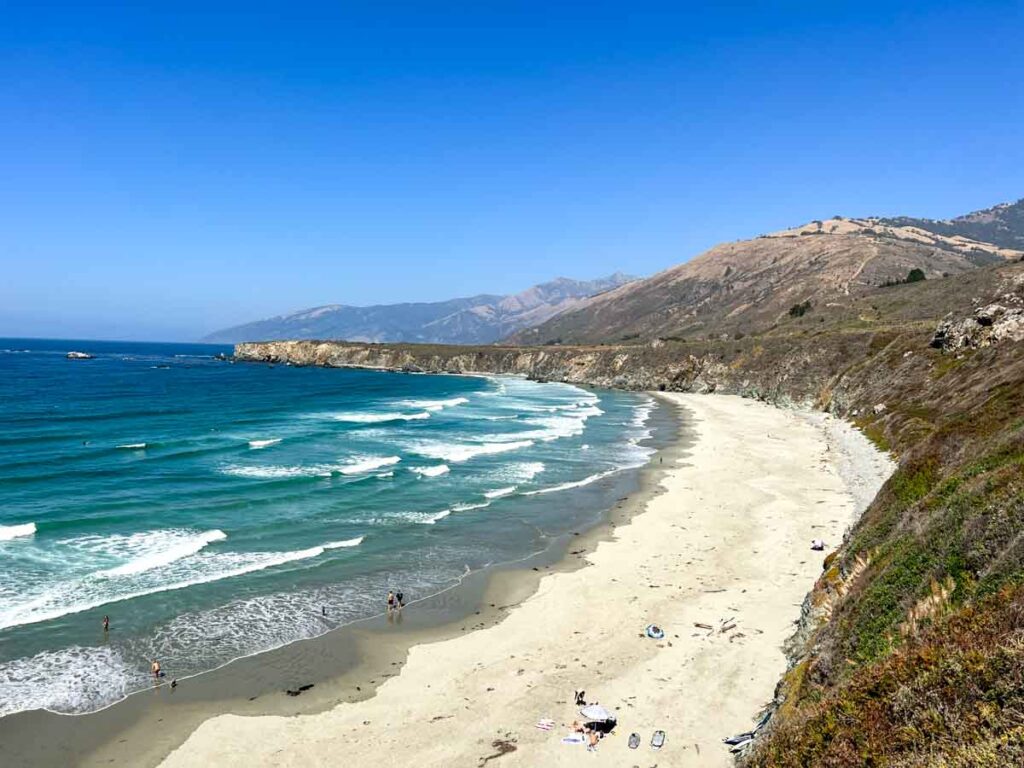 5. And Some Lovely Beaches for Chillaxing
What's so special about Big Sur is that, yes, there are those awe-inspiring cliffs with crashing surf. But at times, Highway 1 goes down to sea-level, granting access to some great beaches.
Garrapata beach in northern Big Sur is an easy to reach spot with a wide beach-front and a long enough runway for a good long stroll. Sand Dollar beach in mid Big Sur is dog-friendly with surfing access and an arched cave at the north end. The William H. Hearst State Beach Park in southern Big Sur and is also dog-friendly. It's a short, but nice beach and a great spot for a picnic lunch before visiting Hearst Castle.
1 Not So Great Thing About Big Sur: The Road Goes Out
Because of the crumbly terrain and steep cliffs, Highway 1 through Big Sur goes out at least once a year– at times for long periods. Sometimes is because of heavy rain, which causes land slices. This typically occurs between December to March. At other times it's because of fall-out from fire season, which is August to October.
Even if the road is out, you can still access Big Sur. But you'll then need to back up and take Highway 101 inland to bypass the outage. This will add 1.5-2 hours to your drive, but you can console yourself with some wine tasting in Paso Robles.
Check road conditions with Caltrans or the Monterey District Forest Service roads page.
Plan Your Big Sur Trip
Drive or Fly?
If you are driving and want to visit Big Sur as part of a larger road trip, be sure to check out our itinerary for taking the Pacific Coast Highway from SF to LA.
If you are flying into the area, use our Big Sur airport guide to figure out which airport makes the most sense for you. And then do some price comparison shopping for rental cars on Rentalcars.com.
Avoid Crowds by Going in the Off Season
We have a whole article on the best times to visit Big Sur. It includes what to expect for different seasons along with annual events and festivals. Because of classic summer vacations– June, July and August are the busiest times for Big Sur.
If you have to go during that time because of school or work schedules, plan to get out early, especially for Point Lobos and Pfeiffer Beach.
But here's the secret– other than the rainy season, the temperatures don't vary a ton. So March/April or September/October can be a great time to visit.
Book Your Lodging Way In Advance
If you want to stay in the thick of Big Sur, lodging books up way in advance, even in the off season. The most centrally located hotels include the fancy Carmel Highlands Hyatt with ocean views and large rooms. The Fernwood Inn offers standard motel rooms and glamping cabins. Big Sur River Inn is, as its name implies right on the river and an easy drove to both Andrew Molera State Park and Pfeiffer Big Sur State Park.
You'll find a LOT more availability if you are willing to stay at the north or south end of Big Sur. On the north end, check inventory for Monterey, Pacific Grove or Carmel. You can have your pick, from the cute Victorian Inn B&B, the full-service Carmel Mission Inn (with pool and hot tub) or the budget-friendly Comfort Inn.
On the south end, you can try the fancy El Colibri Hotel and Spa (with pool, hot tub and wine bar), the cute Creekside Inn, which is right in downtown Cambria, or the basic budget San Simeon Lodge.
And even if you're camping, plan ahead. We have a whole guide for all the campgrounds in Big Sur, which includes tips for snagging tent sites, cabins and glamping.
Our Itineraries for the Area
Start with our guide for how to spend a day in Big Sur. Hopefully you've have more time than that, but it has a good overview. We've also got advice for how to spend a day in Carmel-by-the-Sea and things to do in Carmel Valley.
In southern Big Sur, we've got advice for touring the Piedras Blancas light station, how to visit quirky Harmony and fun things to do in and around Cayucos. We've also got a guide for things to do in Pismo Beach.
Share why Big Sur is worth visiting with your friends: