Big Sur is not served by a major California airport. However, you have several options for finding airports near Big Sur. This guide will help you figure out which airport is best for your trip and we offer advice for how long it will take to get from each airport to Big Sur along with details about car rentals and trip planning tips.
Plan Your Trip to Big Sur
(This article contains affiliate links. This means that if you choose to purchase, I'll make a small commission.)
Start with our advice for when to visit Big Sur. It has a weather chart and advice on the pros and cons of each season. We've also got 5 compelling reasons why Big Sur is worth visiting.
Big Sur is one of the best scenic drives in California. It's got an unparalleled mix of eyepopping ocean views, beaches, redwood forests and quirky stops. But, it's also fairly popular. So you'll want to plan ahead, especially for your lodging.
Summer is a popular time to visit Big Sur, largely because that's when people have their vacation time. That said, April/May and September/October are fantastic times to visit. The area is less busy and the weather is actually warmer than in the summer.
We have quite a few resources to help you plan your Big Sur trip. If you are doing a coastal road trip, then be sure to check out our Pacific Coast Highway itinerary. It has a detailed 5-day itinerary from San Francisco to LA. On that north-to-south trip, be sure to stop in quirky Harmony, California and the beach town of Cayucos.
We also have a more detailed guide for how to road trip Big Sur. You may also want to spend some time in lovely Carmel, using our day trip guide. We also recommend spending some time to drive the wine region in Carmel Valley.
Where to Stay in Big Sur
Big Sur itself is a bit light on lodging, but there are plenty of options in nearby Monterey, Pacific Grove and Carmel. For a budget-friendly choice, try the Green Lantern Inn is budget friendly.
The Monterey Peninsula Inn is a well-reviewed, basic motel only a few blocks from the beach in Pacific Grove. (Read reviews or book at Hotels.com.)
If you want to go 5 star and fancy, book the Hyatt Carmel Highlands.The rooms have kitchenettes, a luxurious bathroom and the dining room and bar have amazing sunset views. (Read reviews or book at Booking.com)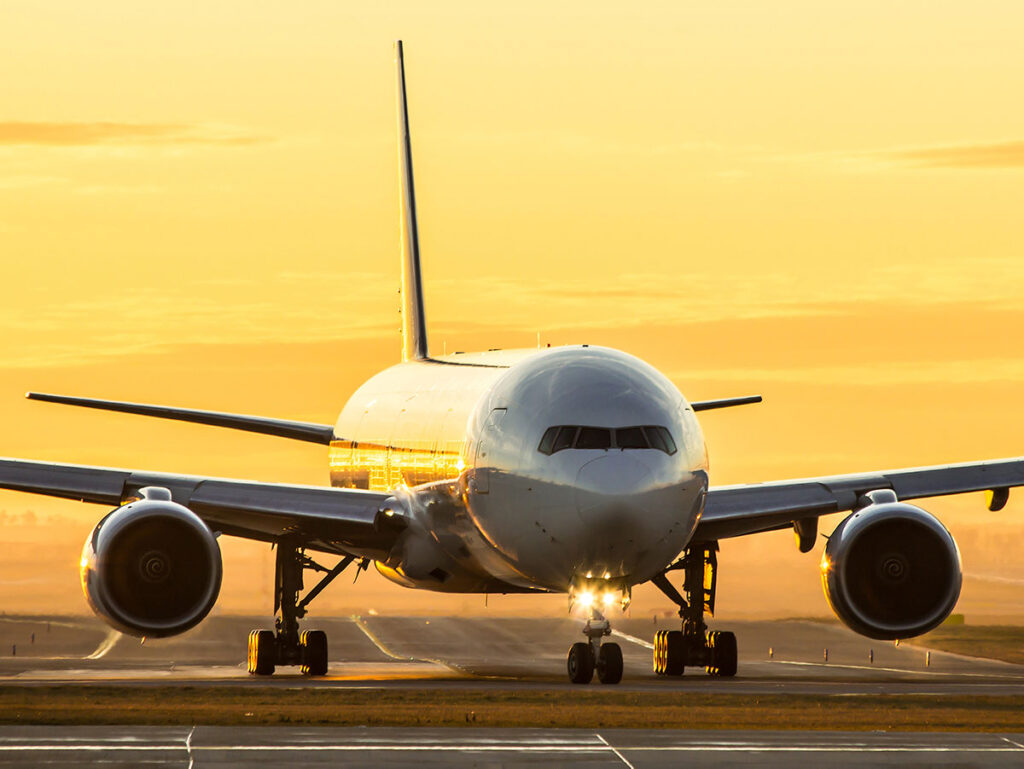 The Closest Airports to Big Sur
There is not an airport in Big Sur, but there is one nearby. However, that nearest airport may not have the most convenient flight times or the cheapest flights. So we are going to give you several options and you can shop for your own best flight itinerary. But choosing the right one will depend upon how you prioritize your time vs your money.
All of the drive times and distances below are calculated from the airport to just south of Pebble Beach, which is the northern start point for Big Sur. Be mindful that you may experience rush hour and weekend getaway traffic. So, do factor buffer into your drive times, especially on the way back to the airport.
Regardless of which airport you chose, make sure to get the best deal on your rental car by comparison shopping at Rentalcars.com. If you don't want a rental car, you can also take the Monterey Airbus. They run a shuttle between the Monterey area and the San Francisco and San Jose airports for ~$65.
Monterey Regional Airport (MRY)
Distance to Big Sur: 8.5 miles
Drive Time: 12 minutes.
The absolute closest airport to Big Sur is the Monterey Regional Airport (MRY). This is a fairly modest regional airport, but it just might work for you. Monterey is served by the following commercial airlines and destinations:
Alaska Airlines: San Diego, Seattle
Allegiant Airlines: Las Vegas, Portland
American Airlines: Dallas, Phoenix
United Airlines: Denver, Los Angeles
Most of the flights run once a day in and out of Monterey. Allegiant only runs twice a week. Flights into the Monterey Airport also tend to be more expensive than flights into the Bay Area metro airports (which are listed below).
Another consideration is your layover time. If you have to do a layover of more than 1.5 hours, then you lose any time benefit of flying directly into Monterey. In that case, a different airport may be the better choice for you.
Choose Monterey Airport IF you have more money than time AND you can get a short, convenient layover.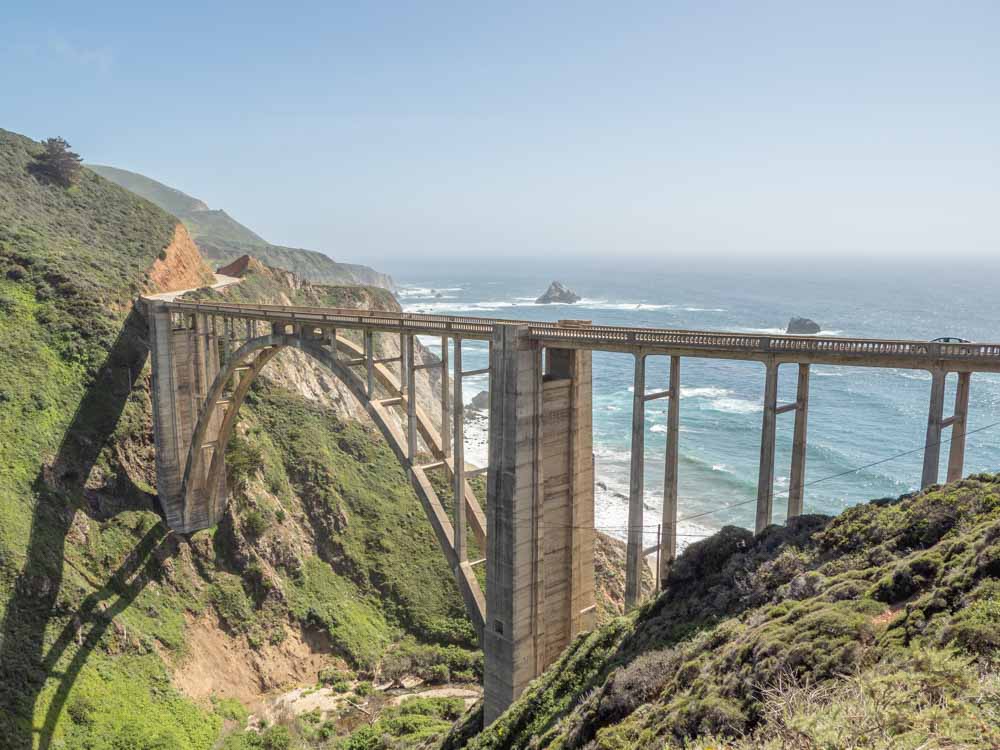 San Jose Mineta International Airport (SJC)
Distance to Big Sur: 80 miles
Drive Time: 1.5-2 hours
The San Jose airport is the next closest airport to Big Sur. It is served by all major US carriers and is actually better served by Southwest Airlines than SFO. SJC has nonstop service from 38 cities in the US, Mexico, and the UK. They are also well-served by California airports with direct service from Burbank, Long Beach, Los Angeles, Ontario, Orange County and San Diego.
A spot check of fares shows that they have less expensive fares than the Monterey Airport, but they are slightly more expensive than SFO.
San Jose has more rental car inventory than Monterey. In addition, their rental car center is literally right across from the terminals, so you can get a car and get on the road very quickly.
San Francisco International Airport (SFO)
Distance to Big Sur: 111 miles
Drive Time: 1:45-2.5 hours
San Francisco is the closest to SF proper and may not be the nearest airport to Big Sur, but you may find it the most convenient for you. It's served by all US carriers with direct service to most US states. SFO is also an international gateway serving with the world with 16 international carriers. SFO tends to have cheaper fares than the other airports on this list. So, if you have more time than money, SFO can be a great choice for your Big Sur trip.
SFO also has the most car rental inventory.
SFO is a good choice if you can get a cheap, direct flight from your home airport. It's also a good choice if you want to spend time in San Francisco before heading south to Big Sur. Check out our local's guide to San Francisco for ideas.
If for some reason you need to transit between airports use this guide for getting from SJC to SFO and this guide for getting from SFO to SJC.
Oakland International Airport (OAK)
Distance to Big Sur: 110 miles
Drive Time: 1:45-2.5 hours
Oakland Airport is about the same amount of time and distance as SFO. The airport is smaller than SFO, but it's well served by most US carriers, especially Southwest.
OAK is a good choice if you can get a screamin' deal on a direct flight. But be aware that rush hour traffic is worse in the East Bay than on the west side, so factor that into your drive time when returning to the airport.
We hope that this gives you enough information to make a decision regarding your best airport for Big Sur. Enjoy your trip and happy trails!
More Airport Resources for California Vacationers
Share on Pinterest: