Sonoma is fortunate to be served by several airports, each offering a range of carriers and flights. This guide will tell you which is the closest airport to Sonoma, along with a few additional airport options, including tips on how to figure out which one will be best for you. We've got advice for how long it will take to get from each airport to a few key destinations in the area. And we've also got some details about car rentals and trip planning tips.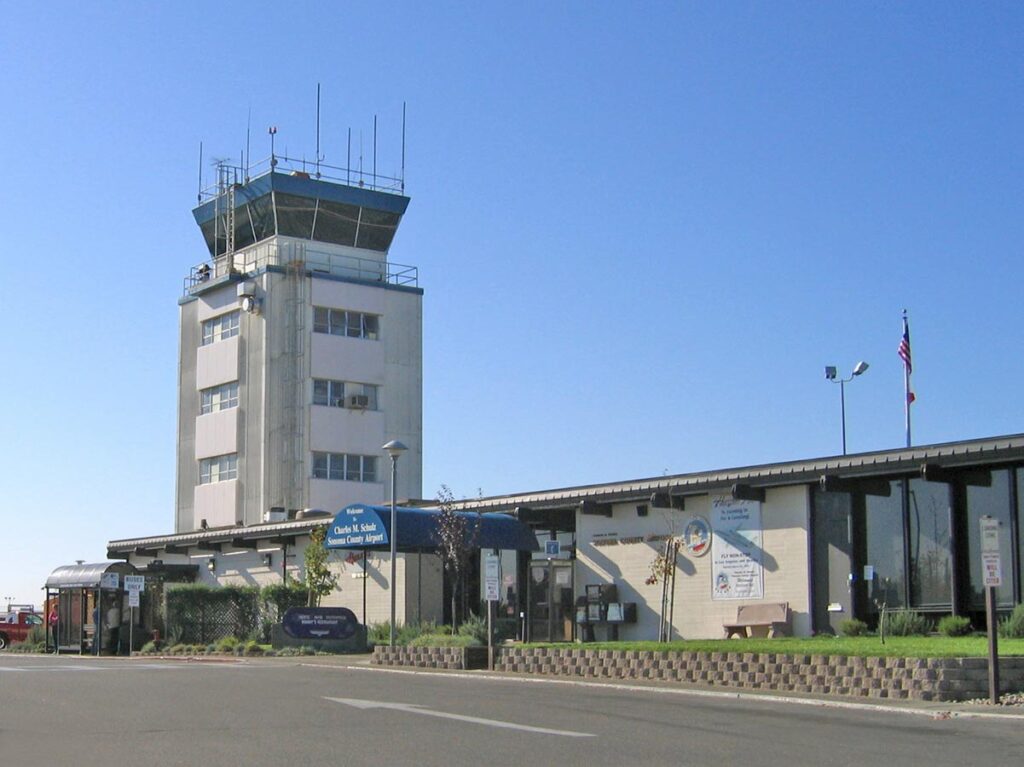 (This article contains affiliate links. This means that if you choose to purchase, I'll make a small commission.)
Plan Your Trip to Sonoma County
Sonoma County is a fantastic Northern California destination. Not only does it offer four distinct wine growing regions, but it's also home to some of the nicest coastal towns in California.
If you're into wine, you should check out the Sonoma County Wine Tasting Pass, which offers a good deal on tasting flights. You can let someone else do the driving with a trolley tour or you can use pedal power on an e-bike wine tour.
You can base yourself in Guerneville for a mix of wine and Russian River fun. Or explore the coast by visiting Bodega Bay, Fort Ross and Salt Point State Park.
Head further afield and visit the redwoods in Hendy Woods and Van Damme state parks and then have a getaway to Mendocino.
The landscape in Sonoma County is varied and lovely, so whatever you choose to do, don't be in a rush about it. Take the time to explore the area's country roads.
Rental Car Tips
Find your best pricing by comparing all of the rental car providers for any of these three airports on Expedia.com. If you are flying into SFO, there is a large rental car center, which you can easily get to via the Air Train.
If you fly into SFO or Oakland, you'll need to pay a $9.05 bridge toll for the Golden Gate Bridge or $7 on the Richmond Bridge. Ask your rental car carrier about the best way to handle paying for that fee. But don't let them talk you into an expensive toll device, because you'll only need to use it once.
If you fly into Sonoma County Airport, you won't need to worry about any toll fares.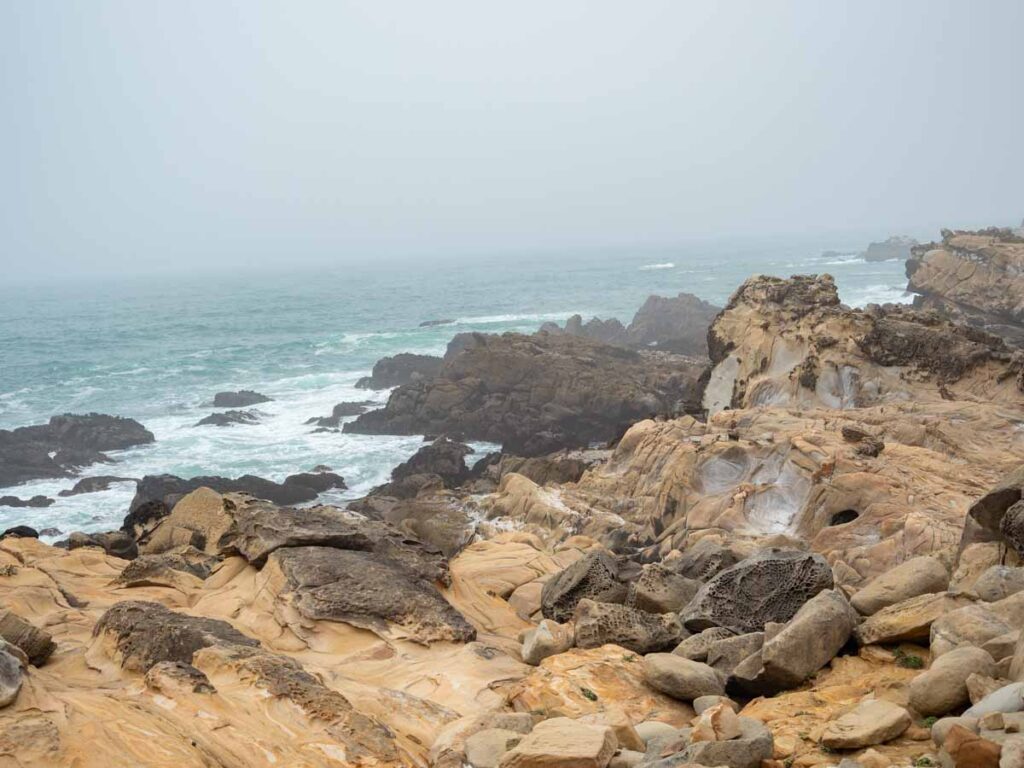 The Closest Airports to Sonoma
Choosing the closest airport to Sonoma doesn't mean that it will be the most convenient…or the most cost effective.
The Sonoma County (STS) airport is located right in the region, but that doesn't mean that it will have the most convenient flight times or the cheapest flights. So we are going to give you several options and you can shop for your own best flight itinerary. But choosing the right one will depend upon how you prioritize your time vs your money, and each airport has its pros and cons.
All of the drive times and distances below are calculated from the airport to a few key population centers, which are also popular tourist destinations. Be mindful that you may experience rush hour and weekend getaway traffic. Do factor buffer into your drive times, especially on the way back to the airport.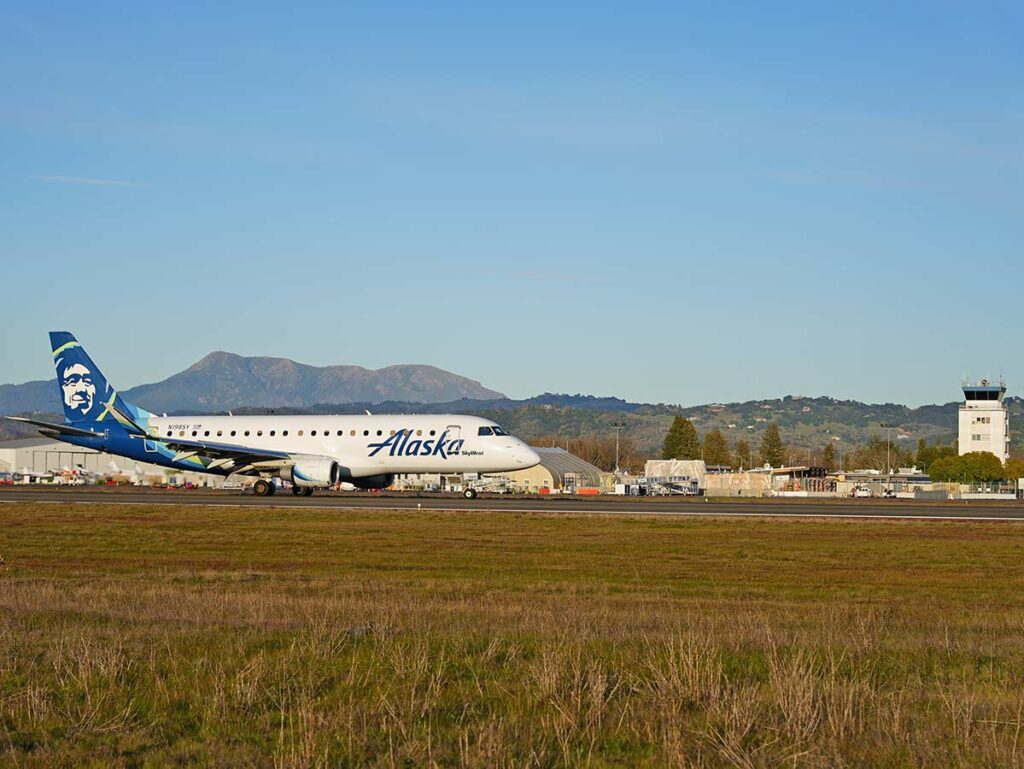 Charles M. Schulz Sonoma County Airport (STS)
Drive time to Healdsberg: 9 miles, 13 minutes
Drive time to Napa: 48 miles, 1 hour
Drive time to Mendocino: 91 miles, 2 hours
The Sonoma County airport is the nearest airport to Sonoma (town), Healdsberg and other cities serving the county. It's located just north of Santa Rosa and south of Healdsburg. STS is also the closest airport to Mendocino and other northern coastal towns.
STS offers direct flights from the following airports:
On Alaska Air: Los Angeles, Orange County, Portland, San Diego, Seattle,
On American: Los Angeles, American, Phoenix
On United: Denver, San Francisco,
On Avelo: Burbank, Las Vegas
For rental cars, they are served by Avis, Budget, Enterprise, National and ACE.
STS can be a great option if you can get a conveniently timed, direct flight from one of the above locations. Since the airport is north of the Bay Area, you'll avoid any crazy rush hour traffic. And the smaller airport is much easier to navigate.
That said, you will have less rental car choice (for a higher price), and slightly higher airfares relative to the San Francisco or Oakland airports. Another disadvantage comes into play if you need to have a connecting flight into STS. If your connecting layover is longer than 1.5-2 hours, you may save time by flying into SFO or OAK.
San Francisco International Airport (SFO)
Drive time to Healdsberg: 80 miles, 1.75 hours
Drive time to Napa: 58 miles, 1.25 hours
Drive time to Mendocino: 174 miles, 3.5 hours
San Francisco is the second largest airport in California and the closest major airport to Sonoma County (and the closest to SF too). It's served by all US carriers with direct service from most US states. SFO is also an international gateway serving the world with 16 international carriers.
A spot check of fares shows that domestic flights to SFO are somewhat less expansive than STS. SFO has a large rental car center. So, the car rental rates are not only a lot cheaper, but you'll have far more choice regarding the type of car to rent.
Yes, using SFO gives you a longer drive, but if a connecting flight into Sonoma County is going to cost you a 2+ hour layover, then you are definitely better off simply flying into SFO and picking up a car or shuttle from there.
Oakland International Airport (OAK)
Drive time to Healdsberg: 80 miles, 1.5 hours
Drive time to Napa: 50, 1 hour
Drive time to Mendocino: 167 miles, 3.25 hours .
Oakland is about the same drive time to Sonoma as SFO. And it's the closest of all three airport to Napa. OAK is served by most major carriers, but it has far fewer international flights and fewer overall direct flights from around the country.
That said, Oakland is very well served by Southwest Airlines. Southwest doesn't fly into Sonoma County Airport and while it does fly into SFO, they offer much better direct service into Oakland. If you can get a screamin' deal or great flight time into Oakland, choose that.
Oakland is also *slightly* closer to Sonoma than SFO, and will likely be faster if you are arriving around rush hour.
Enjoy your trip to Sonoma County. Happy trails!
More Airport Resources for California Vacationers
Share this guide on the closest airport to Sonoma with your friends: