Salt Point State Park is the perfect retreat for anyone who wants to explore California's wild northern reaches. The park has a surprisingly diverse ecosystem, nearby historic sites and views for days. This guide for Salt Point will help you figure out how to get there, where to hike and how to wrangle overnight camping.
Salt Point is 94 miles north of San Francisco on Sonoma County's craggy coastline. The area was originally settled by the Kashaya Pomo people. They were known to be excellent basket weavers and fishers. The Europeans showed up in the 1800's, first settling nearby Fort Ross as a Russian/Alaskan fur and lumber outpost. In 1846, a Mexican land grant was established north of Fort Ross, first for timber production and then grazing. The coastline's unique honeycombed tafoni sandstone was also quarried for use in San Francisco during the city's Gold Rush construction boom.
Over time, the logistical difficulty of moving goods around this rugged coast limited its development. Which is just as well for the rest of us because visiting this lovely coastal state park is quite a treat.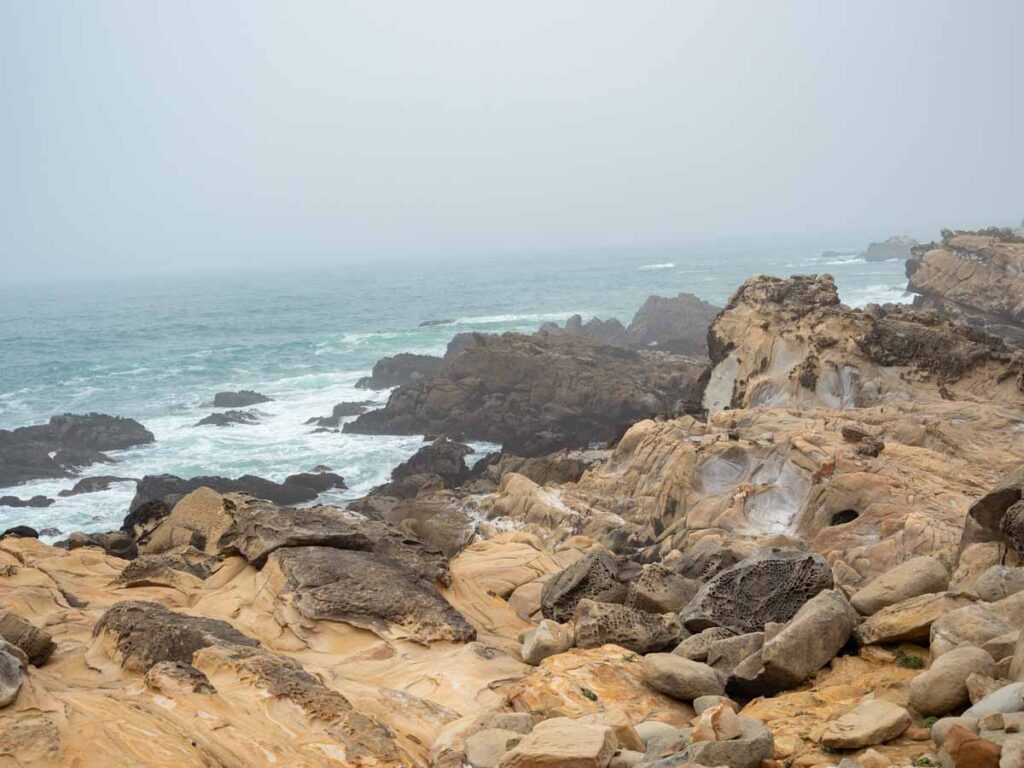 Salt Point State Park FAQ
Where is Salt Point State Park?
Salt Point is located in Sonoma County. It's is fairly remote, and the nearest town is Timber Cove to the south or Gualala to the north. Gualala makes our list of scenic Northern California Coastal towns and it's worth a visit.
How Long Does it Take to Get to Salt Point?
Salt Point is located 94 miles north of San Francisco along Highway 1. The road is narrow and winding and plan for at least 2.5 hours to get there.
What are the Amenities at Salt Point?
There are three campgrounds in the state park. There are also four day use areas with bathrooms and picnic facilities at Woodside (east side), Gerstle Cove (west side), Fisk Mill Cove and Sentinel Rock (in the northwest area of the park). There is also a small Visitor Center in Gerstle Cove.
Can You Have Campfires at Salt Point?
The campsites are equipped with fire pits. However, Sonoma County is an area that often experiences wildfires. So, during drought years or in the late summer/fall, expect open fires to be restricted.
What are the Day Use Fees?
Like most California state parks, the day use fee is $8 per vehicle. They also accept the annual CA parks hangtag. If you are thinking about getting an annual pass, check out our guide, which demystifies the California annual pass system and can help you choose the right option.
Is Salt Point Dog Friendly?
Not very. Dogs are allowed in the campground and day use areas, but they are not allowed on the trails or along the coastal bluff.
When is the Best Time to Visit Salt Point?
The north coast is cool and windy any time of year. Most people visit in the summer and the campgrounds and day use areas do fill up on the weekends. Salt Point is great to visit in April and May when the spring wildflowers are out.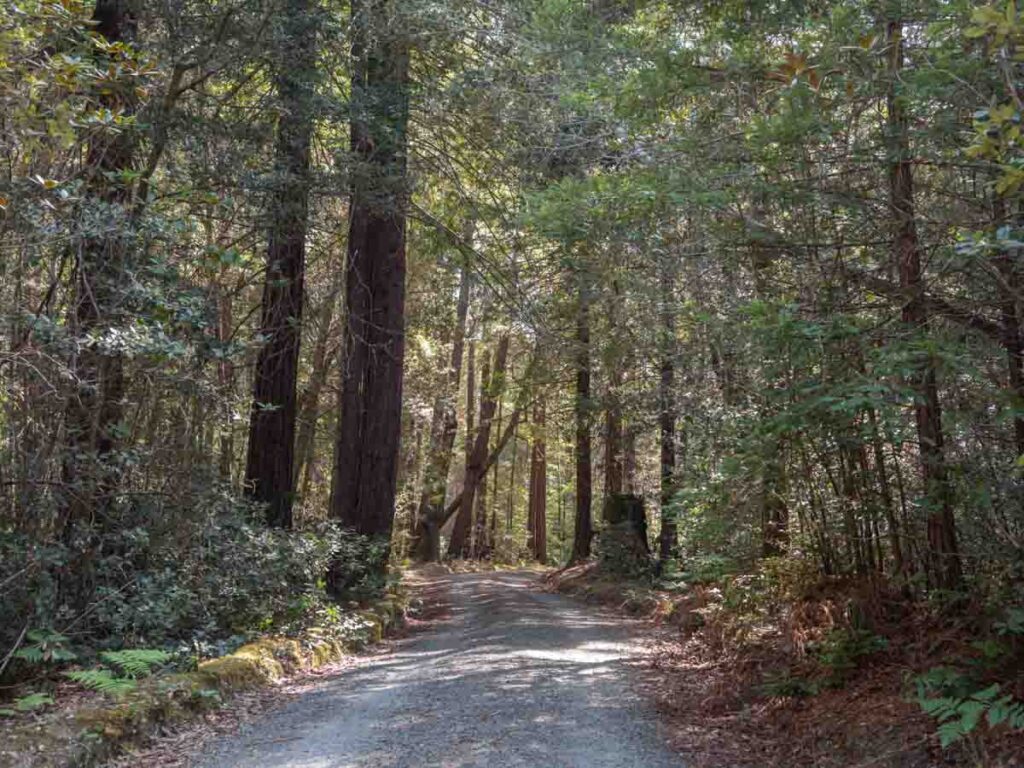 Read More: Get the full downlow on all CA parks with our complete California State Parks list (with map).
Activities and Hiking at Salt Point State Park
Hike the Pygmy Forest Trail
Salt Point has a lovely forest of native pygmy coast oaks. They are a bit hard to spot, but the hike is worth it anyway because you not only transit through peaceful forest, but you skirt a lovely prairie at the top of the hike. This is a 4.9 mile loop trail that starts in the Woodside campground.
Hike along the Coastal Bluff
The coastal bluff is the most popular hike in Salt Point. It presents not only lovely views, but marine mammals and some pretty funky geology. The wave action on the local sandstone has worked to create a perforated, honeycombed rock texture that is unlike anything else on the California Coast. While walking, keep an eye out for sea lions sunning on the rocks and in the little coves. If you start in Gerstle Cove, you can walk 10 miles one way all the way up to Fisk Mill. So, consider doing a car shuttle or just walk as much as you want and then turn around.
Hike the Kruse Rhododendron Nature Reserve
This Rhododendron reserve is just to the north of the state park. It was once a sheep ranch but it now houses a huge collection of Rhodendron that usually begin blooming in late April. Just note that you'll need to drive 1 mile up a dirt road to get to the small parking lot. The loop trail is ~2 miles.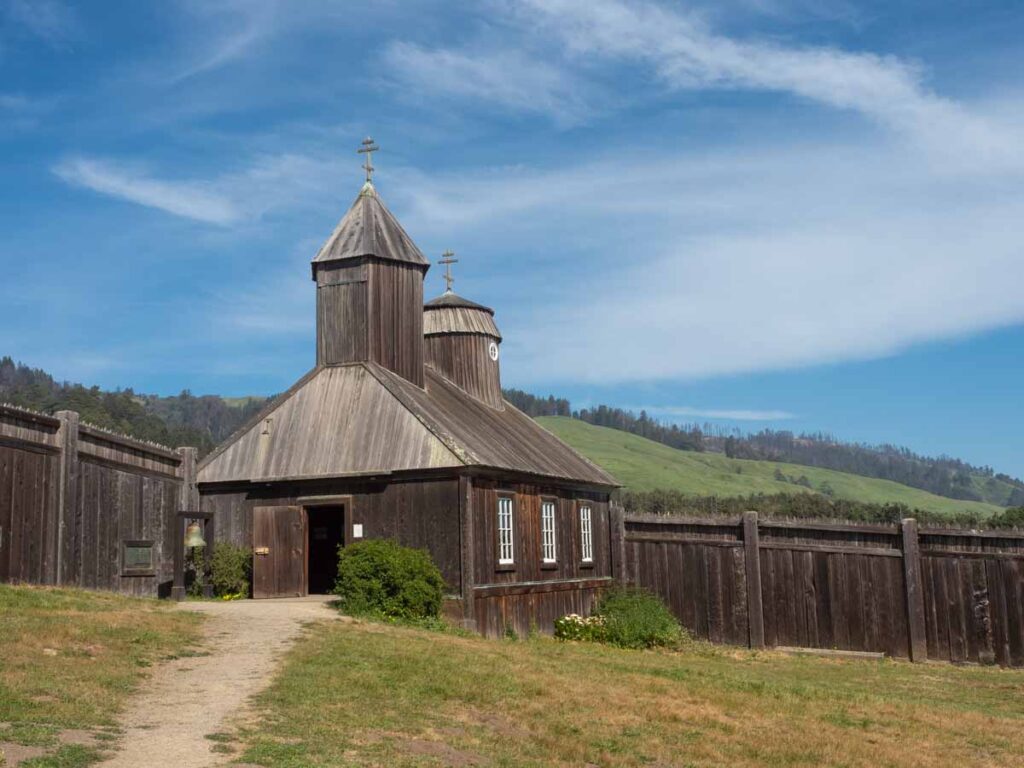 Visit Fort Ross State Historic Park
Fort Ross was originally established as a fur and timber out post for the Russian-American Company. It also served as a stage stop and agricultural outpost for San Francisco. The park has cool exhibits about the native populations and an interesting history of the Russian's influence on the white settlement of California. It's located just 12 miles south of Salt Point.
If fact, in addition to Salt Point, there is a ton of stuff to do between Fort Ross and Fort Bragg to the north, which is why this stretch of coastline made our list of the best scenic drives in the state.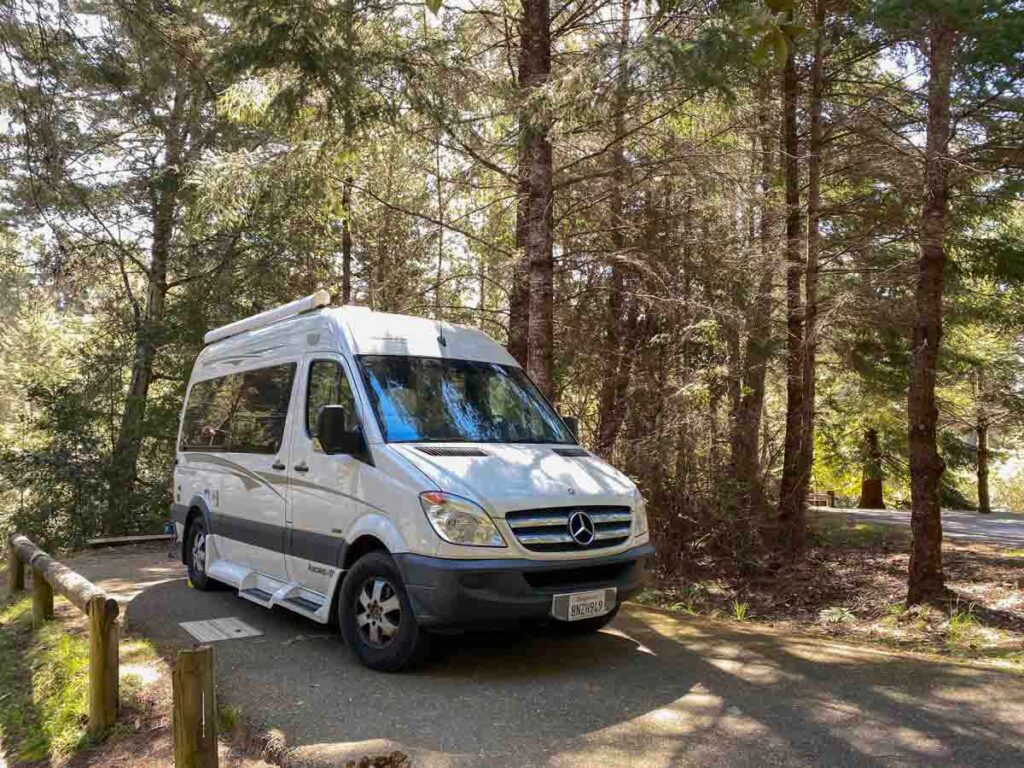 Salt Point State Park Camping
Camping in Salt Point is certainly popular on summer weekends and holidays, but it's remote location makes it a pretty quiet place to camp the rest of the year. Reservations are strongly advised from mid-March through October, particularly for weekends. But if you can swing weeknights, you can often find shoulder season spots available on the fly. Book your campground reservation at Reserve California.
Gerstle Cove: 30 campsites and one group site. These spots are sunnier but more windy. The advantage is that they have great access to the coastal bluff.
Overflow Camping: If you have a self contained RV or van, you can also use the Gerstle Campground day use parking lot. There are no fire pits, bathrooms or water provided.
Woodside: Upper Woodside has 39 sites and Lower Woodside has 38. Both are in the quiet woods, easily accessible to the pygmy forest but a bit further away to the bluff. This area is also more hilly but most of the sites are pretty level.
Hike & Bike: There are 10 first come/first served hike & bike spots near the Ranger building at Woodside.
All regular campsites have a fire pit, food locker and picnic tables. There are bathrooms and potable water stations, but no showers or no hookups. The regular campsites are $35, $30 for overflow and the hike/bike spots are $5.
If you have an RV and need hook-ups, try the nearby Timber Cove Boat Landing.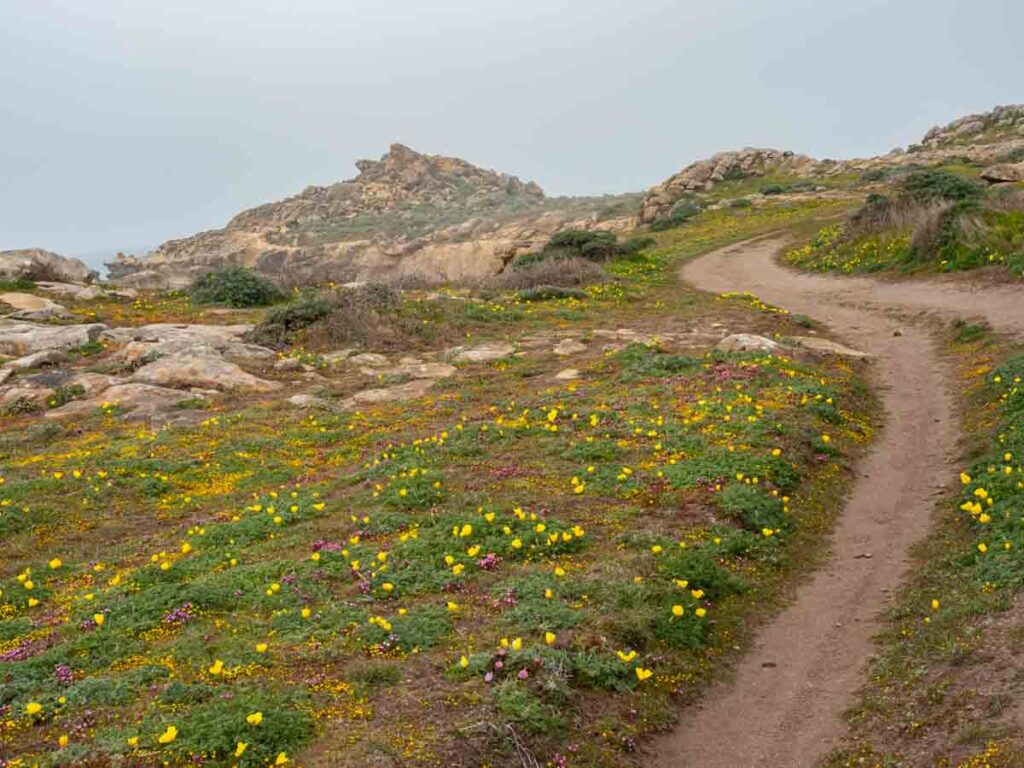 Nearby Lodging
If camping isn't your jam, there are a few nearby by inns and lodges that are located between Fort Ross and Gualala.
The Timber Cove Inn is the closest to the state park. They offer family-friendly digs and killer ocean views.
The Surf Inn in Gualala is a good pic if you are doing Salt Point as a day trip on the way further up the coast.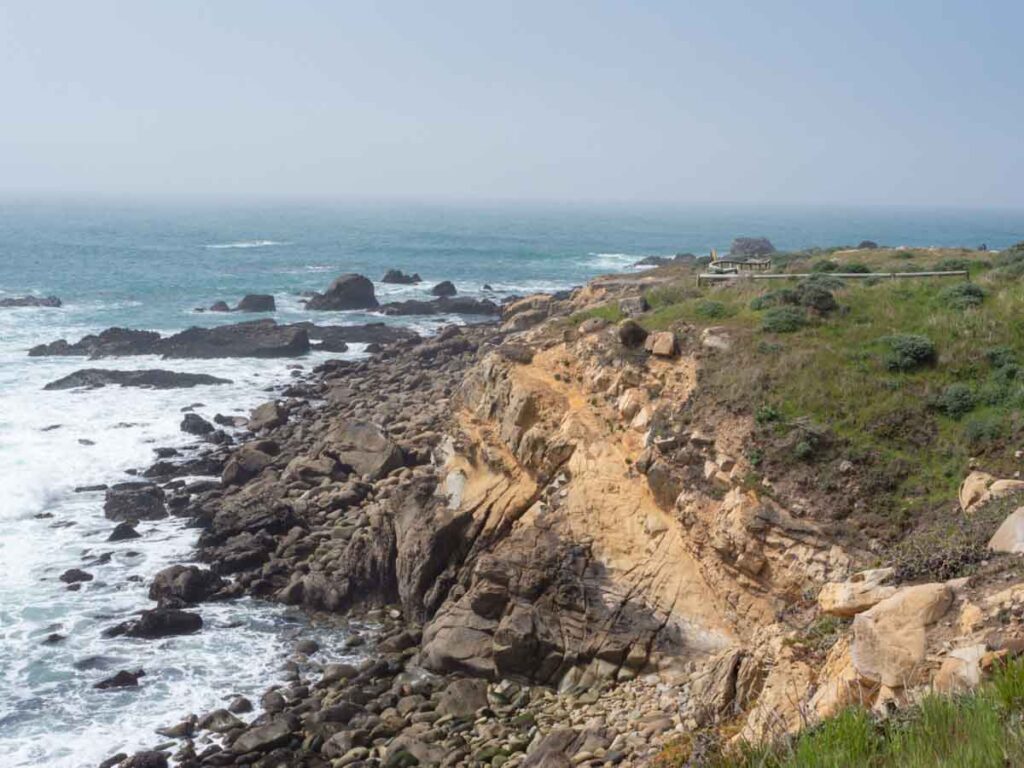 More Northern California State Parks
Share these Salt Point State Park tips with your friends on Pinterest: