Northern California's coast redwood parks are some of the star players in California's excellent state park system, and Hendy Woods State Park is no exception. This lovely little park on the Navarro River is highly accessible, especially if you are doing a weekend getaway to Mendocino. The park features two old growth groves, camping, picnic facilities and even the remains of an old hermit hut.
This guide for hiking and camping in Hendy Woods will help you figure out how to get there, where to hike and how to wrangle overnight camping.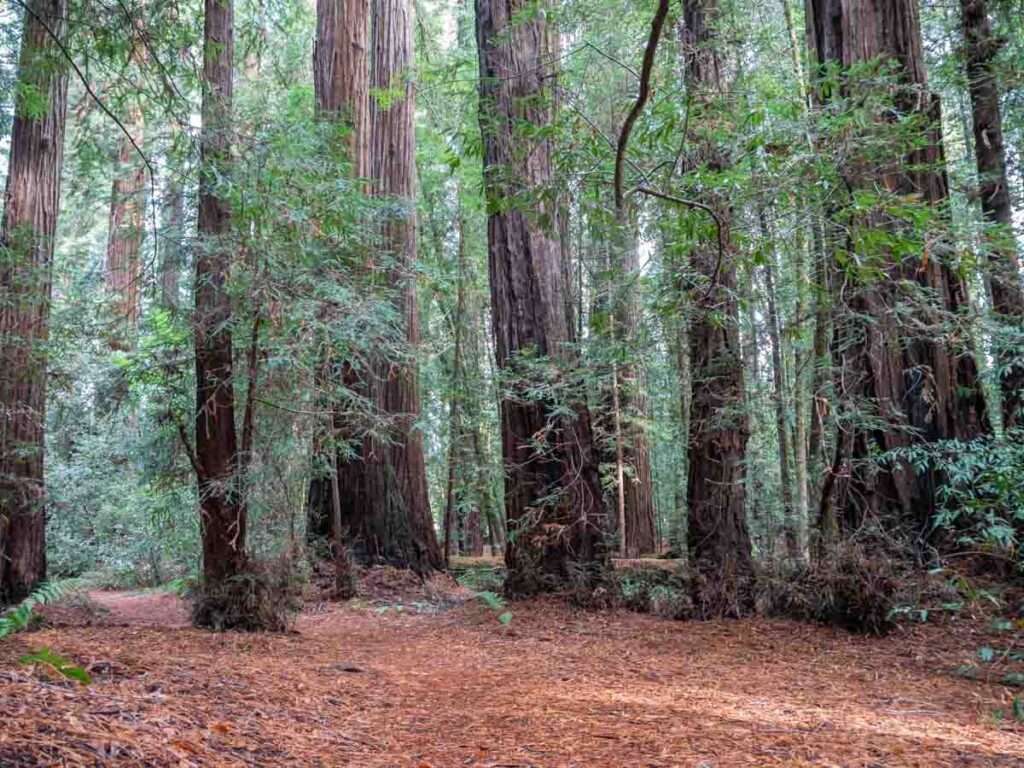 Like nearby Van Damme State Park, the area around Hendy Woods was settle by the Native Pomo people for thousands of years. They were seasonal hunger gatherers and they actively managed the landscape. As Anglo and Spanish settlement came to this part of Mendocino County, so did logging. The woods are named for Joshua P. Hendy who, ironically owned a timber mill and iron works.
He loved his home in the Anderson Valley and he refused to allow these ancient redwoods to be cut down. As a result, Hendy Woods is an island of peaceful coast redwoods surrounded by apple farms, wineries and ranch land.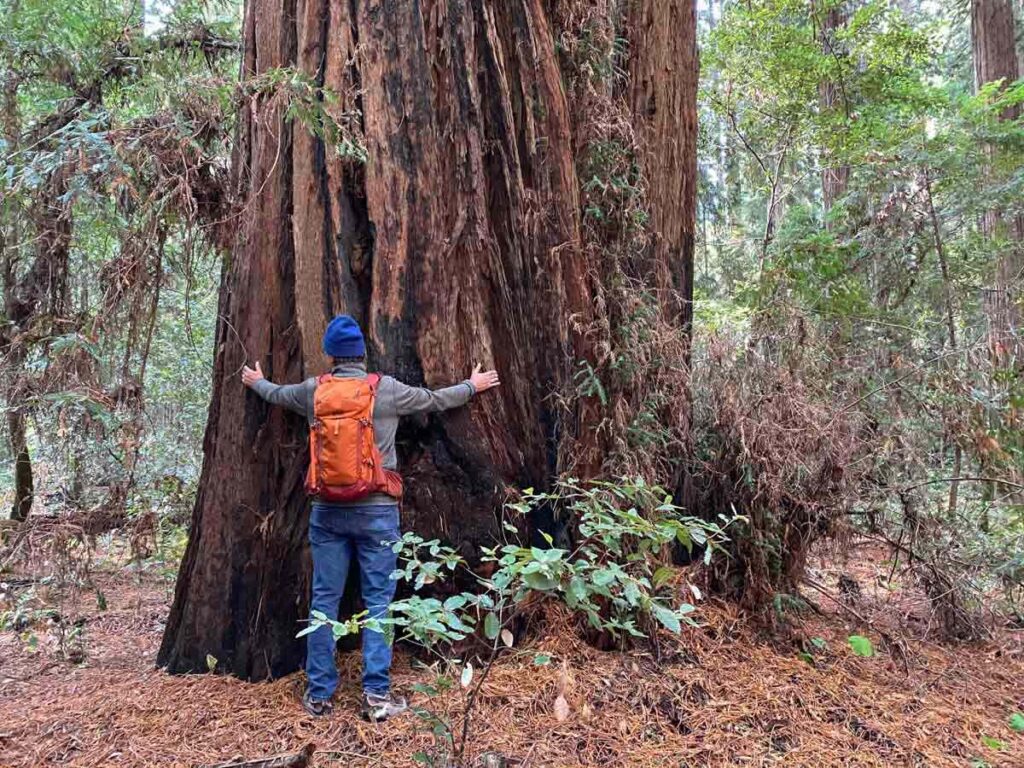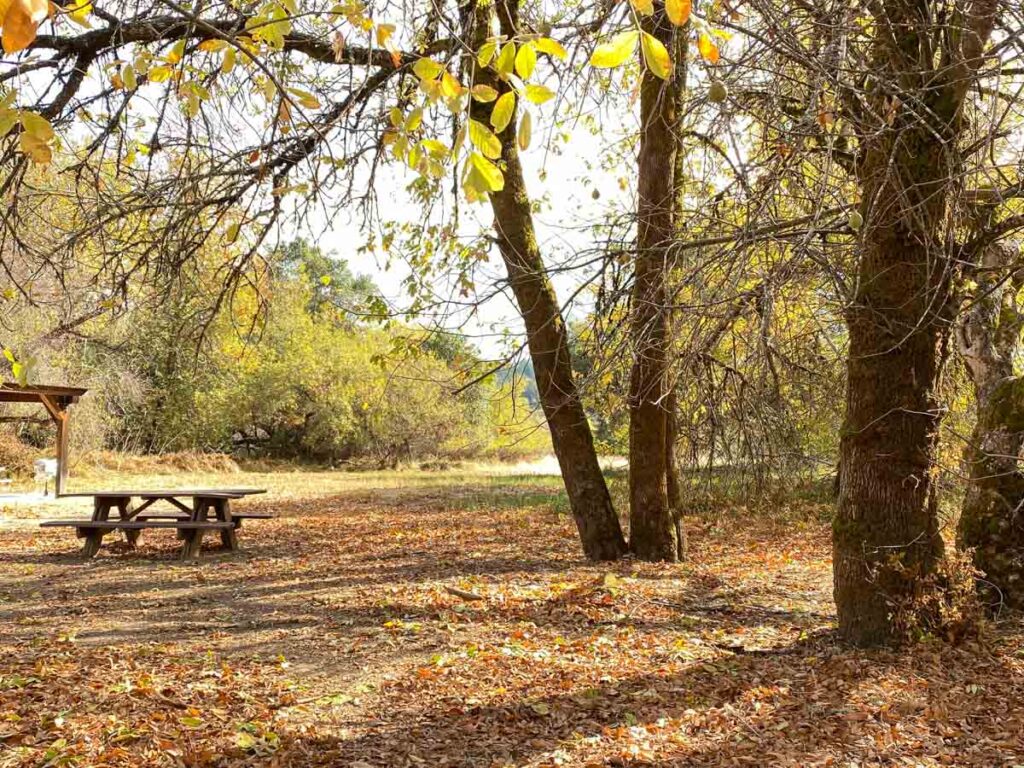 Hendy Woods State Park FAQ
Where is Hendy Woods?
Hendy Woods is located in the lovely Anderson Valley of Mendocino County. It sits right off of Highway 128 near Philo.
We recommend Hendy Woods as the first of many stops on our epic SF to the Redwoods road trip.
How Long Does it Take to Get to Hendy Woods?
It's 125 miles and about 3 hours northwest of San Francisco. And then an additional 31 miles and 45 minutes to nearby Mendocino.
What Are the Amenities at Hendy Woods?
The park has two campgrounds, rental cabins, and a large day use picnic area.
Is Hendy Woods Dog-Friendly?
Dogs are allowed in the park, but not on the trails. There is a fairly long paved road going into the park to the Big Hendy day use area. And there is also a dirt fire road that is dog-friendly.
What are the Hendy Woods Day Use Fees?
The park has a manned booth during the high season and an $8 day use fee applies. Bring cash to DIY your use fee if you visit when the kiosk is closed.
If you visit a lot of state parks, check out our guide for all California state park passes to see if getting an annual pass makes sense for you.
When is the Best Time to Visit Hendy Woods?
Hendy Woods is warmer and less foggy than most of the coastal redwood parks. During the summer, nearby Philo sees highs of 83′ and lows of 52′. In the winter, expect highs of 59′. That said, the park is moist and shady, so expect it to be cooler than other areas of Anderson Valley and layer up.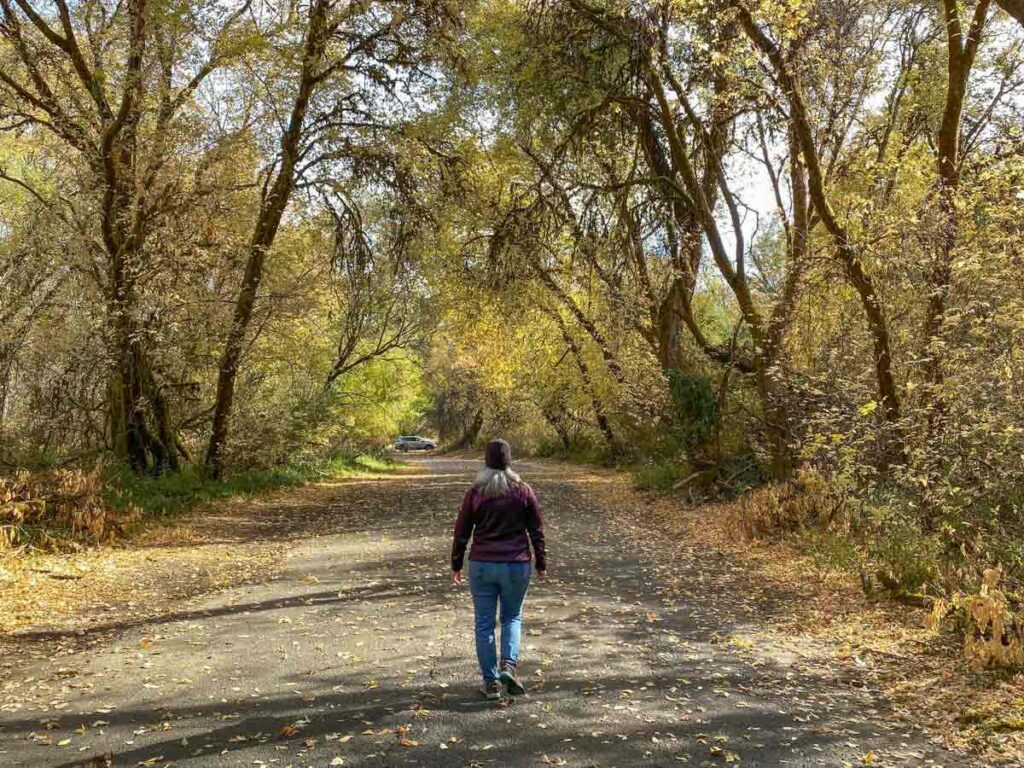 Activities & Hiking in Hendy Woods
The main event in Hendy Woods are the Big Hendy and Little Hendy groves, which you can visit on a network of trails that interconnect the two. You can adjust the trails for how much time and energy that you have.
Hiking the Hendy Woods Grand Tour Loop
This 4.5 mile large loop takes in both groves. The trails are well-marked and not technical.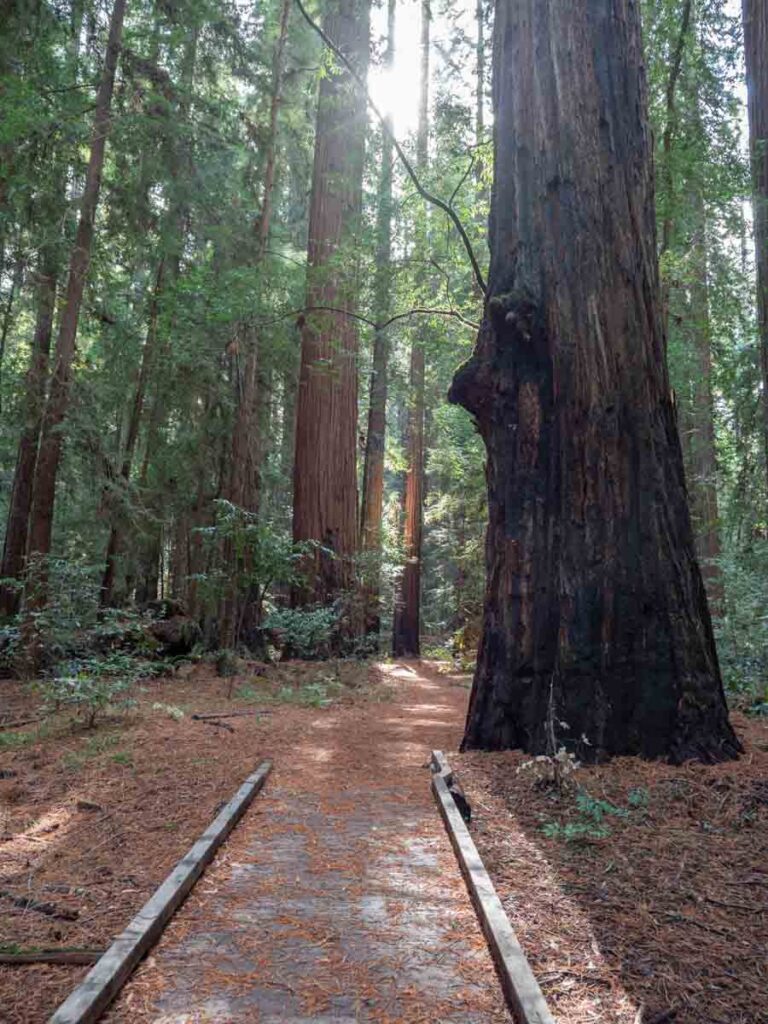 Hiking the Little Hendy Long Loop
If you are short on time, then prioritize the 1.6 mile Little Hendy Grove. It has the largest trees and is a quick loop trail.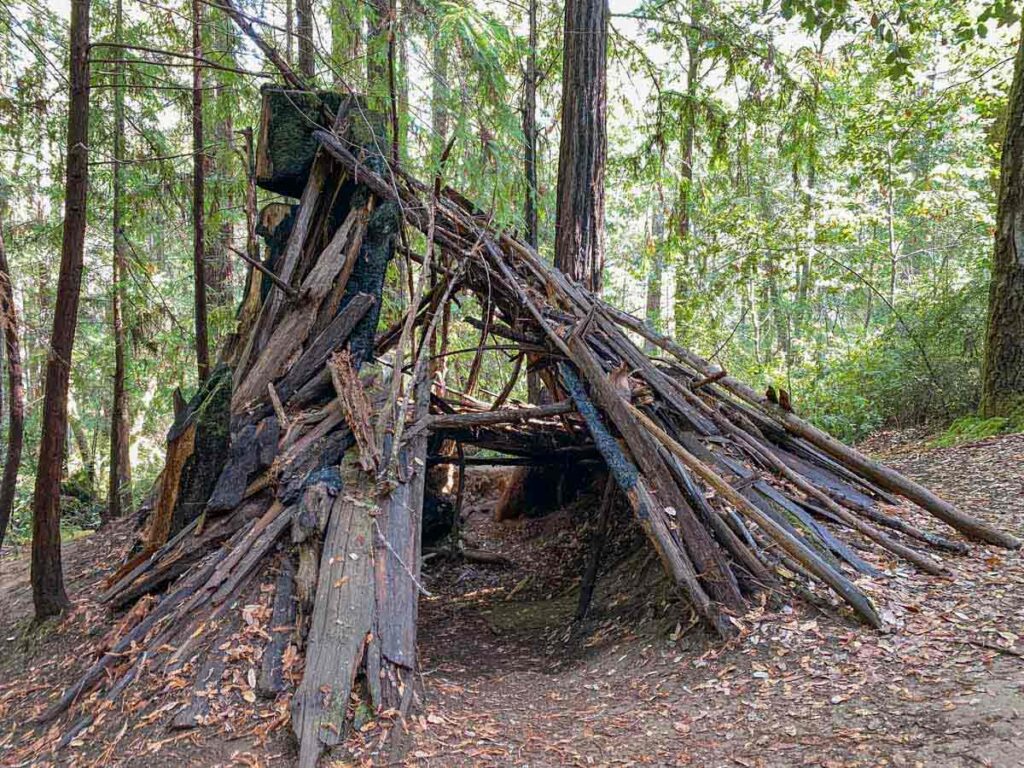 Hermit Hut Trail
Petro Zailenki, known as the "Boonville Hermit" spent 18 years living off the grid and on the land among the redwoods in Hendy Woods. He's was kind of a low-key legend in the area, having moved there sometime after WWII. He used to hike a regular circuit around the area. A few of his rough huts have been preserved and you can see them by taking a slight detour off the Grand Tour loop onto the hermit trail.
Wine Tasting in Anderson Valley
The Anderson Valley is a lovely wine growing region, known for it Pinot Noir grapes. There are a number of wineries right across the entrance to Hendy Woods in Philo. Check out Navarro Vineyards or Handley Cellars. Reservations are advised on the weekends.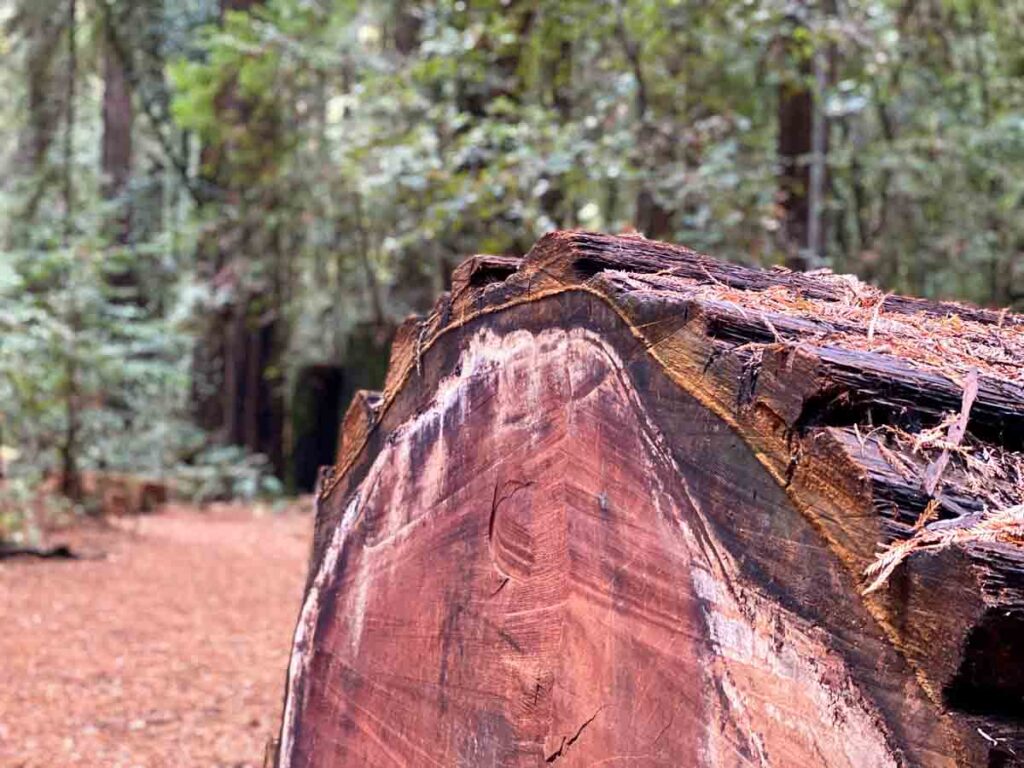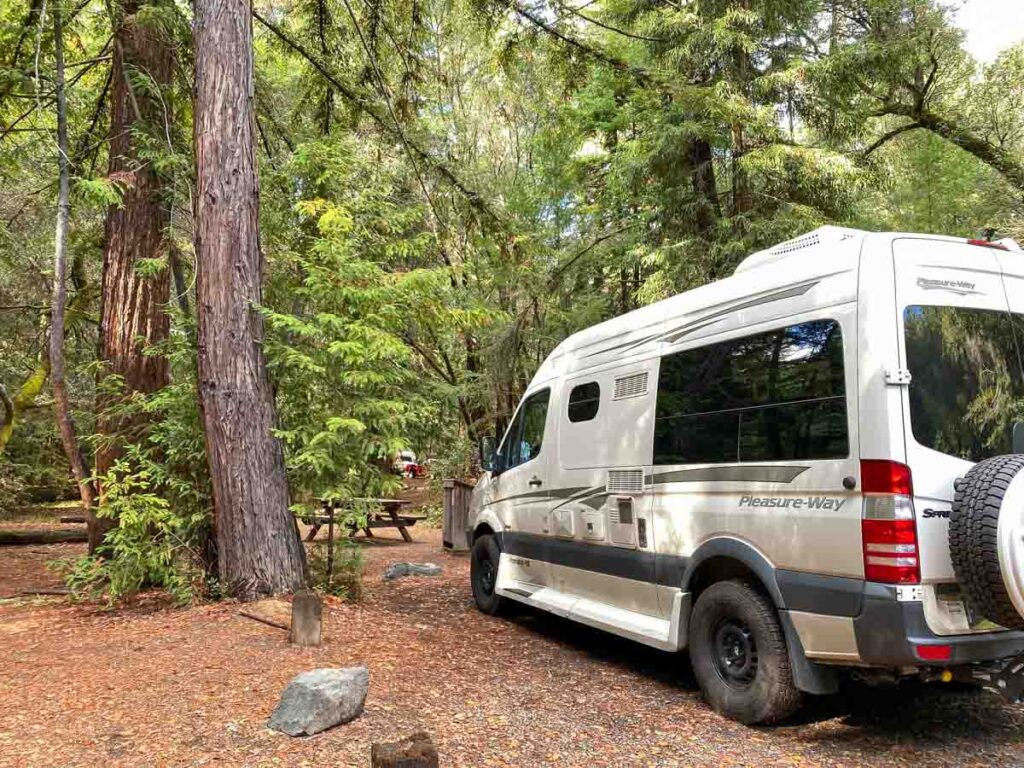 Camping in Hendy Woods
Hendy Woods is certainly popular on summer weekends and holidays. Reservations are strongly advised from mid-March through early October, particularly for weekends. But if you can swing weeknights, you can often find shoulder season spots available on the fly. The park then goes off reservations in mid October.
Book your Hendy Woods campground reservation at Reserve California. The reservation map also lists the sites that are more sunny.
The Azalea Campground has 43 sites and the Wildcat Campground has 49 sites. All regular campsites have a fire pit, food locker and picnic tables. There are bathrooms, showers and potable water stations, but no hookups. Each campground also has two rustic cabins for rent.
The campsites are $45/night and the cabins are $70/night.
If you have an RV and need hook-ups, try the nearby Mendocino County Fairgrounds. There is also the rustic, $20/night Indian Creek county campground. It's near Hendy Woods and all of the sites are first come first served.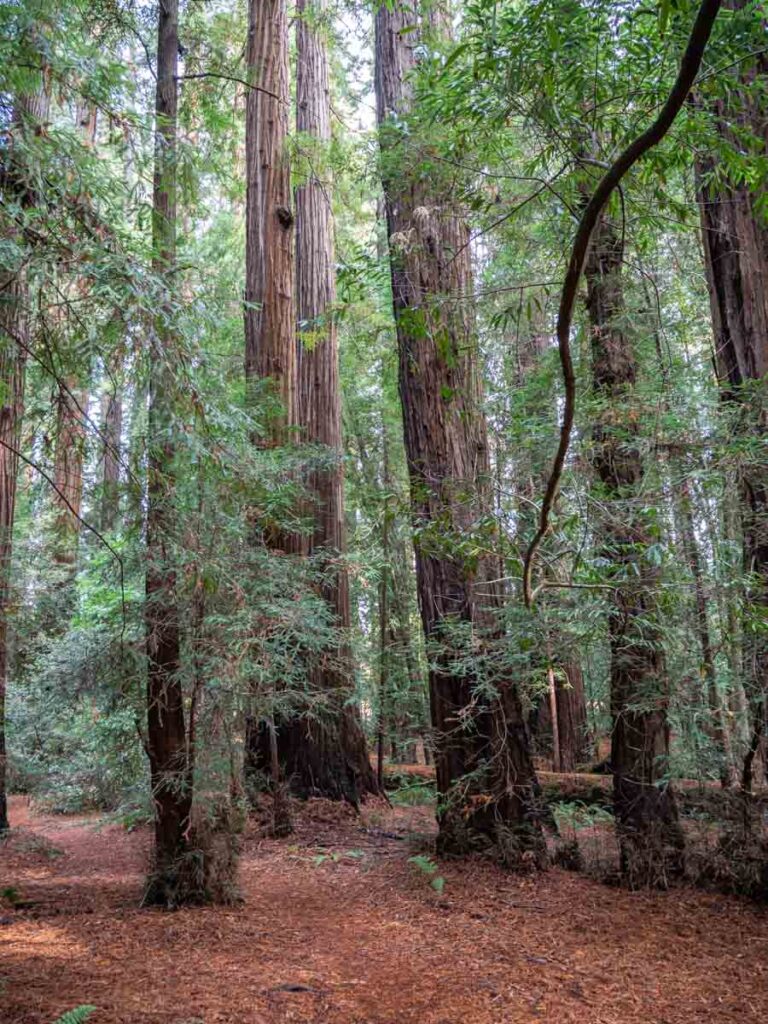 More CA Campground Guides
Share Hendy Woods State Park on Pinterest: