Mount Shasta is not served by a major California airport. However, you have several options for finding airports near Mount Shasta. This guide will help you figure out which airport is best for your Shasta trip. We also offer advice for how long it will take to get from each airport to Mt. Shasta, details about car rentals and trip planning tips.
If you are planning a larger Northern California trip, we've also got advice for flying into Crescent City, Eureka and elsewhere in Northern California.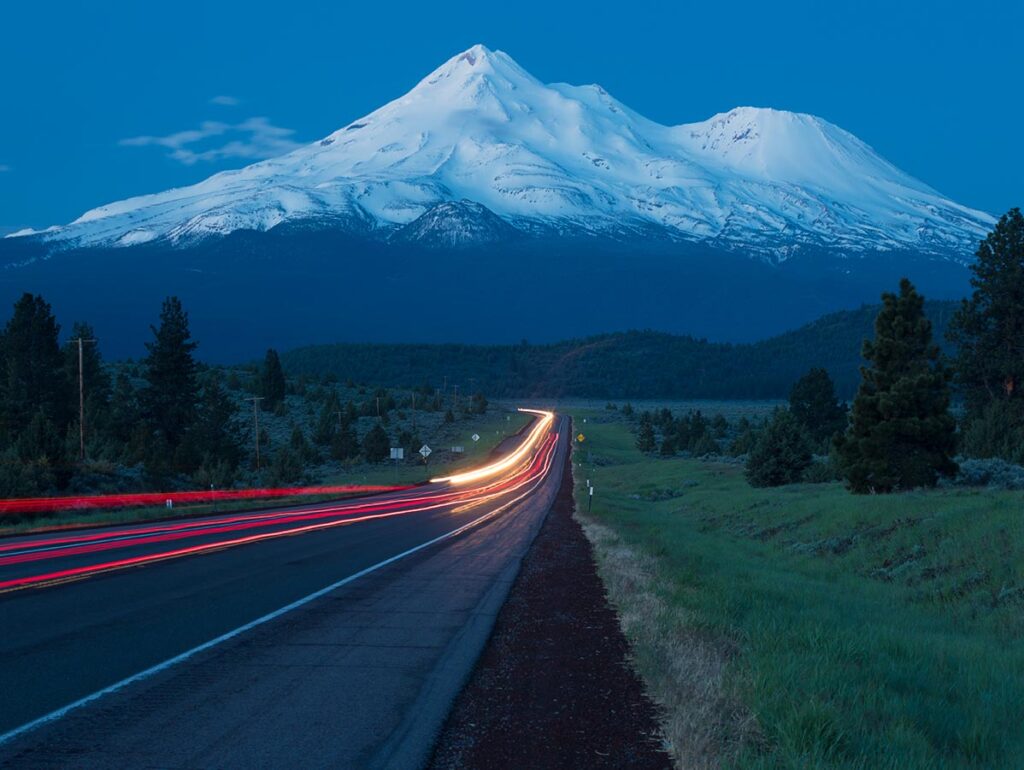 Where to Stay in (and near) Mount Shasta
The Mount Shasta Bed & Breakfast is located just a few minutes from town. It's got spacious rooms, a great breakfast, pool table and a great porch. The Cold Creek Inn is also near town. It's clean, economical with a fridge and coffee maker (and some have kitchenettes). The Swiss Holiday lodge offers a pool, hot tub, breakfast and some suites with kitchens.
Renting a Car for Your Mount Shasta Trip
If you are flying into one of the larger airports noted below, you'll find a large rental car center, with quite a bit of choice. Find your best pricing by comparing all of the different rental car providers on Expedia.com.
The Closest Airports to Mount Shasta and Redding
Finding the closest airport to Mount Shasta (and Redding) doesn't mean that it will be the most convenient…or the most cost effective. So, we've got four options for you, each with its own pros and cons.
Redding Regional Airport (RDD)
Distance to Mt Shasta: 68 miles
Drive time: 1hr 10 minute
Distance to Redding: 10 miles
Drive time: 15 minutes
Redding Regional Airport is located just 15 minutes south of the town of Redding and it's absolutely the closest airport to Mount Shasta. RDD is a fairly small airport served by three airlines.
Alaska Airlines goes to Seattle, one flight a day, three times a week. United Airlines flies to San Francisco twice daily, and to Los Angeles once daily. Avelo flies to Burbank with one flight, twice a week, which is timed for weekend getaways.
Redding Regional can be a good choice if you can get good connections through San Francisco or Los Angeles and if your flight days are flexible. But if you have to wait out a long layover to get there, a few of the other choices below may make more sense for you.
The RDD airport is served by Avis, Hertz, and Budget.
Medford Oregon Airport (MFR)
Distance to Mt Shasta: 92 miles
Drive time: 1hr 30 minute
The Medford Oregon Airport (MFR) is a medium sized airport with more options than RDD. You can get flights to and from Denver, Seattle, Portland, Salt Lake City, Phoenix, Las Vegas, Burbank, Orange County, San Diego, Los Angeles and San Francisco. Seattle offers the most frequent connections. Medford Airport is served by United, American, Delta, Allegiant and Avelo airlines.
MFR can be a good choice if you'd also like to visit Grants Pass or Ashland, or if you're doing the Volcanic Legacy scenic byway (which also includes Crater Lake and Lassen National Parks.) If you are traveling to Mt. Shasta in the winter, note that flying into Medford will require you to drive over Grants Pass to get to your destination. This will be tricky during winter storms.
The MFR airport is served by Avis, Hertz, Budget or Enterprise, and Alamo.
Sacramento International Airport (SMF)
Distance to Mt Shasta: 210 miles
Drive time: 3hr 15 minute
Sacramento Airport is the closest international airport to Mt. Shasta. And while it's a 3+ hour drive to the area, it can make sense if you can score a cheaper flight or something with a short layover.
Domestically, SMF flies to 21 US states and 9 California airports and is served by American, Delta, United, Frontier, Allegiant, Alaska, Jet Blue, Southwest, Hawaiian, and Spirit.
Internationally SMF flies to San Jose del Cabo, Guadalajara, Mexico City, Leon Mexico, Cancun and Vancouver on Air Canada, British Air, Edelweiss, Japan Airlines and West Jet.
Sacramento is served by all of the major rental car companies and if you need something special (like an SUV), you may find more choice there than in Redding.
San Francisco International Airport (SFO)
Distance to Mt Shasta: 286 miles
Drive time: 4hr 30 minutes.
SFO is certainly not the closest airport to Mount Shasta and Redding, but it can make sense if you can get a convenient direct flight from your originating city OR if you are visiting Mt. Shasta as part of a larger road trip, such as driving the North Coast Redwoods.
SFO serves all major US airports, most US states and 16 California airports. SFO also serves many destinations in Asia, the South Pacific, Central America, Europe and the Middle East
You'll definitely have a lot more rental car choices there as well.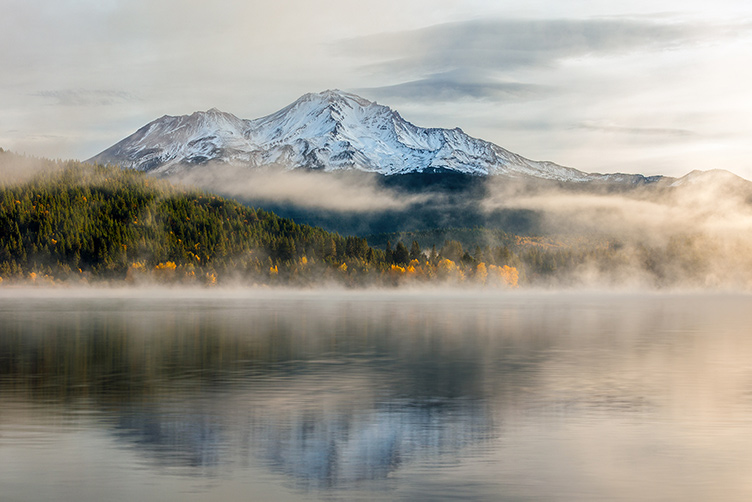 More Airport Resources for California Vacationers