The San Francisco Bay Area is fortunate to be served by several airports, each offering a range of carriers and flights. This guide will tell you which is the nearest airport to San Francisco proper, along with a few additional airport options, along with tips on how to figure out which one will be best for you.
We've got advice for how long it will take to get from each airport to both downtown and also a few key destinations in the area. And we've also got some details about car rentals and trip planning tips.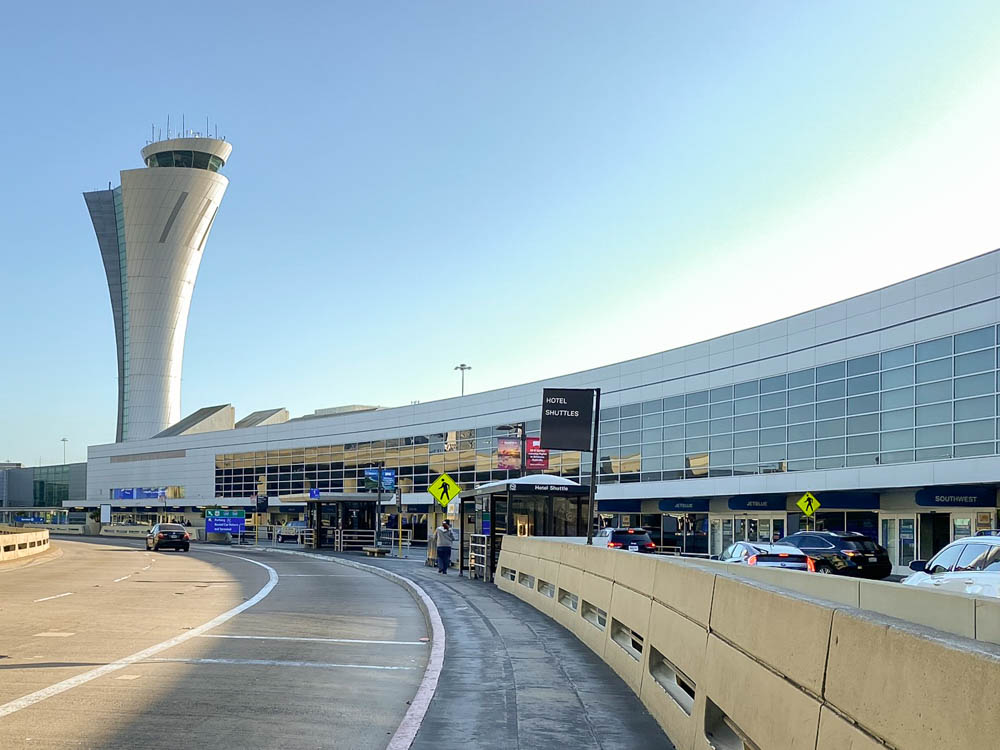 (This article contains affiliate links. This means that if you choose to purchase, I'll make a small commission.)
The Nearest Airport to San Francisco
Choosing the absolute closest airport to San Francisco doesn't meant that it will be the most convenient…or even the most cost effective. There are four airports in the Bay Area metro and they range from 15-60 miles from downtown San Francisco.
San Francisco International Airport (SFO) is located just south of the city and will likely be your primary choice. In fact, I live in the Bay Area and as a very frequent flier, SFO is my primary airport. However, sometimes pricing and factors such as a broader travel itinerary (beyond the downtown core) may mean that one of the other airports near SF may work better for you.
All of the drive times and distances below are calculated from the airport to downtown SF and few other popular tourist destinations. Be mindful that you may experience rush hour and weekend getaway traffic. Do factor buffer into your drive times, especially on the way back to the airport.
San Francisco International Airport (SFO)
Drive time to Downtown SF: 15 miles, 25-40 minutes
Drive time to Napa: 74 miles, 1.5 hours
Drive time to Monterey: 107 miles, 2+ hours
SFO is the closest airport to San Francisco proper and likely your best bet if you are staying downtown. SFO is served by ALL major US airports, most US states and 16 California airports. SFO also serves many destinations in Asia, the South Pacific, Central America, Europe and the Middle East. It's a major hub for United Airlines and is also well-served by all of our other domestic carriers.
You are far more likely to find a good nonstop flight from SFO and rates are pretty competitive relative to the nearby airports. SFO has a large car rental center and you may be able to score a slightly better deal on cars than the other airports.
Getting from SFO to downtown SF is pretty easy using the BART subway, taxis or Lyft/Uber.
Oakland International Airport (OAK)
Drive time to Downtown SF: 20 miles, 25-40 minutes
Drive time to Napa: 53 miles, 1+ hours
Drive time to Monterey: 106 miles, 2+ hours
Oakland International Airport is the next closest airport to San Francisco. It's only 20 miles away and you can easily get from OAK to downtown SF on BART or an Uber/Taxi.
Oakland is nice because it's not a huge airport, so navigating the terminals and security are pretty easy. OAK serves 15 US states, including 9 California airports as well as some Mexico destinations.
OAK is a good choice if you are a fan of Southwest Airlines, as they run many flights (including non-stops) to and from the airport. And if you are price checking fares into SFO, we always suggest checking for OAK as well, as you may be able to score a surprise deal.
San Jose Mineta Airport (SJC)
Drive time to Downtown SF: 50 miles, 1+ hours
Drive time to Napa: 85 miles, 1.5-2 hours
Drive time to Monterey: 75 miles, 1.5+ hours
San Jose Airport is served by 18 states and 7 California cities as well as London, Vancouver and various destinations in Mexico. Like OAK, the airport is compact enough that it's pretty easy to navigate.
San Jose also has good coverage from both Southwest Airlines and American Airlines.
That said, SJC is 50 miles from downtown SF and, while you can get there on the Caltrain commuter rail, it's not the most convenient option. SJC is not your best choice if you are only staying in downtown SF. But it can be a great choice if you are doing a broader road trip, such as going from SF to LA down the Pacific Coast Highway, or going from San Francisco to Yosemite.
Charles M. Schulz Sonoma County Airport (STS)
Drive time to Downtown SF: 62 miles, 1.5+ hours
Drive time to Napa: 49 miles, 1+ hours
Drive time to Monterey: 177 miles, 3.5 hours
Sonoma County Airport has direct flights from four California cities and a variety of western US cities.
It's is the nearest airport to Sonoma, Healdsburg and other wine country towns. STS is also the closest airport to Mendocino and other northern coastal towns.
This is not your airport if you are primarily staying in SF or road tripping to points south. But it can work for you if you can find a flight with reasonable layover times and you are also visiting wine country, the north coast redwoods or other cute Norcal coastal towns.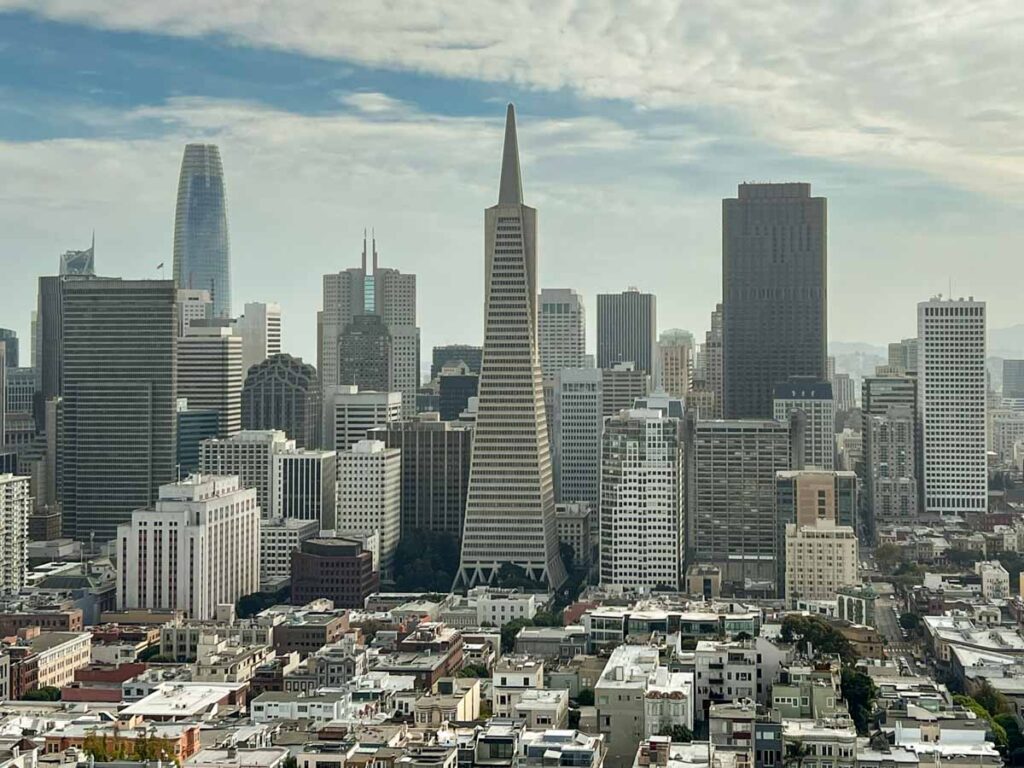 Rental Car Tips
Find your best pricing by comparing all of the rental car providers for all four airports using the box below. Be aware that there are bridge tolls throughout the Bay Area, so be sure to ask your provider how they handle those fees.
If you are primarily staying in SF, you may not need a car at all. Use our SF car rental guide to figure out whether or not you need one.
Plan Your Trip to the Bay Area
If you are staying primarily in SF, I have a ton of resources for you. Start with our SF first timer's guide, which offers tips on how not to look like a noob, an explanation of our weird weather, safety tips and the like. I've also got advice on where to stay in SF, my favorite SF walks, and a bunch of cool SF things to do (beyond the normal touristy stuff). And if you like the touristy stuff, you can also visit the Golden Gate Bridge and ride the cable cars.
Beyond SF, you can visit Half Moon Bay (including their amazing beaches), visit Santa Cruz, or check out some of the Bay Area's national parks.
More Airport Resources for California Vacationers