Trying to decide what to do in Santa Cruz? Well, you have two choices: active adventure or chill. This weekend getaway guide helps you find both with ten things to do that will help you craft your own perfect itinerary.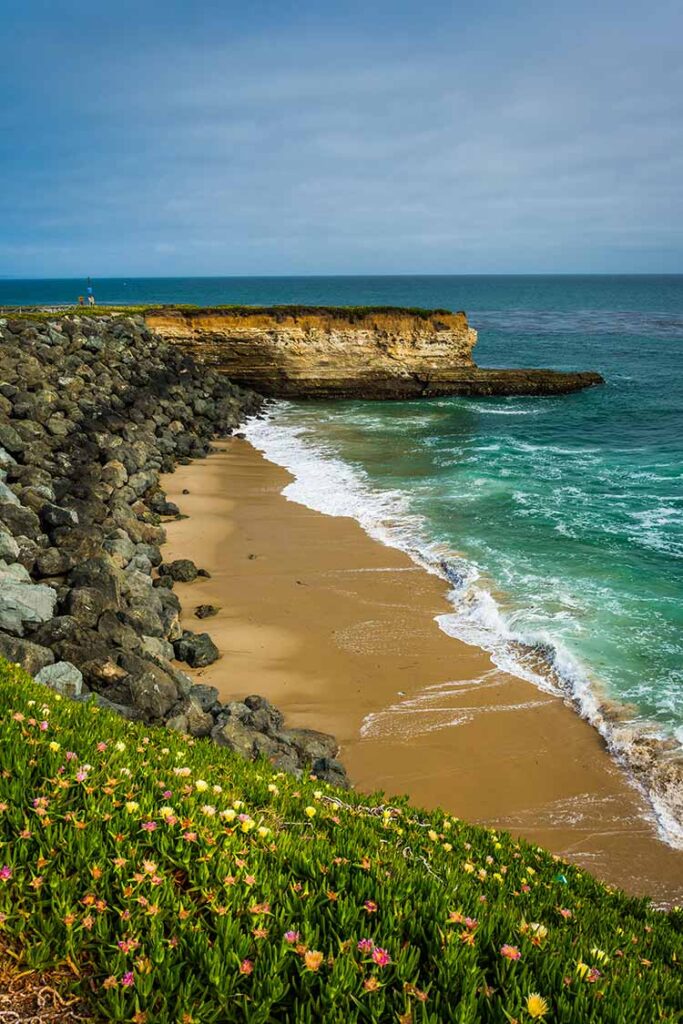 Santa Cruz makes a great weekend getaway because it's only seventy five miles from San Francisco. The beach town has great hikes, a cool food and bar scene and the historic beach boardwalk. And of course, there are the miles and miles and miles of beaches. There are a lot of fun things to do in Santa Cruz and since the town is fairly compact, you can fit a lot in. Check out the following sections for ideas on what to do in Santa Cruz if you; chill, have some active adventures, eat and drink.
Read More: Make Santa Cruz part of a longer road trip down the Pacific Coast Highway drive.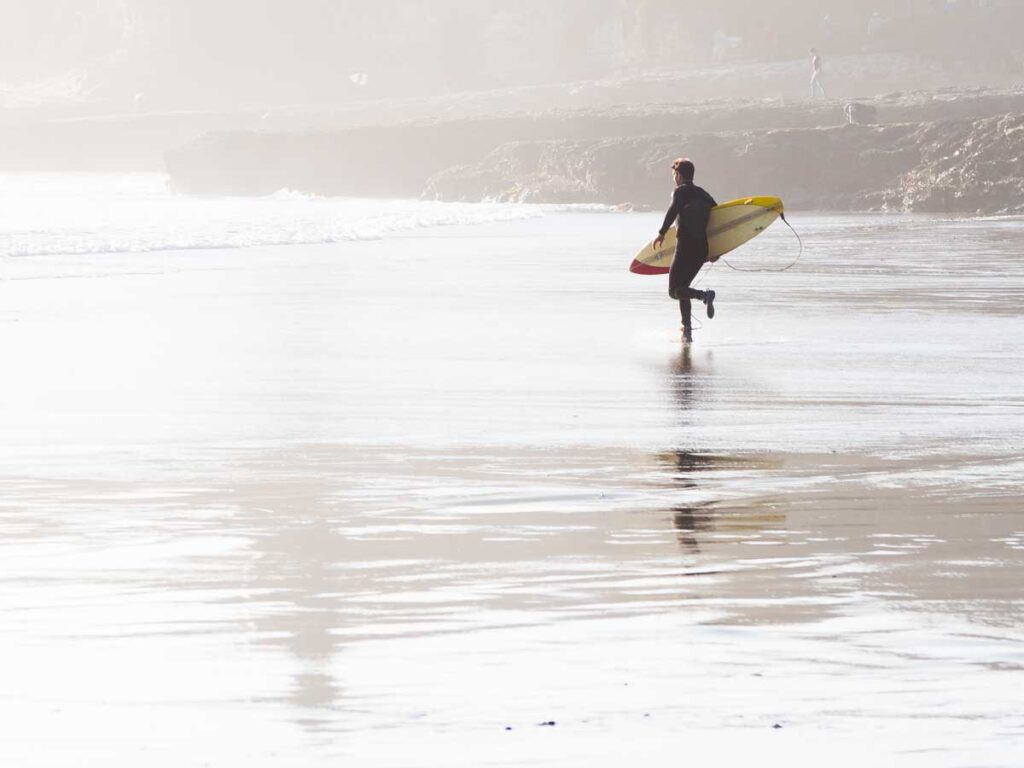 Exploring Santa Cruz's Perfect Beach Culture
Santa Cruz was founded in 1769 by the Spanish explorer Don Gaspar de Portola and was further established with the development of a mission 22 years later. Its early industries included timber, gunpowder, lime and agriculture. Early in the 19th century, Santa Cruz began to establish itself a beach resort town. In 1965, the University of California/Santa Cruz campus was founded bringing a young vibe and hippy culture. Then, the 70's brought an environmental movement that helped to pave the way for the establishment of more state parks and reserves.
This cumulative history has resulted in a cultural mash-up that celebrates great food with a vigorous left-leaning hippie vibe surrounded by protective layer of laid back nature-lovers. It's the perfect recipe for a chill weekend getaway in Santa Cruz and it's what has made the town one of the most hippie places to visit in CA.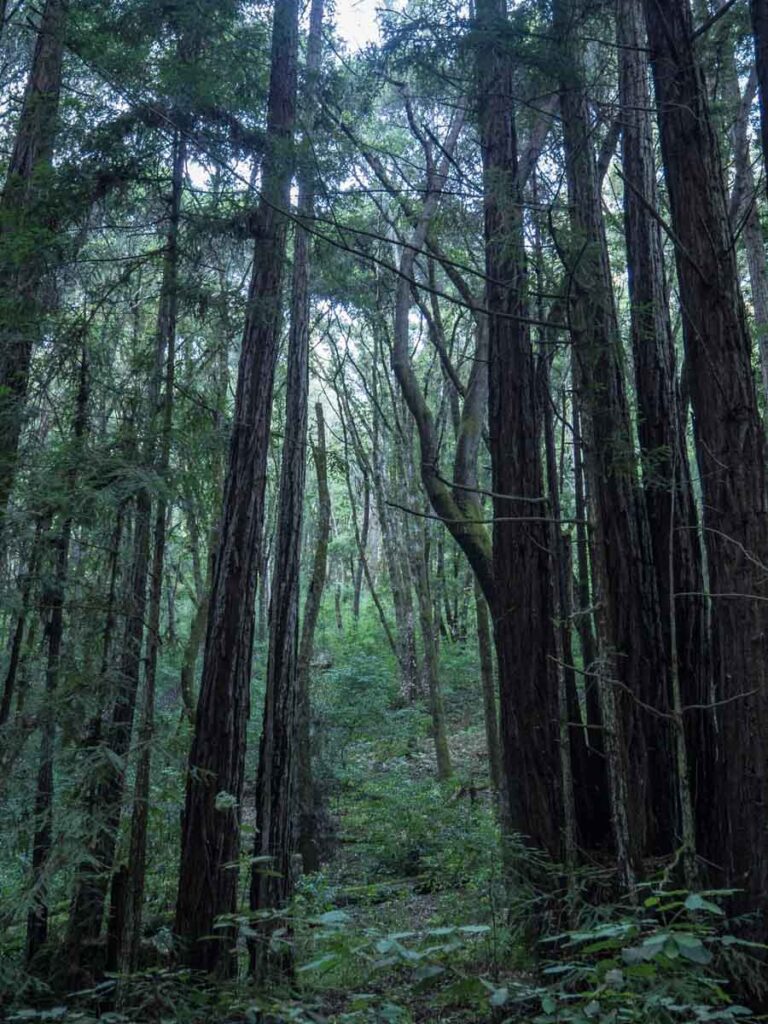 (This article contains affiliate links. This means that if you choose to purchase, I'll make a small commission.)
Read More: Get the full downlow on all CA parks with our complete California State Parks list (with map).
What to do in Santa Cruz: Active Adventure and a Side of Chill
1. Hike in the Nisene Marks State Park Redwoods
Santa Cruz used to be a timber capital for good reason. The nearby hills are stocked with old growth redwood trees. Fortunately some of the larger groves have been preserved in the Nisene Marks State Park. The park boasts 30 miles of hiking trails through the fragrant groves and it's one of the most peaceful places to go in Santa Cruz. You can choose an easy 3 mile hike on the fire road that winds through the groves and past some of the old logging sites. For something a bit more challenging, try the 5.5 mile Medicine Buddha loop. Check the park brochure for more options. If you love the redwoods, then be sure to check out our guide for ALL redwoods parks in CA.
2. Hike in Pogonip Open Space
If you want to hike nearer to (and above) Santa Cruz, check out the Pogonip Open Space Preserve. It's just north of downtown and has 11.5 miles of hiking and biking trails. The terrain features open meadows, coast live oak and peekaboo views of the coastline.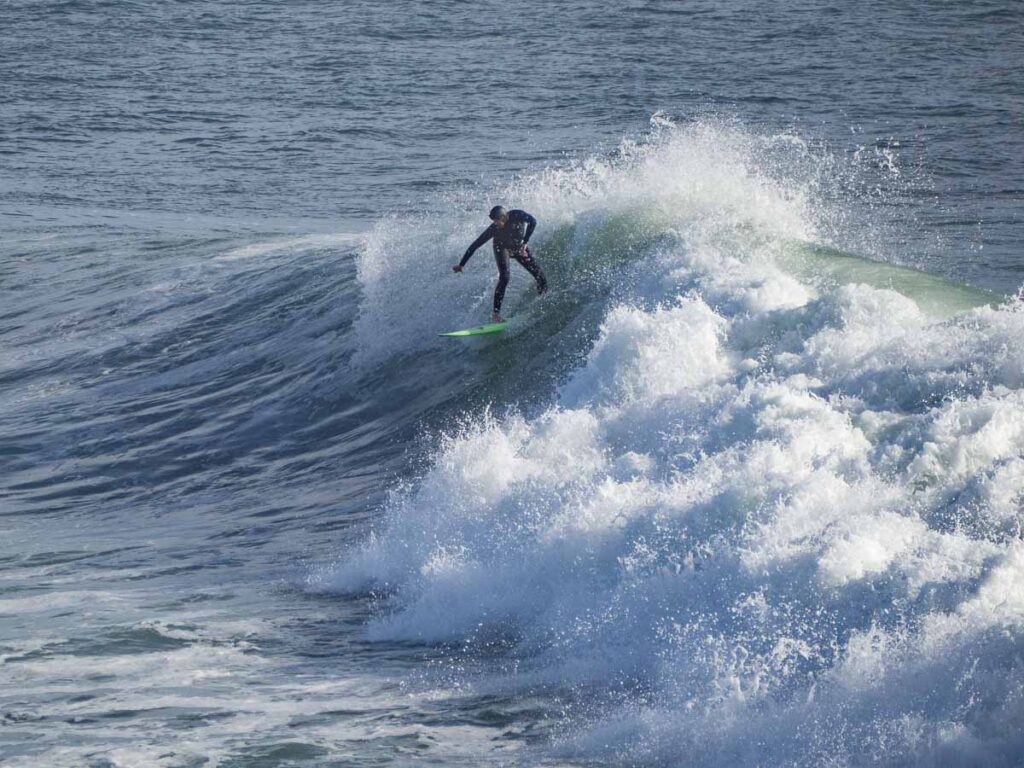 3. Take Surfing Lessons
Santa Cruz is indeed a surf town and there is no better way to go all in than to go all in. The Surf School and Club Ed each offer private and group lessons for all ages. Prices start at $90 for a group lesson and $120/hour for private lessons. I'm not gonna lie, the water is cold in this part of the Pacific ocean. However, going into the ocean is what to in Santa Cruz if you want a quintessential California experience. You can also book some beginner surf lessons and hit the waves yourself.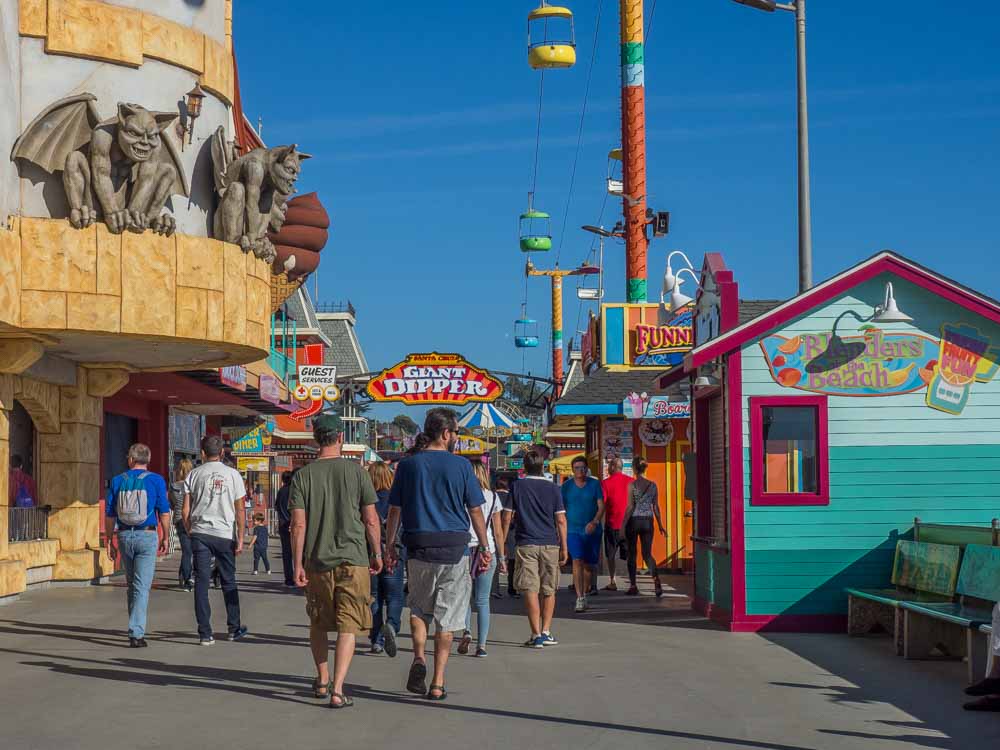 4. Get some Thrills on the Santa Cruz Beach Boardwalk
The boardwalk is an oldey-timey amusement park with arcade games, rides and mysterious fried foods. They have tamer rides like the carousal (my favorite) and bulgy the whale. But they also have thrill rides like the Giant Dipper roller coaster, Double Shot drop ride and the Shockwave.
Their hours vary but they are always open on the weekends, usually 11am-8pm. In the summer, and during school holidays they are open every day, usually from 11am-8pm. Check their schedule before going because sometimes they have shorter hours. Check out their discounts page for ways to score cheaper tickets.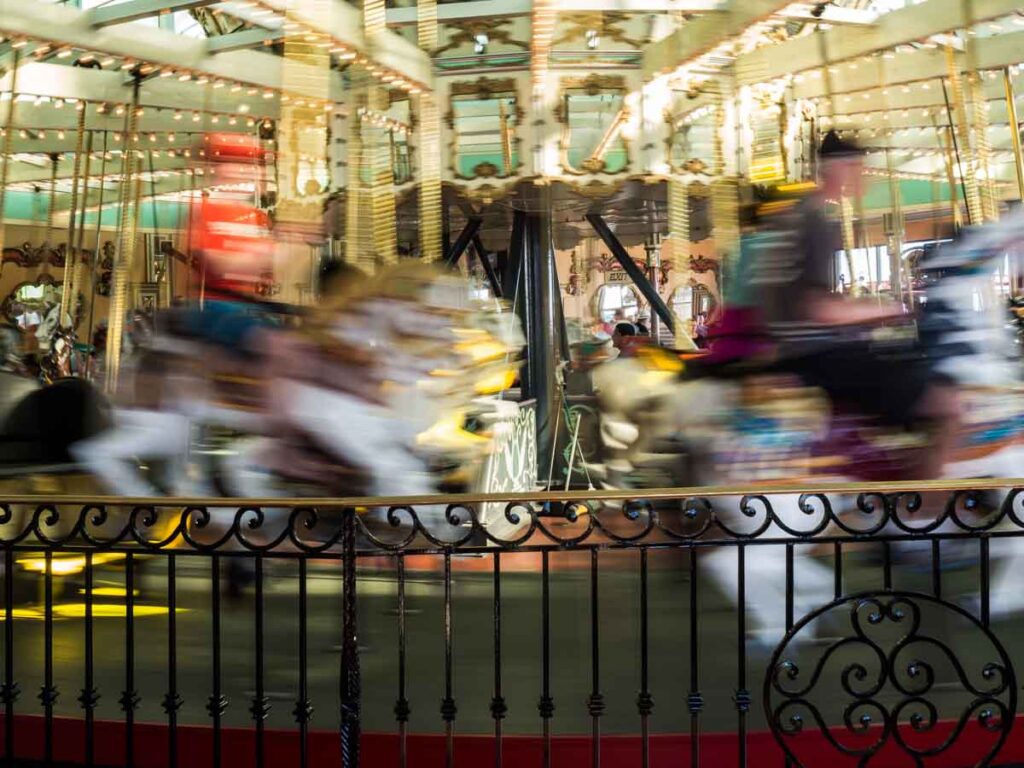 Don't wear yourself out too much, this is a relaxing weekend getaway after all. I've got you covered with these five additional suggestions for what to do in Santa Cruz if you want to keep your heart rate down and your chill factor up.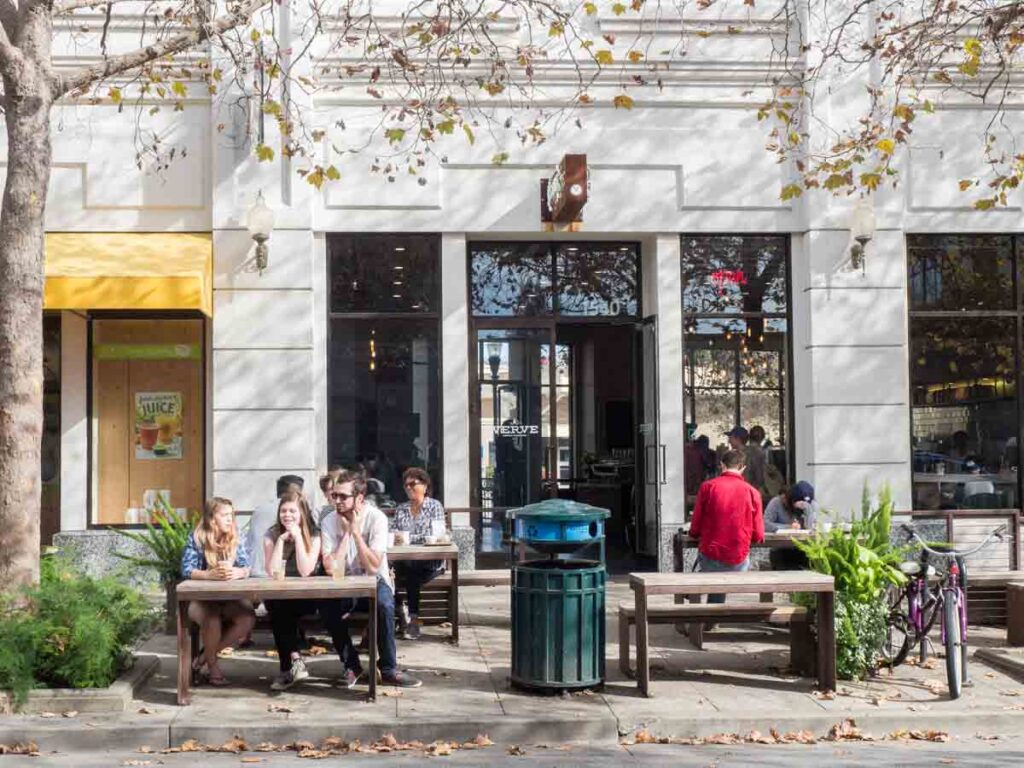 5. Downtown Shopping Stroll
You can kill an afternoon strolling the downtown shopping district. Pacific Avenue offers a wide selection of boutiques, music stores and hippie paraphernalia. The shopping district is the best thing to do in Santa Cruz, especially if you are a shopaholic or a shoe whore. On my most recent visit I counted no fewer than 12 stores selling all manner of shoes, boots, flip flops and crazy socks with goofy sayings.
There is also a generous smattering of music stores, clothing boutiques and an excellent independent bookstore. Bookshop Santa Cruz is right up there with the best of indy bookshops and they have amply stocked staff pics tables and helpful booksellers.
6. Hang out at Main & Cowell Beaches
Main beach is right in front of the Beach Boardwalk and Cowell beach is just north of it. Both are very conveniently located smack in the middle of town and near the concessions of the boardwalk. They are busy beaches with volleyball courts and lots of weekend crowds. Main beach has summer concerts every Friday from 6:30-8:30pm.
7. Watch the Surfers at Mitchell Cove
This isn't a classic strolling beach, but it is dog-friendly and the bluff above is a fabulous spot for watching the surfers.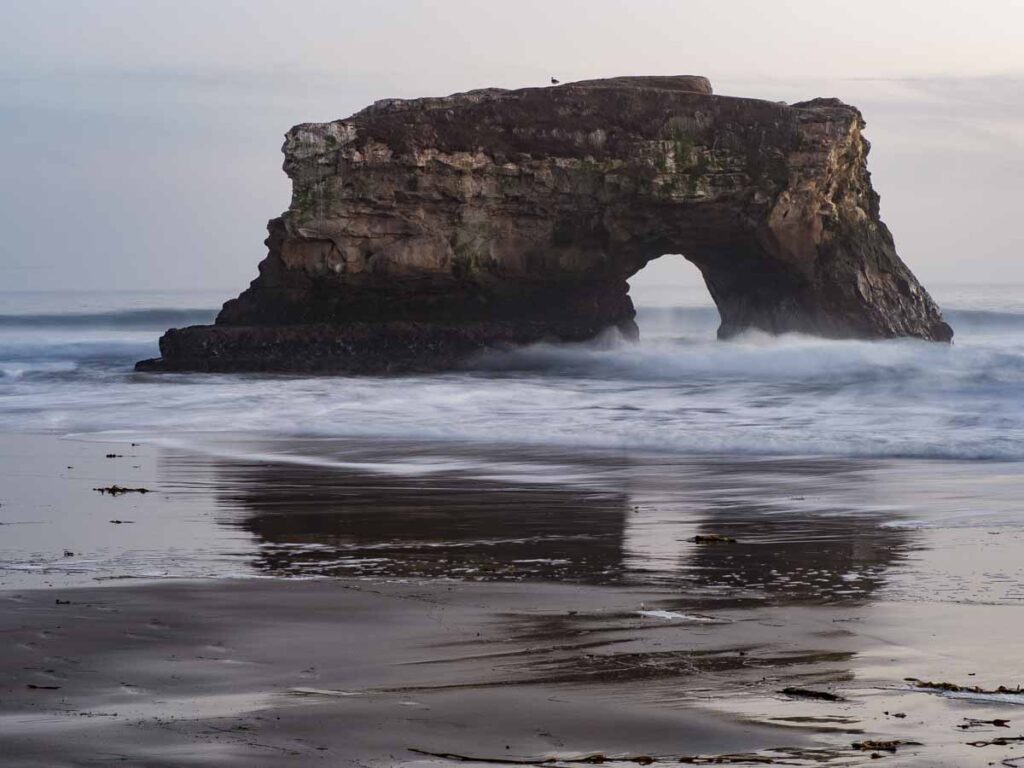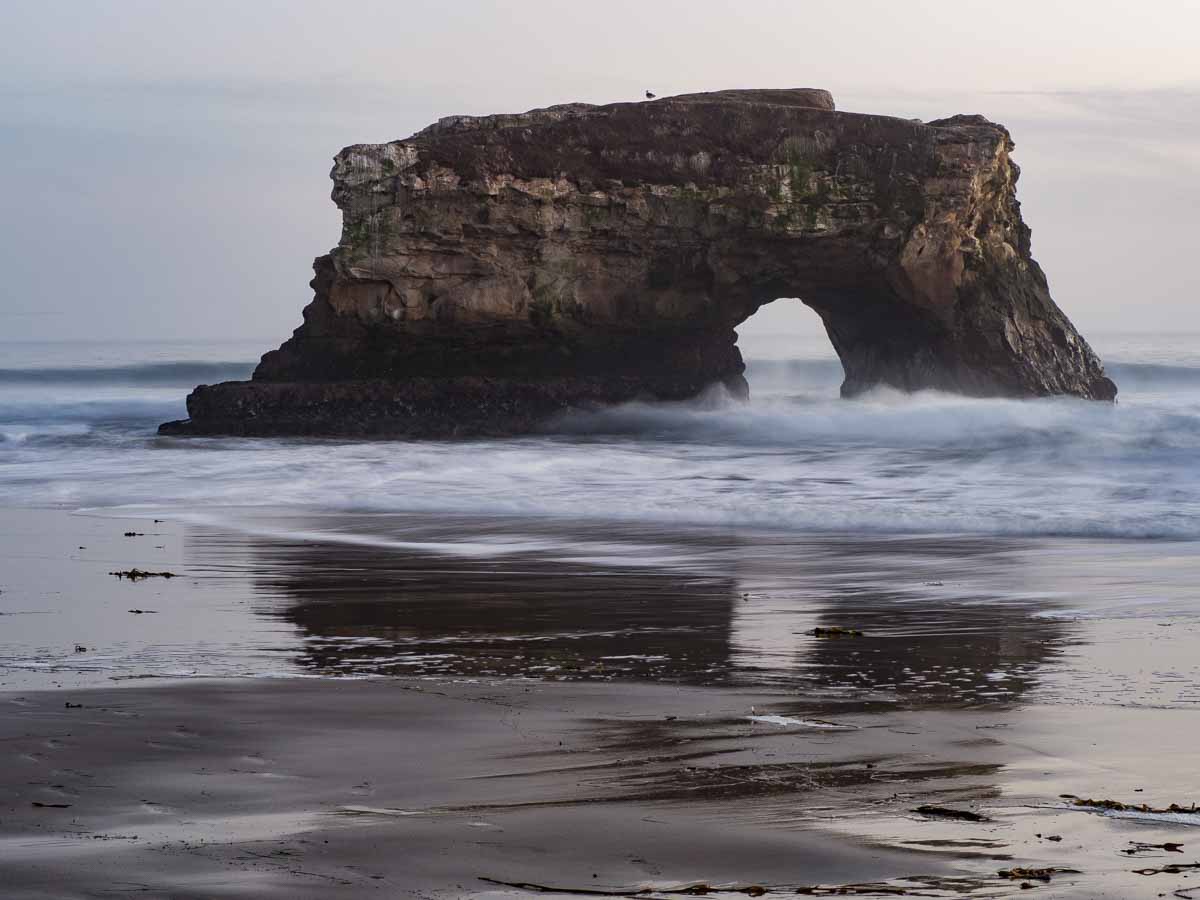 8. Watch the Sunset at Natural Bridges State Beach Park
This beach park has a nice wide beach with fairly gentle water and cool geology. I recommend going later in the day because not only will it be less busy, but the beach gets great sunsets. Pack a picnic lunch or dinner, bring a lounge chair and just chill.
9. Have a Hot Soak and a Massage
After all of that lounging on the beach, you are going to need to relax your muscles with a massage. Check out Well Within Spa. They are located right near the downtown shopping district and offer massages, hot tubs and packages that include both.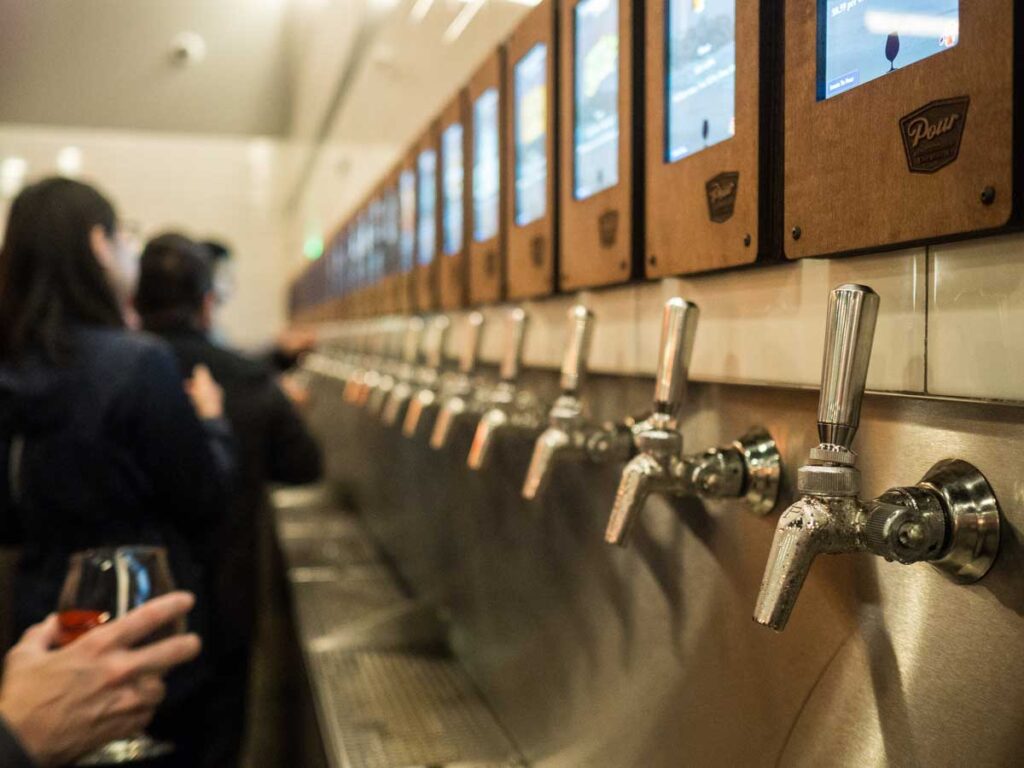 10. Drink Some Local Brews
Santa Cruz proper and the surrounding area are home to sixteen breweries. If you are hanging downtown, check out Pour. They are taproom concept that allows you to pour your own beer. They have a TON of beer options and can pour as much or as little as you like and at the end of the evening, you just pay by the ounce. Then check out Lúpulos. They have 16 taps which change almost daily, along with a menu that includes tacos and grilled cheese.
Where to Eat in Santa Cruz
Our friend George is an expert on the Santa Cruz dining scene and we took his recommendations on our most recent visit.
Breakfast & Brunch
A truly chill weekend in Santa Cruz wouldn't be complete without brunch. For this, we took George's recommendation and went to Walnut Ave Cafe. I stuffed myself with a gigantic egg scramble with vegetables and a whole bagel.
George and I also recommend Zachary's. While there I opted for a slightly smaller egg scramble but still managed to fill myself up.
For other breakfast options, George also recommends the Silver Spur and The Batter.
Lunch
New Leaf Market is a great stop if you are planning to go to the beach. They are a small community market and they have a good selection of prepared foods, sandwiches, cheese and bread to stock for a picnic.
George also recommends Cafe Brazil and the Harbor Cafe.
Dinner
George also likes a lot of restaurants that aren't downtown. He recommends: Lillians, Tramonti, Avanti and Hindquarters Bar & Grill. We chose the latter, and discovered that it's an old school steak and martini joint. It was hopping on our Saturday night and we enjoyed our meal on their covered patio.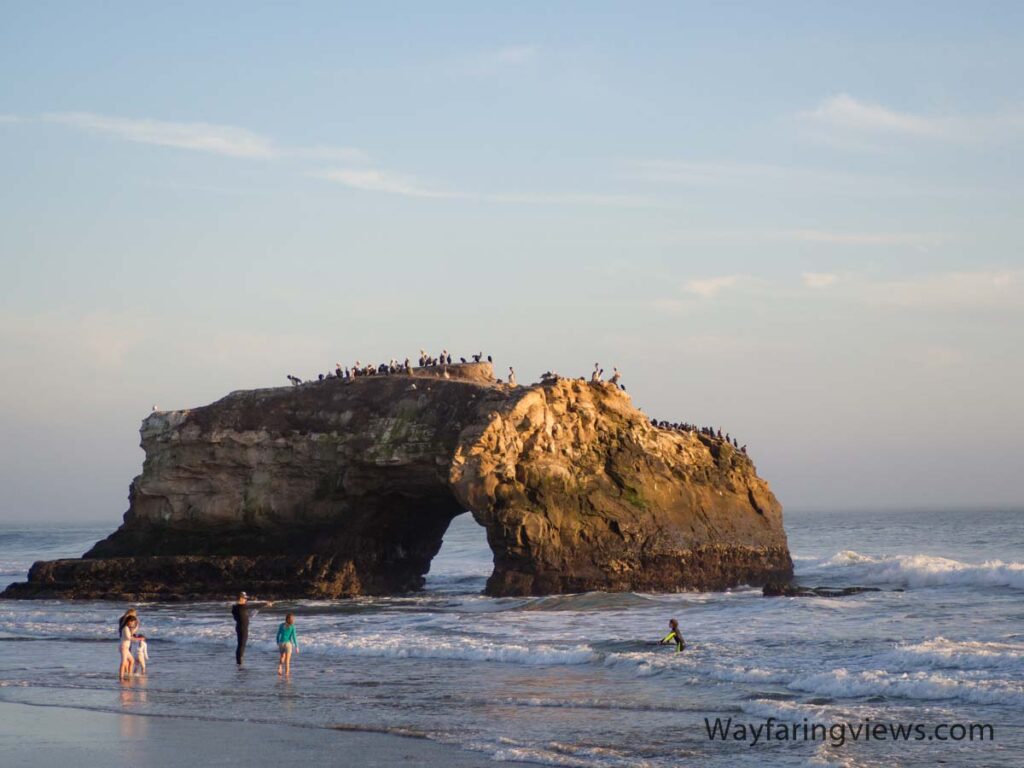 Where to Stay in Santa Cruz
Start by checking out this list of awesome tree houses in Santa Cruz. The list features a curated list of 13 cozy cabins, tree house platforms, riverside homes and yurts. Then move on to this list of amazing beach house rentals in Santa Cruz, Aptos and Capitola.
Cute & Close B&B: We chose to stay at the Rio Vista Suites. It's a nice inn with cozy rooms, a great outdoor deck and fireplaces. They also offer breakfast but I actually recommend that you save your appetite for the brunch spots mentioned above. Get reviews and book at Booking.com.
High End & Hip: The Hotel Paradox has a modern aesthetic with a cool pool scene, great downtown location and warm cookies and wine in the evenings. Check reviews or book at Booking.com.
Beachside Basics: Beach Street Inn & Suites offer nice but not fancy rooms and suites that are located just across the street from the beach. They have a pool area, picnic area and coffee shop. Check reviews or book at Booking.com.
You can take these suggestions for what to do in Santa Cruz as is or you can amp it up with harder hikes and more water sports. Alternatively, you can further chill it down with afternoon tea and a massage. Either way, enjoy your Santa Cruz weekend getaway and happy trails.
More Weekend Getaways in California
Share what to see in Santa Cruz with your friends and pin this post!