San Francisco has a remarkable variety of cool walks packed into its 49 square miles. From historic strolls, to wild canyons, urban flaneuring, and epic ocean views; these 10 best walks in San Francisco will help you explore the whole city, with a variety of distances. So whether you are up for huffing up a hill, or simply wanting to take a stroll, we've got you covered.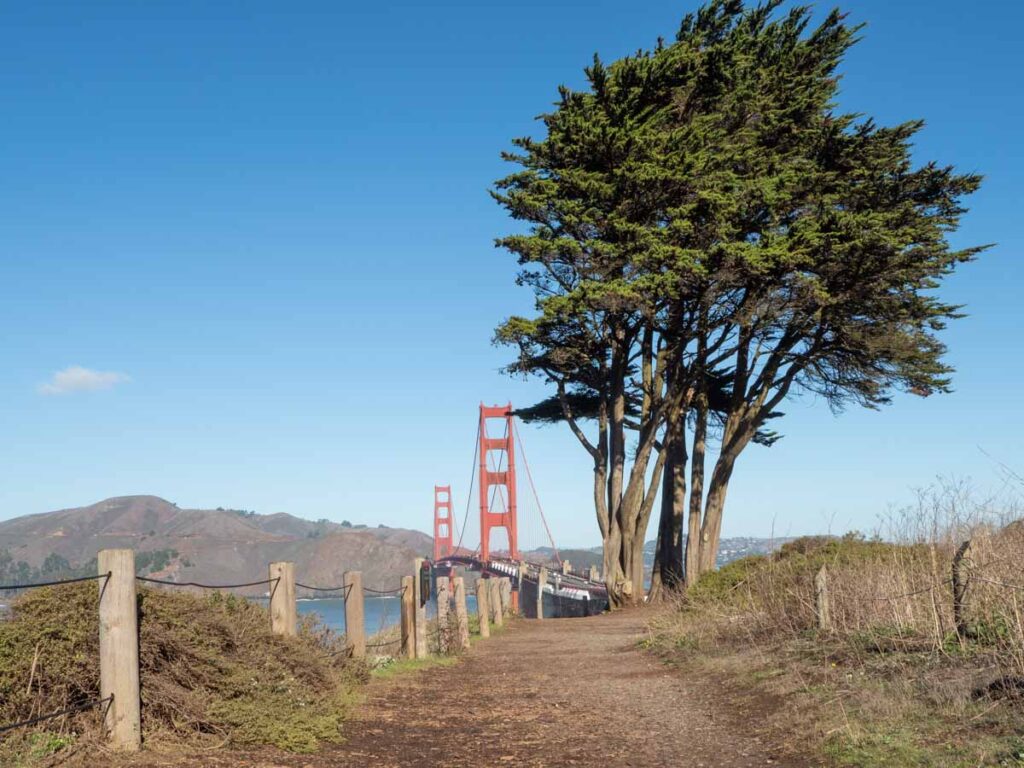 (This article contains affiliate links. This means that if you choose to purchase, I'll make a small commission.)
10 Best Walks in San Francisco
On this list, we have our favorites…but we'd like to help you figure out your own fave walking route. These San Francisco walks range from 1.8 miles up to 17 miles, and we've ordered them according to distance. Determine how much time you have and select a great walk that will suit your schedule.
A few tips for walking around San Francisco:
Always, always bring layers.
Check the weather in advance, in case Karl the Fog decides to move in.
All of these walks are accessible using public transportation.
If you do choose to drive, don't leave valuables in your car.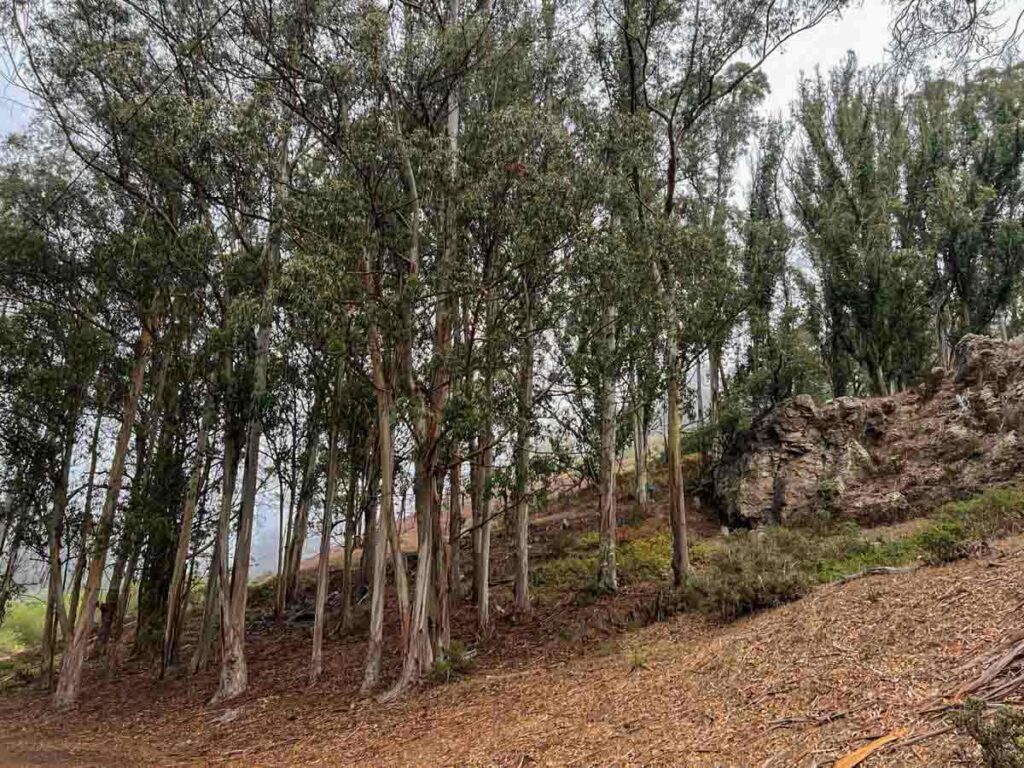 1. Glen Canyon Park Loop
1.8 mile loop starting and ending at the George Christopher or Glen Park playgrounds.
Glen Canyon is one of the wildest patches of green in all of San Francisco. It feels a bit like the Sierra Nevada mountains right in the city. There's a tangle of trees, cool rock formations, a creek and resident coyotes. The loop isn't long, but it's a great SF walk if you are short on time but want to commune with Mother Nature.
If you start from the Glan Canyon park playground, there's easy access from the Glen Park Bart. And if you want to extend the walk, you can attach it to the Mount Sutro/Twin Peaks walk noted below.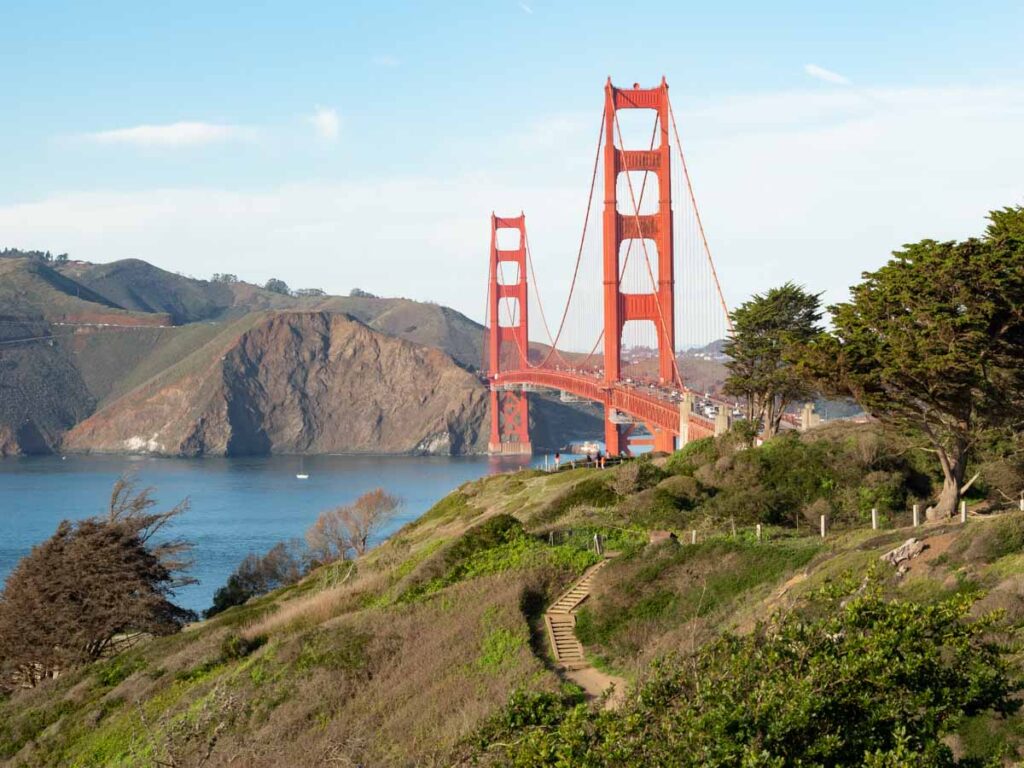 2. Batteries to Bluffs Trail
2.3 miles loop from Baker Beach to the Golden Gate Bridge (or the reverse).
This hike sits squarely in the Presidio, which is one of 12 National Park sites near SF. The trailheads for this hike are at either Baker Beach (to the south) or at the Langdon parking lot (to the north). The "official" version follows the blufftop from Baker Beach to the old gun batteries near the Langdon lot. This is one the best Presidio hikes for epic views of the Golden Gate Bridge, so try to go on a clear day. We recommend taking the detour down to Marshall Beach. It's the loveliest beach in SF and it's a nice spot for an extended beach stroll before you head back up the bluff.
We also recommend adding onto the hike by continuing past the Langdon lot to the southern base of the bridge. It will add another mile or so and will allow you to crawl around Batteries Boutelle and Marcus Miller, while also getting great views of Angel Island, Alcatraz and the bay from the east side of the bridge.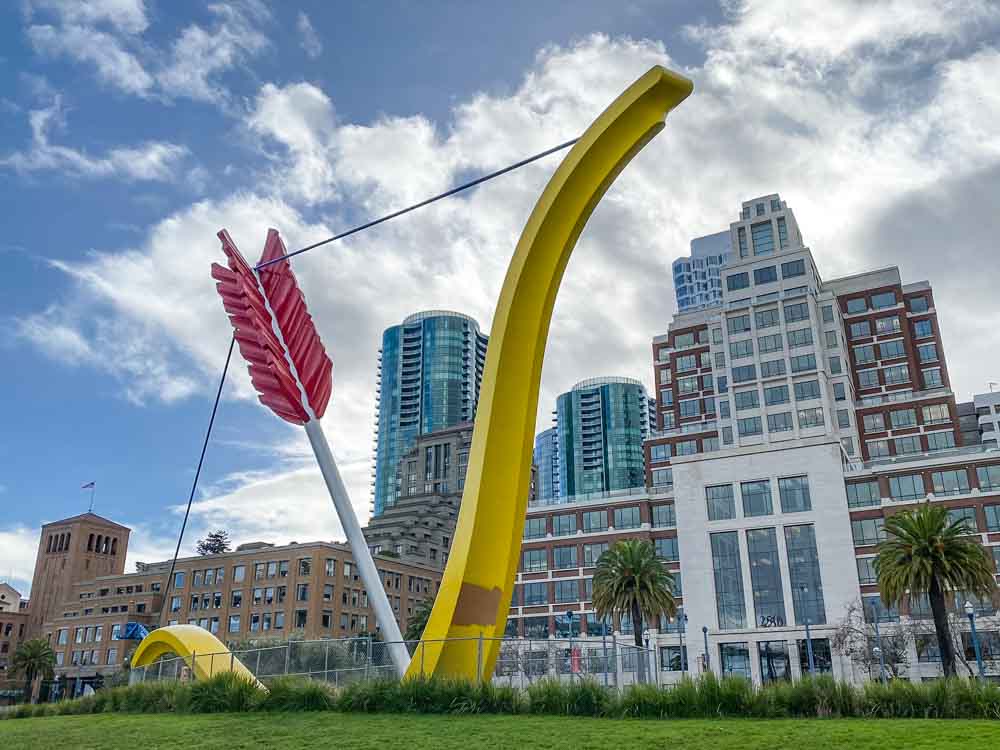 3. The Embarcadero
2.9 miles from the 4th & King Caltrain station to Pier 39.
What is now the Embarcadero used to be an unsightly elevated freeway. After the Loma Prieta earthquake, the freeway was torn down and this lovely boulevard was created. The Embarcadero is one of the best walks in San Francisco for a slow stroll. You can start and end anywhere, but I like to start at the Caltrain station and follow the whole thing around to Pier 39.
You can make a day of it by stopping for coffee at Red's Java House, lunch at the Ferry Building, science experiments at the Exploratorium or adult bevvys at The Waterfront. Alternatively, you can extend the walk an additional three miles and continue along the waterfront to Crissy Field.
(While I've included maps for some of these SF walks, the Embarcadero doesn't need one. Just keep the water to your right and you're good to go.)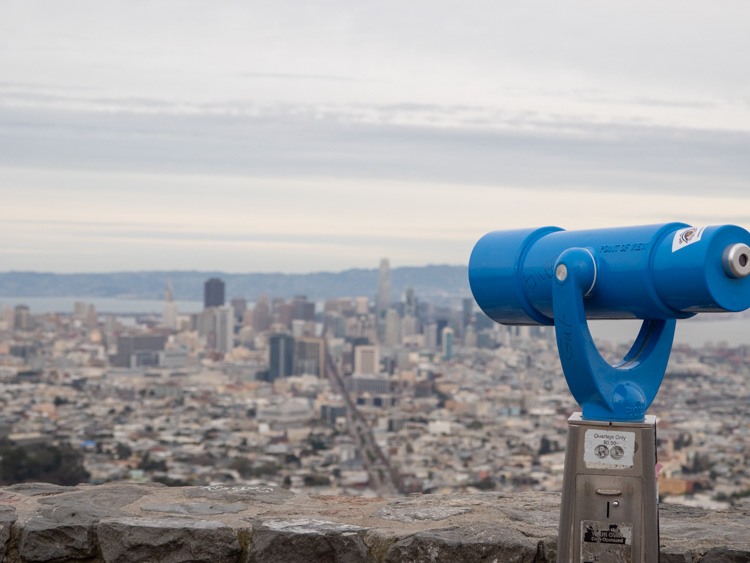 4. Mount Sutro to Twin Peaks
3.8 miles starting and ending at 17th Street & Stanyon.
This hilly San Francisco hike will allow you to double dip two of the best views in the city. So, it behooves you to do it on a clear day. The loop connects the Sutro Tower trail and the Twin Peaks Connector trail. It tops out at both Sutro Tower and Twin Peaks, for a total elevation gain of 856 feet. The terrain includes a mix of sidewalk, dirt path and eucalyptus forest.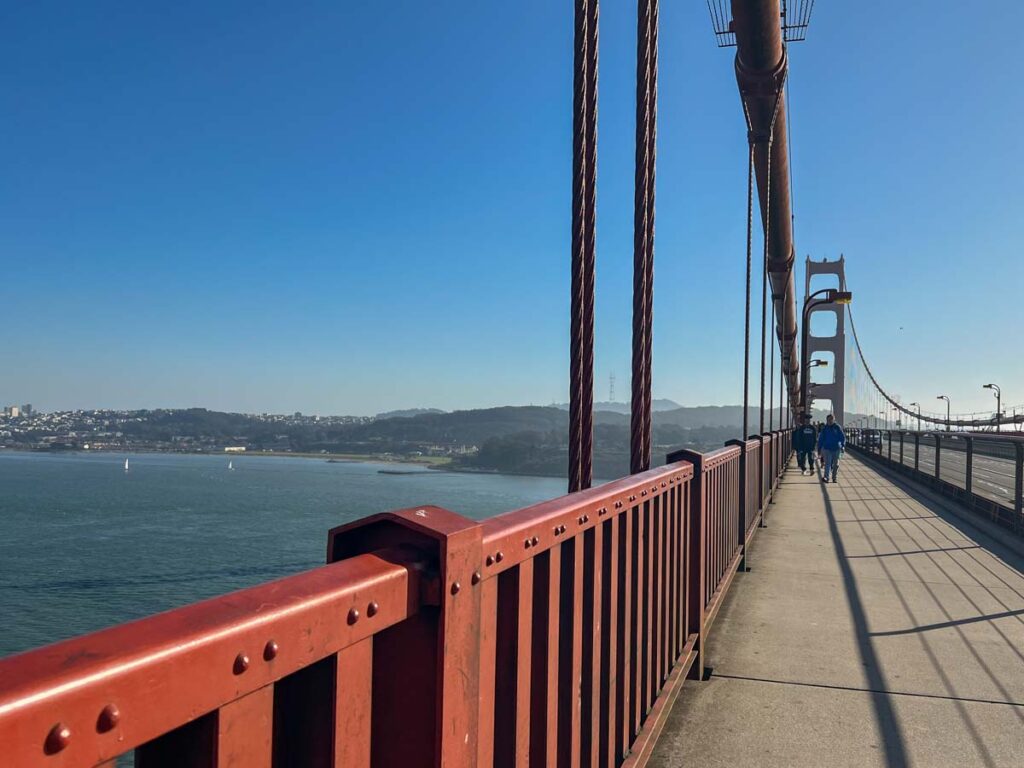 5. The Golden Gate Bridge (2 Ways)
4 mile out and back from either end of the bridge.
4.5 mile one way from the south end of the bridge to Sausalito.
The Golden Gate bridge is SF's most iconic landmark…and also one of its most popular walking spots. It's all about the views and on a clear day, you can see Angel Island, Alcatraz Island, SF's Marina district and even the Bay Bridge. Although doing it in the fog also offers cool photography opportunities. And while doing the bridge is fun as an out and back, you can also walk one-way into Sausalito, and then take the ferry back to downtown SF.
We have a whole guide on how to walk the bridge which features details for walking extensions. If you choose the Sausalito option, be sure to go under the bridge and use Conzelman road to East road. Google will map you to Alexander road, but it doesn't have a sidewalk and it's not a safe walking route.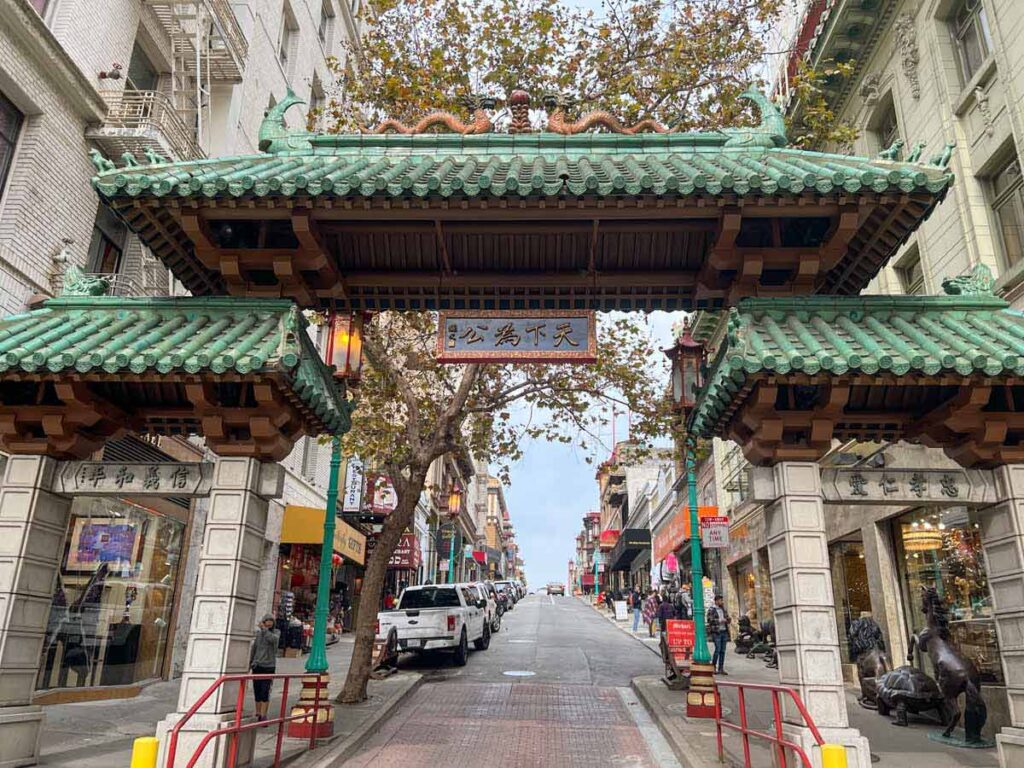 6. The Barbary Coast Trail
4.3 miles from The old US Mint to Ghirardelli Square.
When gold was discovered in California, SF was quickly transformed from a remote outpost into a fast-growing city of 10,000. Mind you, most of those folks weren't considered upright citizens by today's standards. The wealth from the Gold Rush brought in miners, sailors and thugs– and the businesses that served them, which was primarily grog houses, music halls, brothels and opium dens.
These business establishments extended along Pacific street and bled up and down the city's hills. The area became known as the Barbary Coast and it comprised what is now parts of Union Square, Jackson Square, North Beach and Chinatown. The Barbary Coast Trail transits this area of the city, with historical markers noting one of San Francisco's most notorious periods.
Use our Barbary Coast guide for key stops and historical context.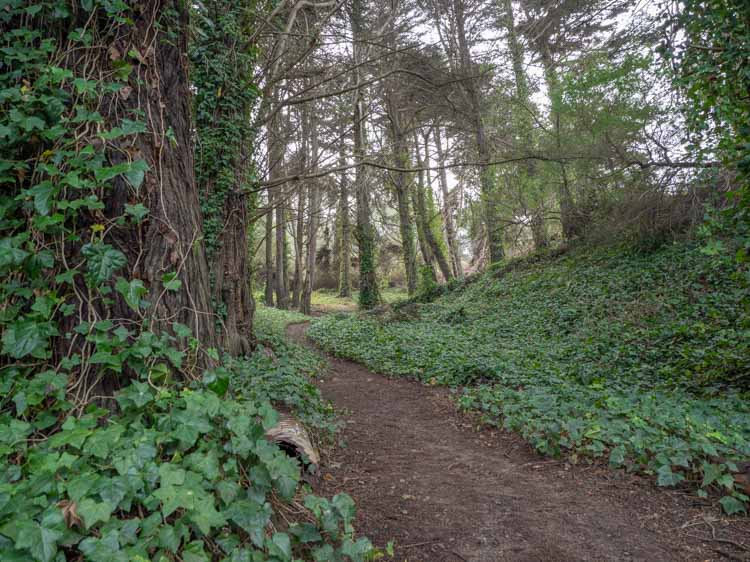 7. Lands End Trail
4.5 mile loop starting and ending near the Palace of Fine Arts (or Sutro Baths).
Lands End is special because it features a mix of both natural beauty and historic interest, all within easy reach. The basic loop trail is 3 miles, which you could easily cover in an hour. However, we recommend taking detours for scenic lookouts and memorials. If you do all of the stops that we recommend, you'll cover ~4.5 miles over 2.5-3 hours. This is a loop trail so you can start and end at nearly any point on the hike.
Use our Lands End trail guide for advice on key stops and parking tips.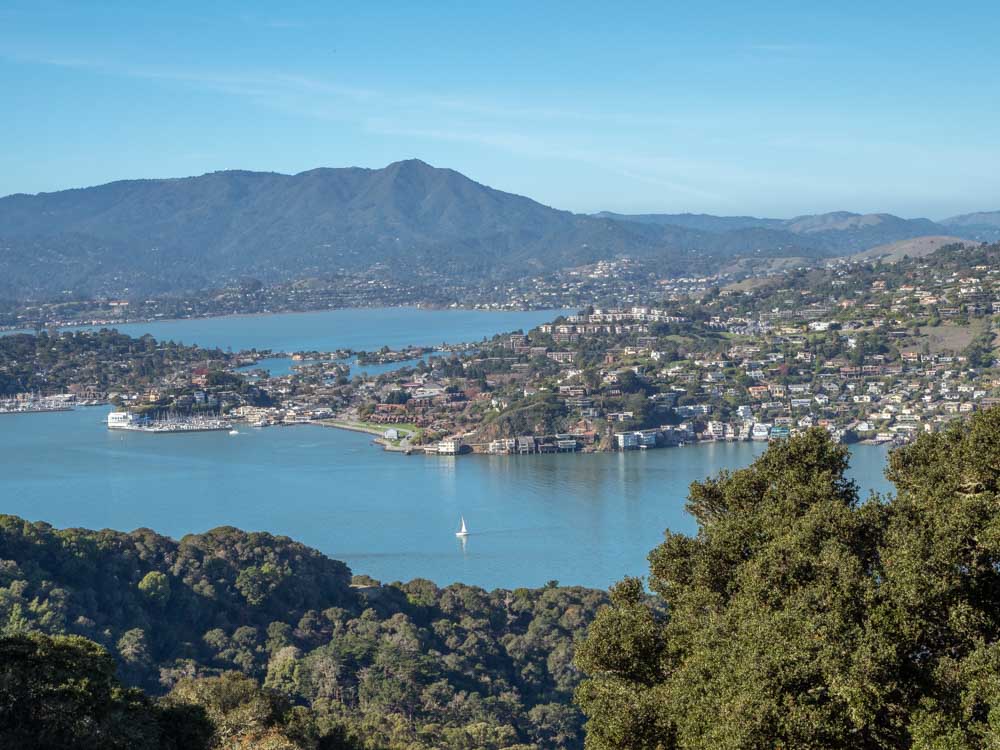 8. Angel Island State Park (2 Ways)
5.5 mile perimeter road loop
4.5 mile North Ridge and Sunset trail loop. Both start and end at the harbor.
There are twelve miles of hiking trails on Angel Island and all of them will give you a great mix of quiet forest, killer views and/or history. You can prioritize history by walking the full perimeter road. It passes the old Immigration station, Fort McDowell, Fort Reynolds and old gun batteries.
Alternatively, you can do part of the perimeter trail, but after the Immigration Station, take the fire road up to the North Ridge trail. This hike hits some of the historic sites, but it's also optimized for bay and bridge views.
If you are just keen to hike and aren't as interested in the historic sites, the ranger suggests going up using the North Ridge Trail and coming down using the Sunset trail. That way, you'll get some nice peaceful forest and deer on the way up and the return will be open chaparral with killer views of SF and Tiburon. Both of the ridge hikes are approximately 4.5 miles.
We have a whole guide on Angel Island State Park with info on ferry logistics and historical context.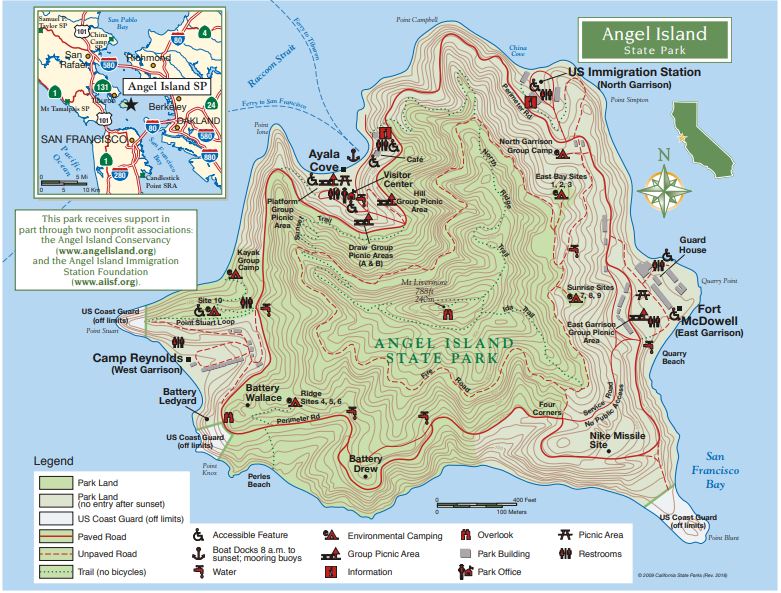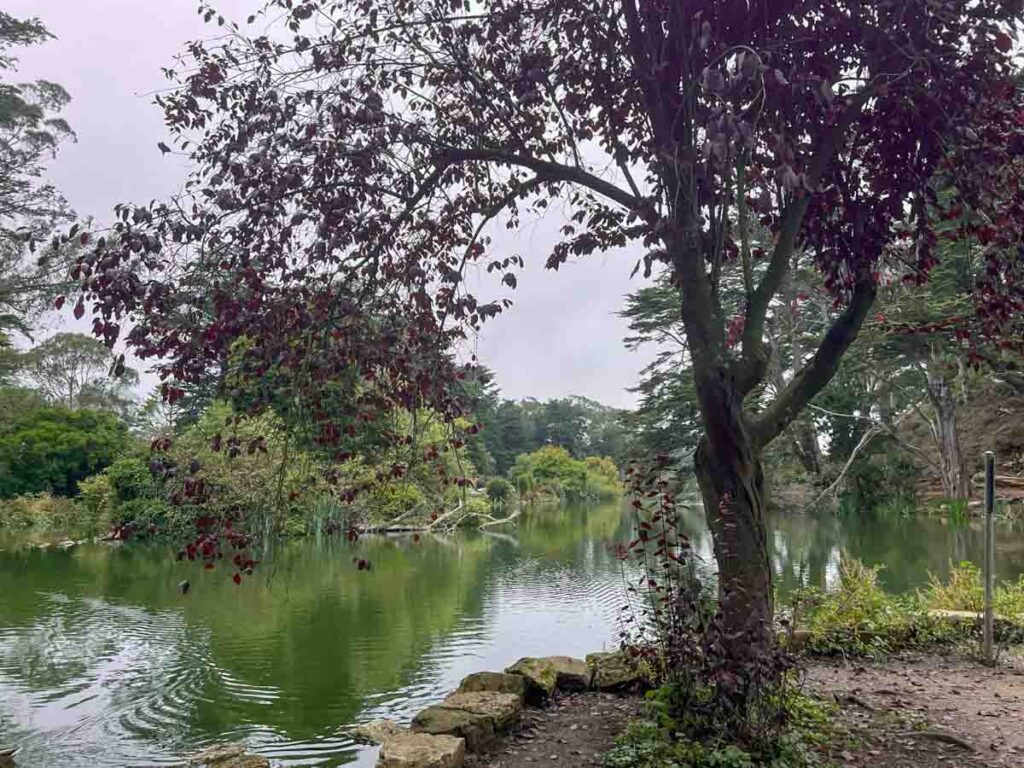 9. Golden Gate Park Loop
6.3 miles starting and ending near MLK Drive and 9th Ave.
At over 1,000 acres, Golden Gate Park covers 486 square blocks of prime San Francisco real estate. The whole park is crisscrossed with both paved and dirt hiking trails. So, you can just wander at will. But we like the park loop trail because it's a flat, but longer San Francisco walk, covering some of the park's key highlights.
Those highlights included: the botanical garden, Stowe Lake, Sprekles Lake, the bison paddock, the windmills, and (if you have energy) a detour to the Japanese Tea Garden.
Saturdays get pretty busy, but you can normally find parking along Martin Luther King drive.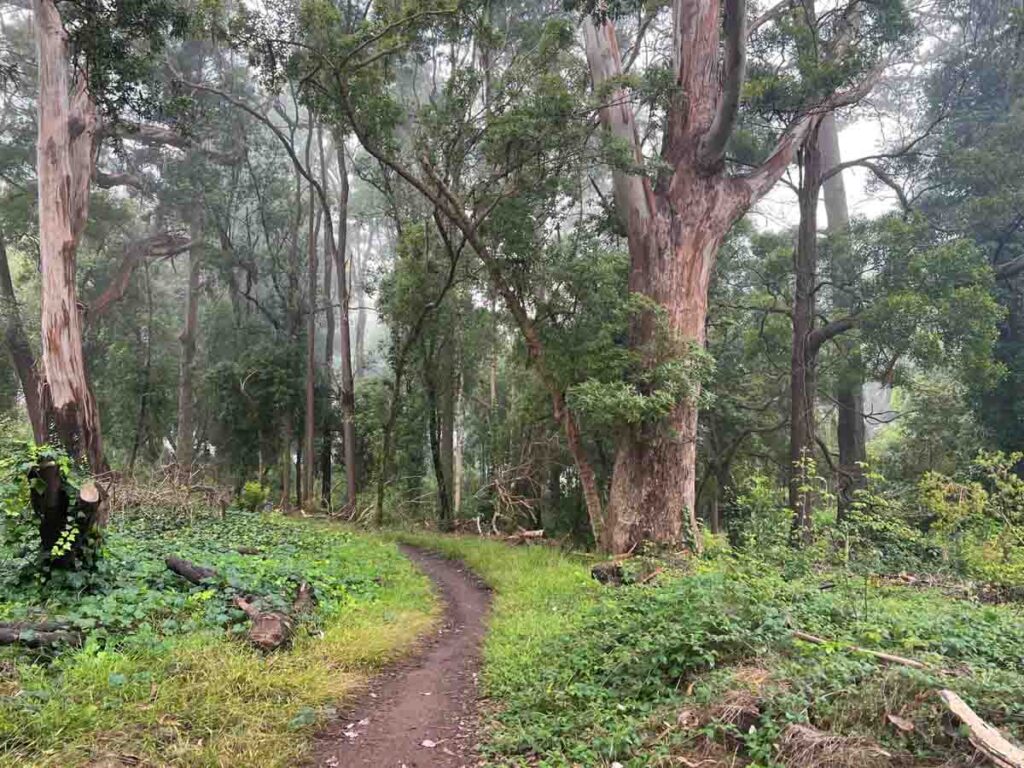 10. The Crosstown Trail
17 miles from Candlestick Point (in the SE) to Sutro Baths (in the NW), or the reverse.
San Francisco's Crosstown Trail is an epic 17 mile walk that explores the whole city, from the southeast to the northwest corners. It includes some great views and transits some some pretty wild parks, making it one of best walks in San Francisco for sheer variety. This SF walk is way off the tourist trail and it's great for someone who wants to mix it up with some cool neighborhoods and lovely nature.
Our guide to San Francisco's Crosstown Trail will introduce you to the 17 mile walk, and give you three ways to tackle it. We've got advice for how you can break it into smaller sections, public transportation information and our favorite stops.
You'll need a map for this one as it isn't well signposted. The organizers have produced a a paper map, which sounds old school, but it's useful for understanding where you are in context with the rest of the city. They also have guided instructions on the Outer Spatial app and turn by turn written instructions on the website. Or you can use the All Trails guide.
4 Cool Walking + Foodie Tours in SF
Pair some walking with some noshing with these fun walking and eating tours.
Explore More of San Francisco
Shares these great walks in San Francisco with your friends: