There's so much to see in San Francisco. Even if you get your travel inspiration and tips from websites like California Crossings, it's also helpful to have a San Francisco guidebook, but you need the right guidebook.
This curated list ranges from general San Francisco guidebooks, to pretty neighborhood guides, inspiration for historical walking tours, a surprising atlas and insights into the quirky corners of the city.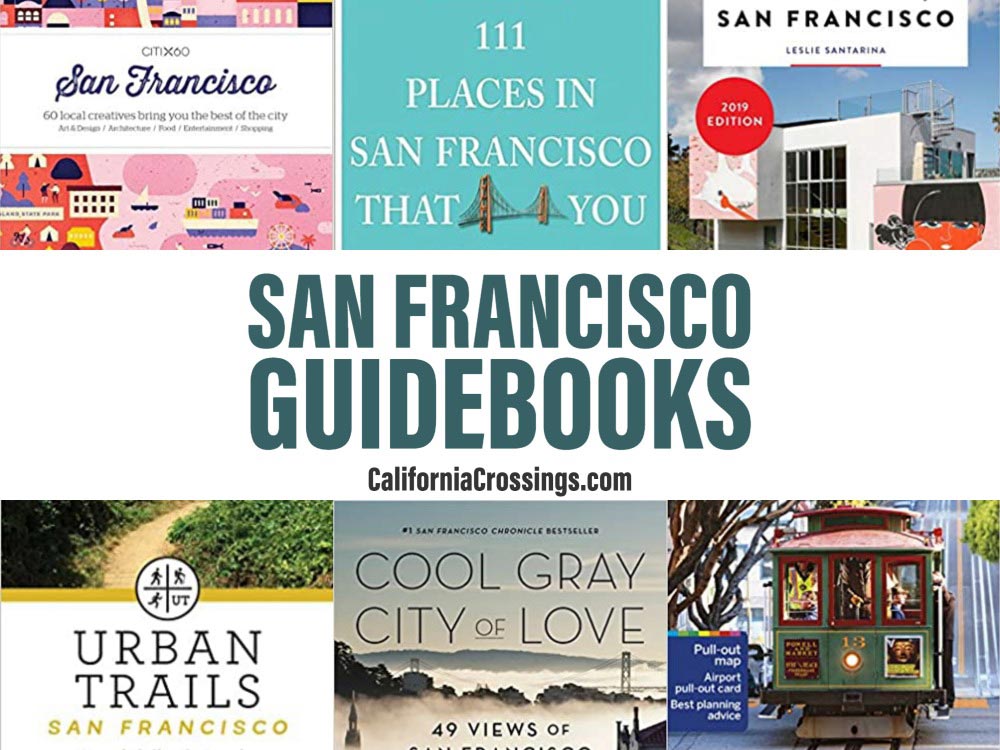 I'm a recovering bookseller and an unrepentant book nerd, so you can trust me to give you solid recommendations on the best guidebooks for San Francisco. Even though we write our own guides here at California Crossings, I still sometimes use physical guidebooks myself for helping me figure out logistics and find cool things to do.
(This article contains affiliate links. This means that if you choose to purchase, I'll make a small commission.)
Your Top 10 San Francisco Guidebooks
And if you like cooking food as much as eating out, check out our guide for these tasty California Cookbooks.
More San Francisco Travel Guide Resources
Hey, we've got some pretty useful information about San Francisco as well. So, in addition to grabbing a couple of the San Francisco guidebooks listed above, be sure to check out our articles.
Share these San Francisco guidebook ideas with your friends on Pinterest: