San Francisco is a literary city. Mark Twain honed his writing chops in SF, as did Jack London. Authors have always found a home here and contemporary residents include Michael Chabon, Dave Eggers, Isabelle Allende and Daniel Handler. SF's multicultural history and moody fog also make it a great setting for fiction. So, there's no shortage of novels about San Francisco. This curated list of 40 books span genre and time periods to provide a compelling picture of San Francisco.
There are many books set in San Francisco and this is not an exhaustive list. But I've worked to curate set of diverse and interesting reads for you. You can trust me to recommend a good book because not only do I live in the San Francisco Bay Area, I'm also a recovering bookseller and used to work in a nearby bookstore. I love nothing more than laying a delightful read into someone's hands. These fiction books span across genres from lit fic to speculative fiction and fantasy, mysteries, romance and historical fiction.
So, pull up Goodreads or get ready with your Amazon account, because there are some great books about San Francisco here and you'll want to load up your TBR list.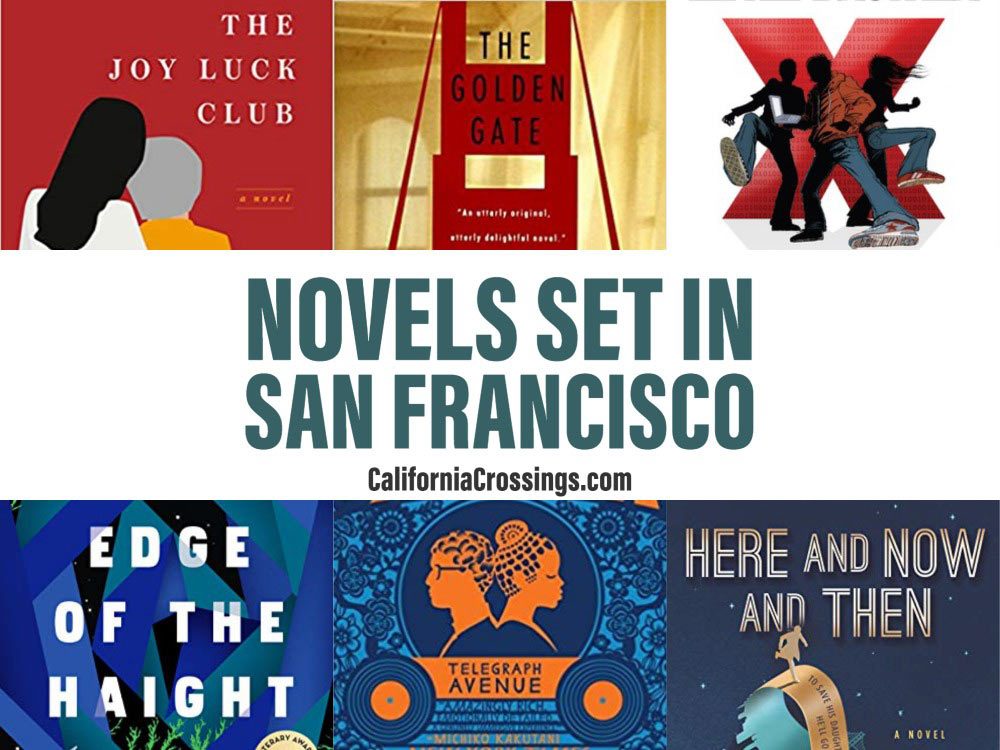 (This article contains affiliate links. This means that if you choose to purchase, I'll make a small commission.)
I encourage you to do a full scroll because you may find a surprise pick. But, you can also use this table of content to jump to your favorite genre:
Literary Fiction Novels Set in San Francisco
Historical Novels About San Francisco
Speculative Fiction, Sci-Fi and Fantasy Books Set in San Francisco
Mysteries, Noir and Detective Books Set in SF
San Francisco Romance Novels
READ MORE: If you are planning to visit soon, be sure to check out our list of 10 cool SF guidebooks. These books go way beyond the obvious touristy things to recommend cool urban hikes, foodie spots, self-guided historical walking tours and cultural maps. If you like cooking, then be sure to check out for list of 13 tasty CA cookbooks, which features recipes from local bloggers and restauranteurs.
Plan Your Trip to SF
Save time planning your trip to SF with these insanely useful links:
Share these novels set in San Francisco with your friends on Pinterest: