Convict Lake, California is inarguably one of the loveliest lakes in California. It sits in the Inyo National Forest, tucked up against some of the largest and craggiest mountains in the western United States. And yet, the lake is remarkably accessible, making it a popular stop for Highway 395 road trippers, hikers and campers. This guide for Convict Lake is designed to inspire you to visit and then tells you everything you need to know to have a great time.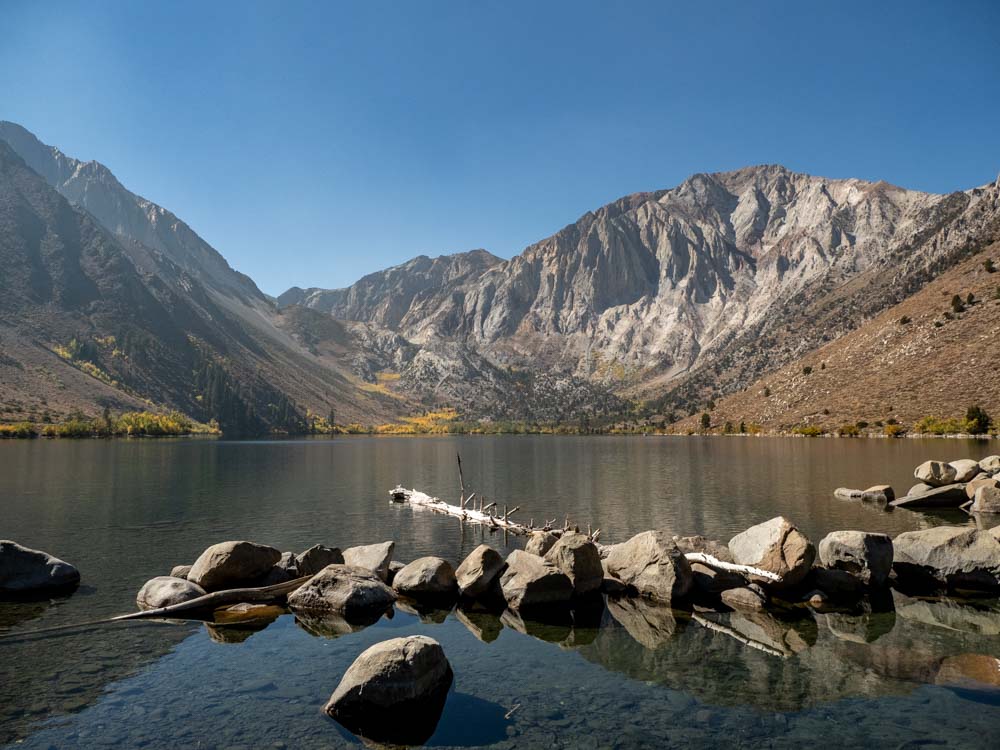 Why Visit Convict Lake, California?
We recommend that you definitely include Convict Lake on any scenic Highway 395 road trip. It has all the charms of any Sierra Nevada alpine lake with hiking, fishing, camping and cool water for swimming. But it also has the added benefit of being completely accessible. So many of the Sierra's lovely alpine lakes are only accessible via a narrow winding roads and/or from a long wilderness hike. But Convict Lake is ridiculously easy to get to. It's located just three miles east of Highway 395, roughly halfway between June Lake and Bishop.
The landscape looks pretty dry as you roll in, but then the aspen trees begin to appear, fed by the lake's outlet. As you approach the lake itself, it's charms are fully revealed as a perfect little oval, ringed by trees and presided over by the 11,800 foot high Laurel Mountain.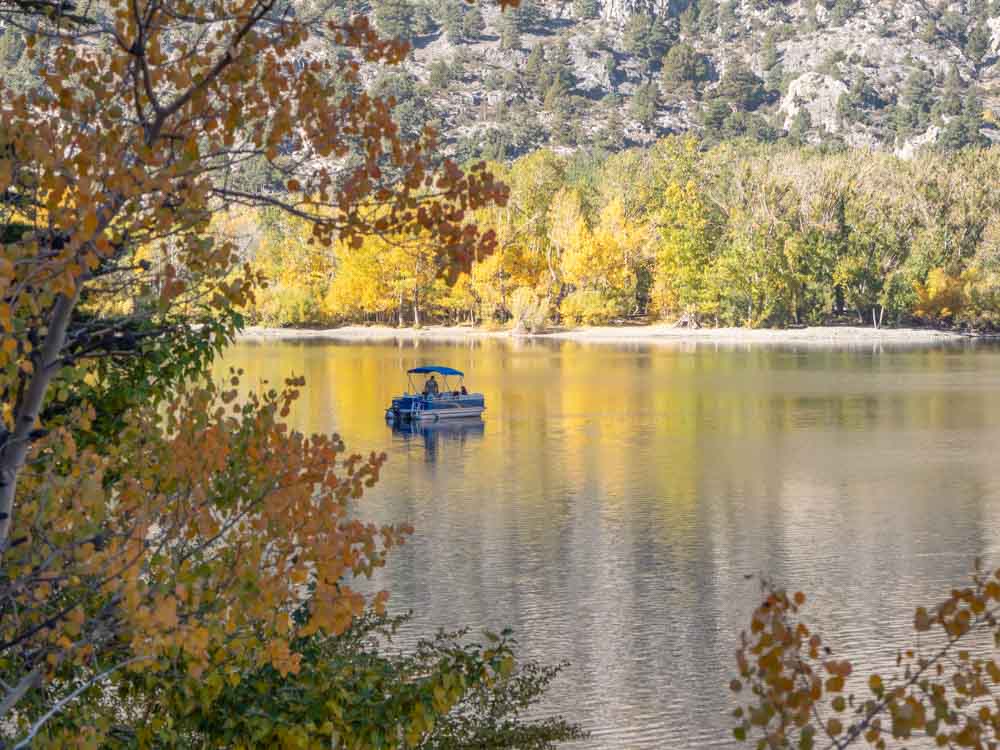 What's the Story Behind Convict Lake?
In the late 1800's this region truly epitomized America's Wild West. The Gold Rush, which began in 1849, funded the development of a whole host of rough and ready mining towns (which you can learn more about in our article on California ghost towns). During this time, there was a lot of money floating around, which fed lawlessness. So, the Carson City prison was full of murderers, horse thieves and train robbers. In September of 1871, 29 of them busted a move and broke out of the prison.
Half of them rode and robbed their way down the Eastern Sierras to hide out at what is now called Convict Lake. A Carson City posse quickly gave up on the search and the convicts would likely have been fine, had they not murdered a local Pony Express rider. Outraged locals put together their own posse and went in search of the convicts. There was a dramatic shoot out at the lake, which didn't go well for the posse. But the locals dug in and continued pursuing the convicts until most of them had been either killed or captured.
But don't worry, there aren't any dramatic shoot-outs at the lake now, just some tranquil communing with nature.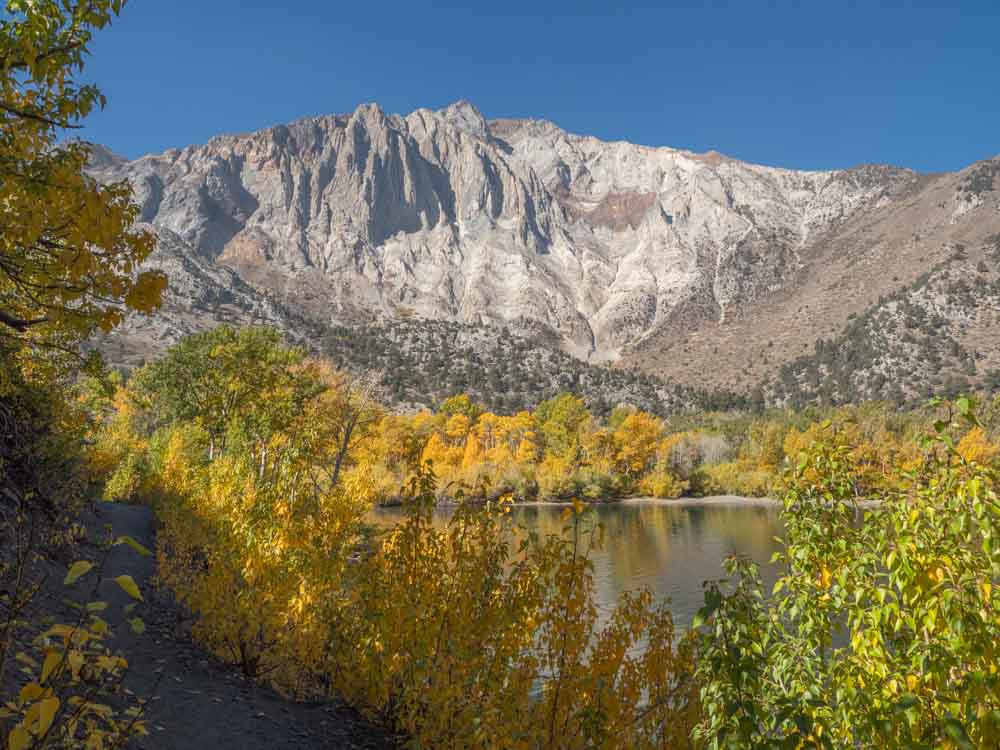 Convict Lake FAQ
Here are some commonly asked questions (and our hopefully useful answers) regarding visiting Convict Lake.
How Far is Convict Lake from LA, SF or Bishop?
304 miles (5 hours) from Los Angeles to Convict Lake.
333 miles (6 hours) from San Francisco to Convict Lake.
37 miles (40 minutes) from Bishop to Convict Lake.
Why Kinds of Fish are in Convict Lake?
The lake is stocked with rainbow trout and German brown trout. Because of the popularity of the lake, it gets stocked regularly throughout the summer season.
When is Convict Lake Open?
The lake is always open to the public and unless there's been a recent snowfall, the road to the lake is usually clear. The Convict Lake Resort offers lodging throughout the year. But the forest service campground only operates seasonally, usually April through October.
Convict Lake is particularly pretty in the fall. Use our Eastern Sierras fall color guide to find leafy locations all along Highway 395.
Are Dogs Allowed at Convict Lake?
Yes! This is forest service land and leashed dogs are welcome.
Can you Swim in the Lake?
Yes. The water quality is good, however it's fed by high mountain runoff, so expect some chilly water temperatures. You also need to be aware of the motorized watercraft on the lake.
How do I Camp at Convict Lake?
Convict Lake has a lovely campground, spread along the stream outlet. There are trees along the stream, but the campground itself is quite open, so bring your own shade.
The Forest Service operates 85 campsites with picnic tables, bathrooms and showers, but no hook-ups. There are some spots designated for tent-only campers. During the shoulder seasons, you can simply grab a spot on a first come first served basis. But you need to reserve a spot during the busy summer months.
If you can't snag a spot at Convict Lake, check out availability at one of the other Mammoth Ranger District campsites.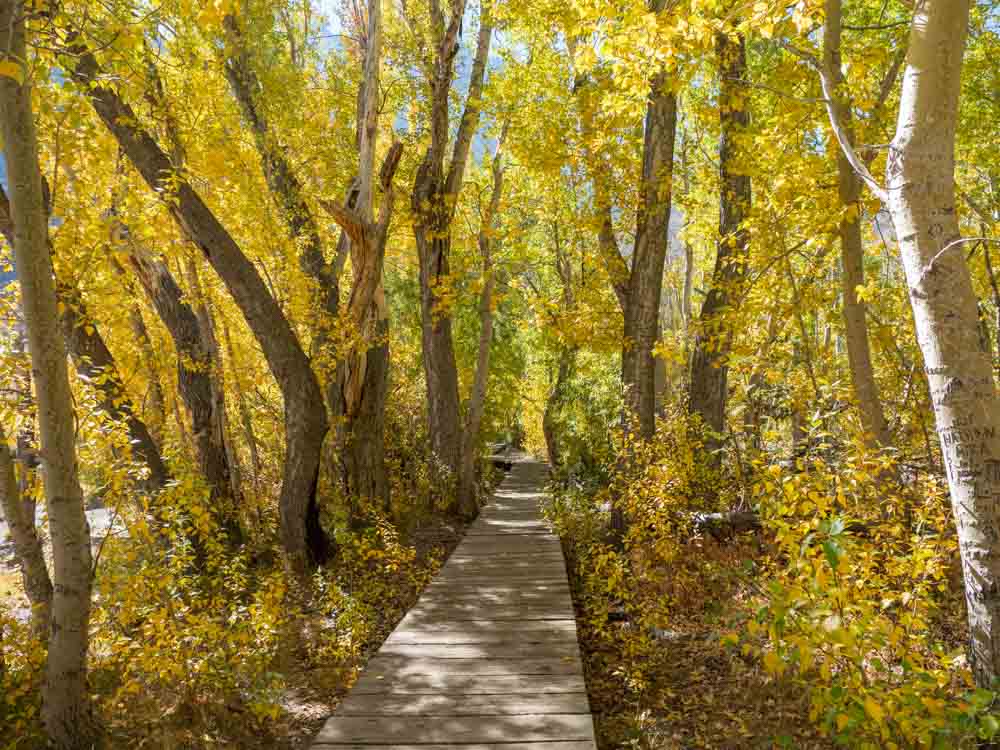 Fun Activities at Convict Lake
Take the Convict Lake Loop Trail
The loop trail is an easy 2.5 mile stroll around the lake. It's well marked and kid friendly. But be aware that the northern side of the lake doesn't have shade, so bring a hat and water.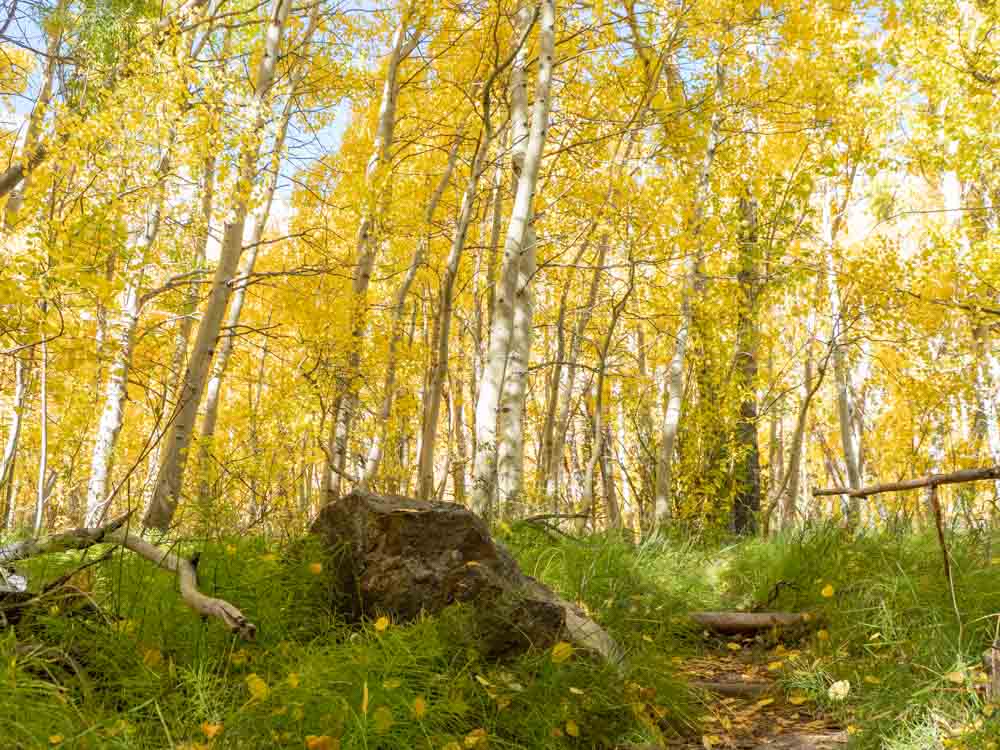 Take the Harder Mildred Lake Trail
This trail is a 9 mile out and back with 2,300 feet of elevation gain. It heads up the mountain from the western edge of of the lake and goes up to Mildred Lake. It's dog friendly and best done between June and September.
Go Fishing, Swimming or Picnicking on the Beach
The southwestern edge of the lake has a lovely day use area. There are picnic tables and bathrooms with a long stretch of easily accessible shoreline. Just bring a chair and a sandwich and hang out for the day.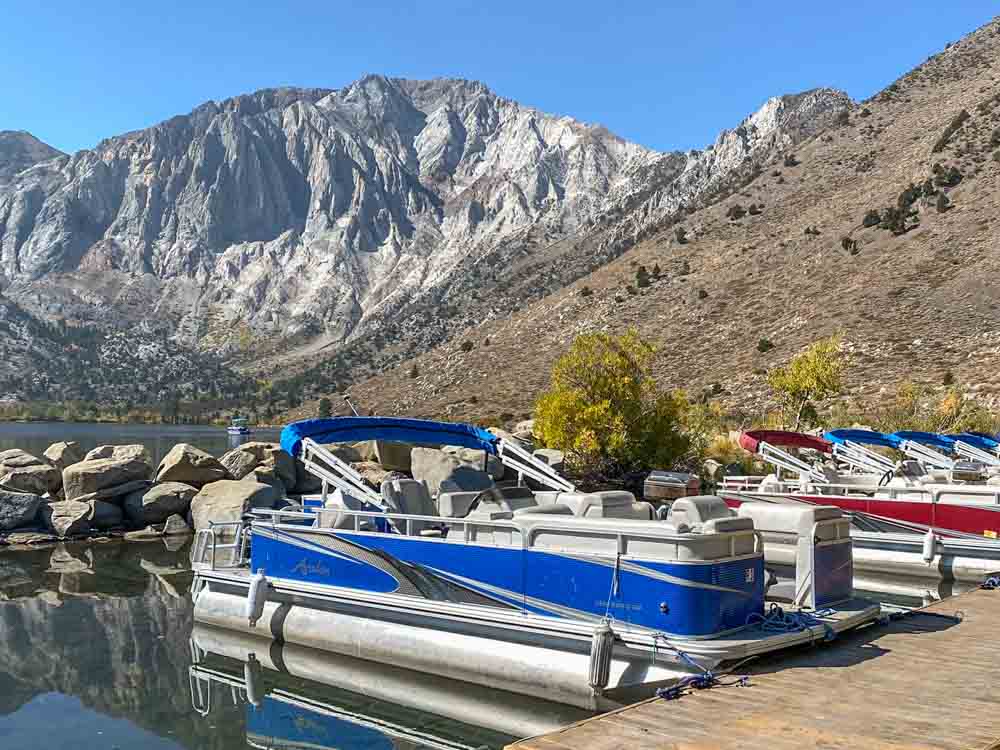 Rent a Boat or Kayak
There is a watercraft concessionaire operating in the little harbor. They rent everything from 25 foot pontoon boats to 16 foot motorboats, along with kayaks and stand up paddle boards. Day rates for the boats range from $180-$500. You can do a 2-hour kayak rental for $50 and a SUP rental for $40. On weekends and holidays they sell out, so visit the Convict Lake resort marina to reserve ahead (or call 760-934-3800).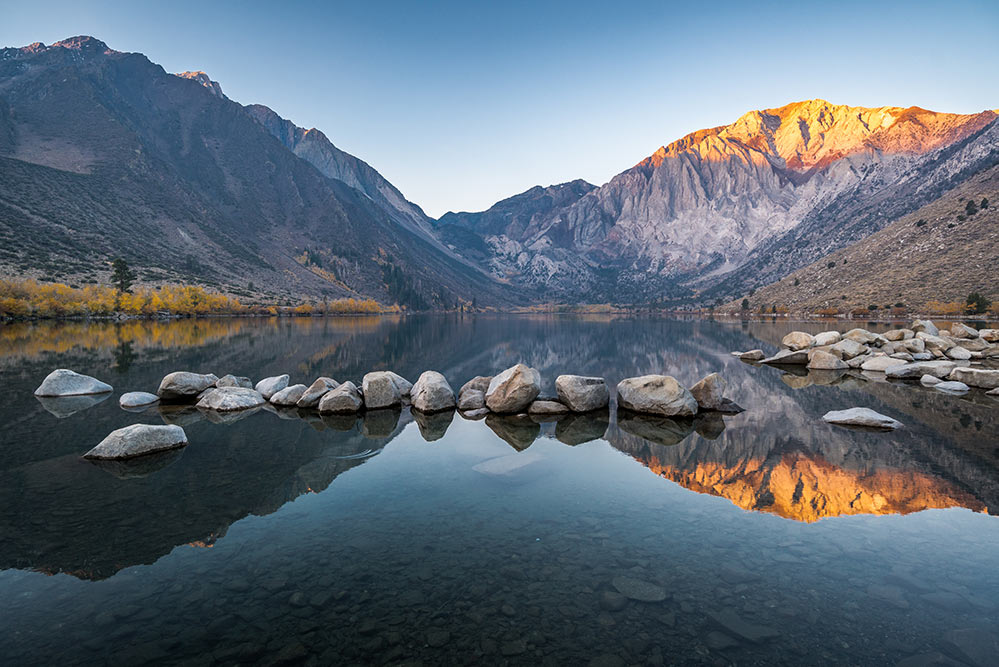 Where to Stay (if You Don't Want to Camp)
If you can't snag a camp spot or you prefer a soft bed for the night, you have several options. You can book at cabin at the Convict Lake Resort. They have cabin layouts serving 2-11 people. Some have full kitchens, others have kitchenettes and all of them are an easy walk to the lake. They also have a small store, restaurant, food truck and picnic area on site. Check reviews or book on Booking.com.
There is also a good selection of low-mid range motels in Bishop, which is 37 miles away. Check reviews and book on Booking.com.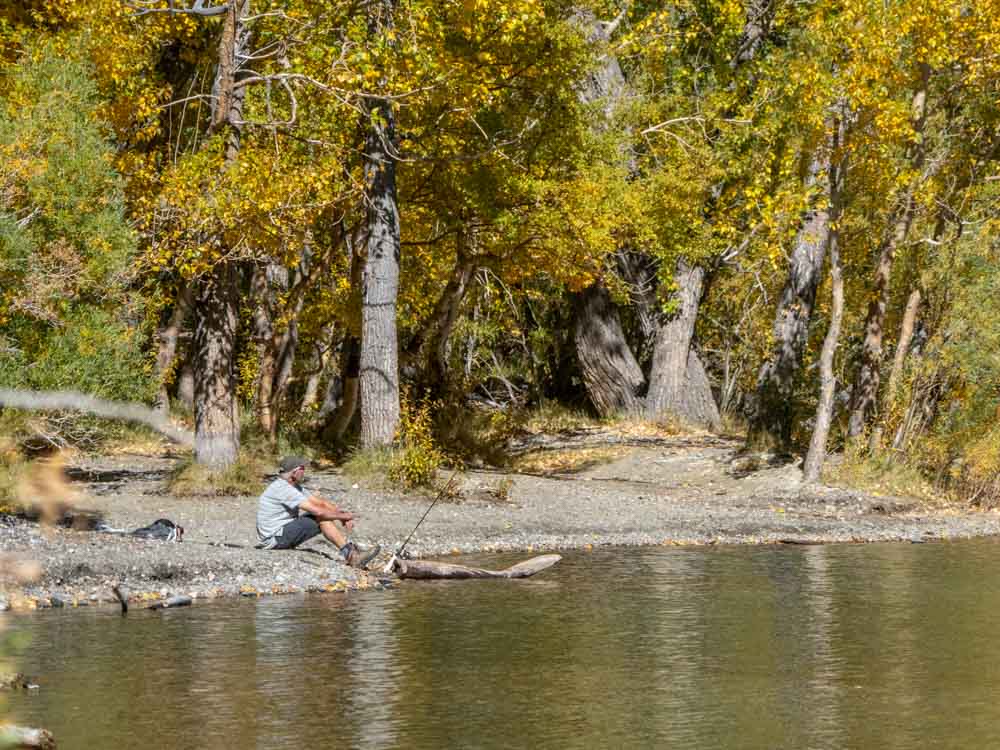 Plan Your Highway 395 Trip
More CA Campground Guides

Get your friends excited to visit Convict Lake, California and share on Pinterest: