Sure, Yosemite is the most famous National Park in California with a well developed tourism infrastructure. But, there's a whole lotta nature in Yosemite and you want to go to into the park well prepared for it. So, whether you are going for a weekend getaway for staying for a week, we'll help you figure out what to pack for Yosemite. This guide will help you be prepared for the variable weather, different microclimates in the park and various kinds of activities.
This guide is not a primer on what to take to Yosemite for overnight backpacking. Nor is it a complete list of what you need for setting up a car camp. Rather, it covers clothing, hiking, food and car basics with variations for different seasons.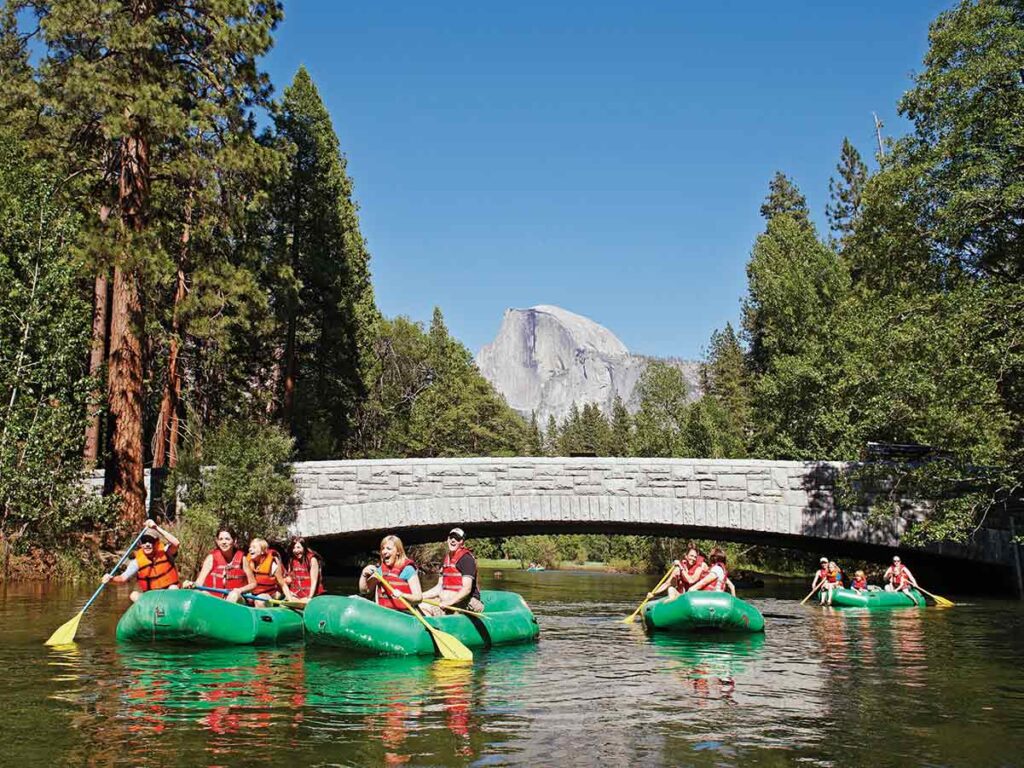 I spend over 30 days a year in the Sierra Nevada mountains. In the 24 years that I've lived in California, I have perfected what I need to be geared up and comfortable for time in the mountains. So trust me, these recommendations are trail tested and mountain-approved.
Exploring Yosemite
Check out this guide for driving San Francisco to Yosemite. It has tips for what to do in Yosemite, but also suggests some fun things to do that are nearby outside of the park. We've also got a guide for visiting Yosemite in the winter, which covers hikes, scenic views and other winter activities.
Yosemite also features as a key stop in this San Francisco to Death Valley road trip and also this Eastern Sierra Highway 395 itinerary.
And before you go, check out our article featuring cool facts about Yosemite.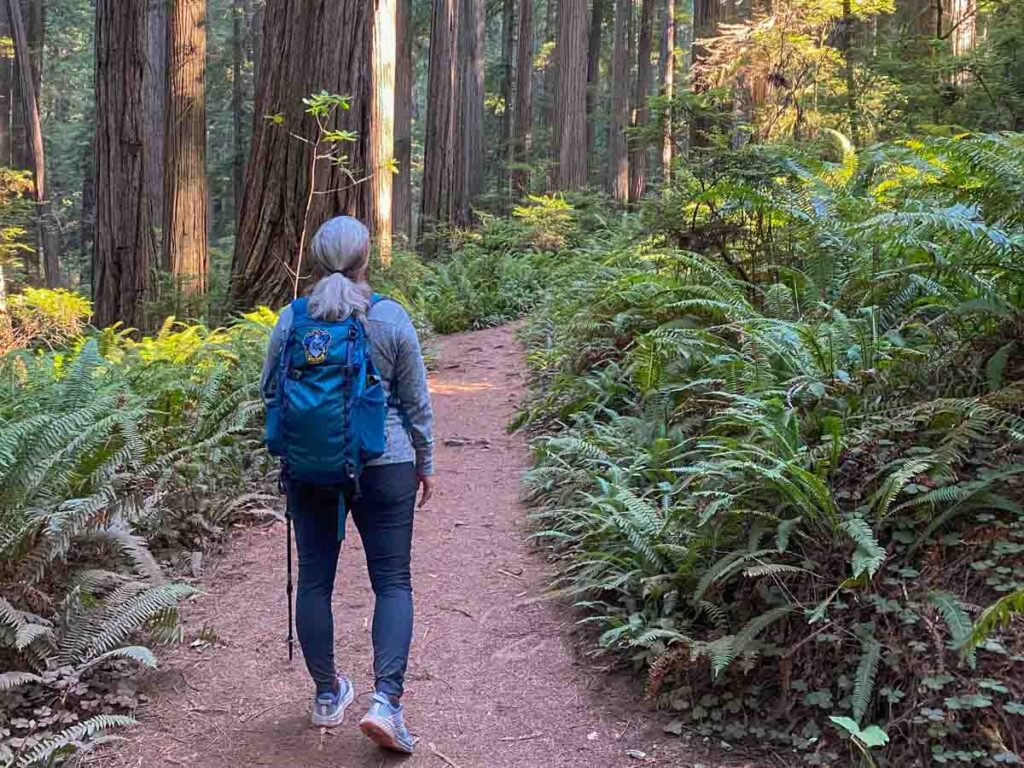 Clothing to Pack for Yosemite
Let's start with what to wear in Yosemite. What you don't need is anything fancy, even if you are staying at the Ahwahnee Hotel. Tragically practical clothing in moisture wicking fabric wins the day. Bonus points if it hides dirt and can withstand changeable weather.
Hiking pants and shorts. Skip the yoga pants and gym shorts and spring for a proper set of hiking togs. I'm a fan of the Kuhl hiking pants. They are very comfortable, have weather resistant fabrics, good stretch, a non-bulky fit and zipper pockets. Zippered pockets are essential because you don't want to be accidentally dumping your phone and car keys onto the trail. I've worked with Kuhl on sponsorship but have also purchased their clothes on my own. I've put about 500 miles on their Weekendr Pants and they are still holding up.
A mix of long and short sleeved (or sleeveless) shirts. Again, get a technical fabric rather than cotton. I like the KUHL Konstance. It's a technical fabric but is soft like cotton. I also like the shirts from Columbia, for their roomy fit.
Hiking shoes or trail runners. Do you need hiking shoes for Yosemite? You do if you are doing some of the more challenging hikes off of Tioga Pass or the Glacier Point Trail. If you are doing easier hikes like Mariposa Grove, trail runners are perfect. For trail runners, I like the Hoka Speedgoat for the cushioned soles. I've probably put 1,000 miles on different Hokas. The Altra Lone Peak trail runner is popular too. For hiking shoes, my husband swears by his Oboz, but Salomon X Ultra are also great hiking shoes.
Sport sandals. Flip flops are OK, but sport sandals are better. They double as a light hiking shoe and you can wear them in the Merced river. I use both the Teva Tirra and the Keen Whisper. I chose both of these because they are more oriented to hiking than water sports and I put a lot of miles on both of them this past summer.
Hiking socks. I'm a fan of the Fox River hiking sock. They have just the right amount of cushion. But if you have tender feet, try the double layer anti-blister Wright socks or the Injinji toe socks, which look freaky, but help prevent toe blisters.
Layers. Weather is variable in Yosemite and it can really cool off at night. A light fleece pullover is a must.
Goretex shell. You'll want this for wind protection and also as a safeguard against the occasional rain burst or hailstorm. REI carries a store-brand shell/storm jacket that is totally reliable and lots cheaper than other name brands.
Jacket. This will vary on the season. But you can experience cool nights, even in the summer.
Hat(s). A hat for the sun, and also a warmer hat or buff for when it cools off. And while you're at it, a pair of light poly prop gloves are a good idea too.
Bathing suit & camp towel.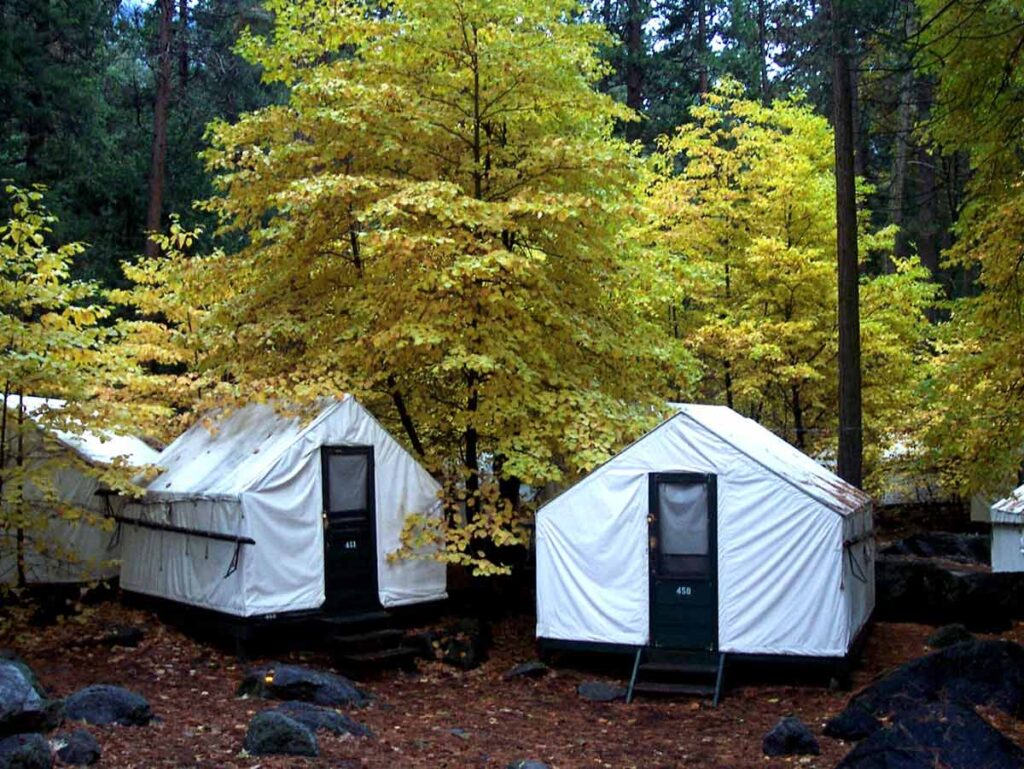 What to Pack for Yosemite for Different Seasons
If you are concerned about what to pack for Yosemite because of the weather, then you should default to packing like it's a two-season trip. If you are going in the summer, plan for July weather and October weather. If you are going in the winter, plan for January weather and April weather. That way, you'll be prepared for the changeable conditions.
Yosemite Packing in Summer
Average weather: 90'F high/55'F low in the valley. 72'F high/39'F low for higher elevations. Rainfall isn't likely but summer showers can happen.
All of the above mentioned items would be appropriate to pack for Yosemite in the summer.
Yosemite Packing in Winter
Average weather: 46'F high/28'F low in the valley. The higher elevations like Glacier Point and Tioga Pass are inaccessible in the winter. Snow can happen anytime between November and April.
Modify the above list by adding in a heavier fleece pullover, a puffy coat, a vest, a bottom base underlayer, heavier gloves and either winter hiking boots or proper snow boots like Sorrels. We have a whole packing list for winter in Lake Tahoe which is a good proxy for what to pack for Yosemite in the winter.
Yosemite Packing in the Spring and Fall
Average weather: 57'F high/34'F low in the valley. 47'F high/20'F low for higher elevations. The temperature and likelihood of snow are similar in the spring and the fall. However the higher elevations are more accessible up until the snow starts falling (usually in November), then they become inaccessible until the late spring or early summer. Another difference is that the ground will be far wetter in the spring that the fall.
I'd recommend packing for the warmer side of the winter gear recommendation, but bring at least one pair of shorts and a short sleeve shirt.
Recreation, Safety & Hiking Gear
Day pack. A 22-24 litre size will give you enough room for water, food and outerwear.
Multiple water bottles. I hike with at least 24 oz for every three miles of hiking. More for a strenuous hike.
Safety items. A small first aid kit, foil survival blanket, whistle, sunscreen and bug spray (or these handy wipes). These items are always in my day pack, regardless of where I go.
Water filter. Useful if you are doing very long day hikes. I like to travel with a Steri Pen. It's more expensive than a traditional water filter, but it's effective and very small.
Hiking poles. Particularly useful if you have bum knees or will be doing a lot of vertical. Telegraphing poles pack down small and tuck away when you aren't using them. They don't have to cost a mint, you can often find them on sale for $25-40.
Camp chairs. Even if you aren't camping, you'll want some chairs for chillaxin' by the river or hanging out while picnicking.
Binoculars. If you have them.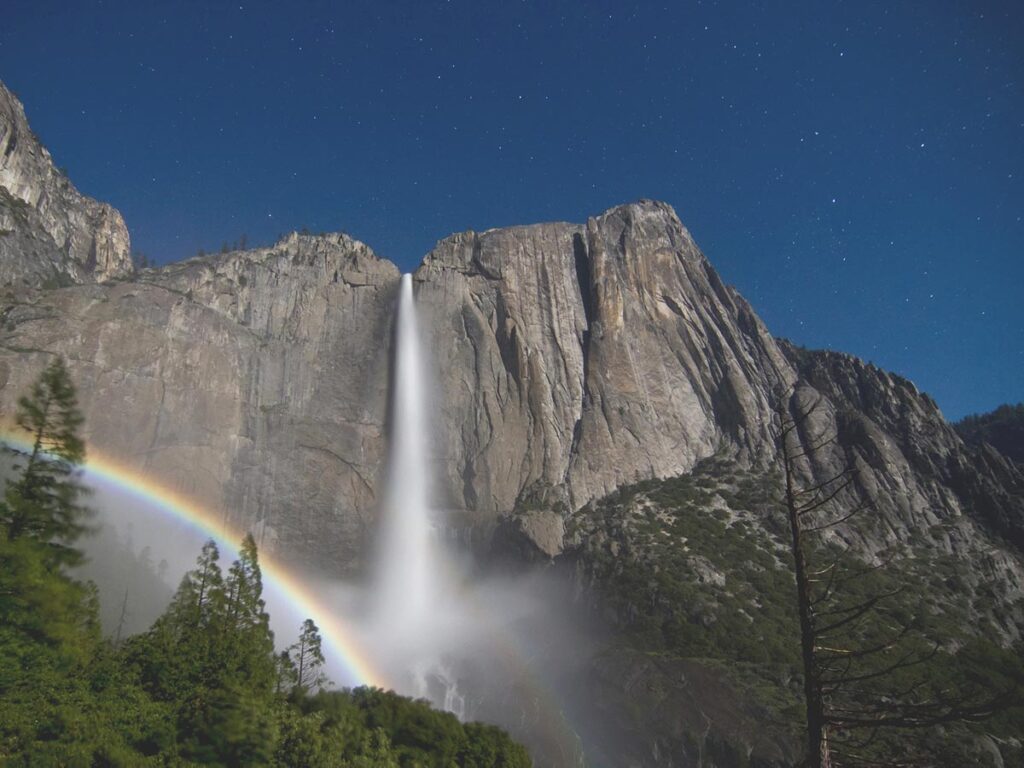 Food & Snacks
Even if you aren't camping, you are going to want to enter Yosemite with enough food to cover your breakfast, lunch and hangry moments. So, food and snacks definitely need to be on your Yosemite packing list.
Many of the hotels and lodges have a room fridge and coffee maker, but some don't. So, check before you go. There is a decent sized grocery store at the Village Store. Otherwise the other stores in the park have limited offerings.
The nearest proper grocery stores are in Oakhurst (Vons & Raley). There are some smaller stores in Mariposa (Pioneer Market) and Incline (El Portal). This is all to say, bring a cooler and stock up before you go.
The Yeti coolers are expensive, but they keep things cold forever. Or, pack a plug-in cooler, which uses your car's 12 volt plug to keep lunch items and drinks cold. You should also carry extra water in your car. This can keep you resupplied in case you run low on a hike. Keep a gallon jug like this one on hand.
Misc Gear and Odd But Surprisingly Useful Items
I never go anywhere without the following items, even when I travel internationally with just a carry-on. A few sound weird, but trust me, you will use them.
Phone chargers and portable power bank.
Duct tape. Seriously! I never travel without duct tape and have used it to repair broken gear, reseal food containers and kill pesky scorpions (which don't actually live in Yosemite, but you never know what lurks in the woods).
Gear Ties. These twist tie thingies are useful for hanging laundry and keeping bags closed.
Multi-tool.
Carabiners. Useful for hanging stuff off your pack.
Extra Ziploc bags. Good for food storage and storing wet swimsuits. Bring a small mix of quart and gallon.
Sea to Summit laundry soap. Good if you are doing a longer trip. This small bottle of laundry detergent works for both sink washing and machines.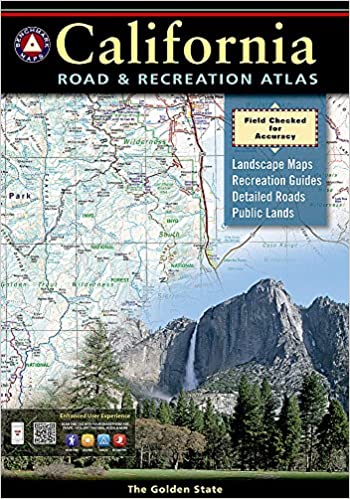 Yosemite Packing List for Your Car
The Benchmark California Road Atlas. I mention this atlas on all of my road trip guides, and people buy it because cool places like Yosemite have terrible mobile reception. And this atlas has a lot of detail.
Tire cables/chains. If you are traveling anytime but the summer.
Roadside safety kit. This kit has safety triangles, jumper cables and the like.
Flashlight or Headlamp. As a safety precaution, you should always keep a light in your car. And in Yosemite, you can use it to navigate the valley in the twilight.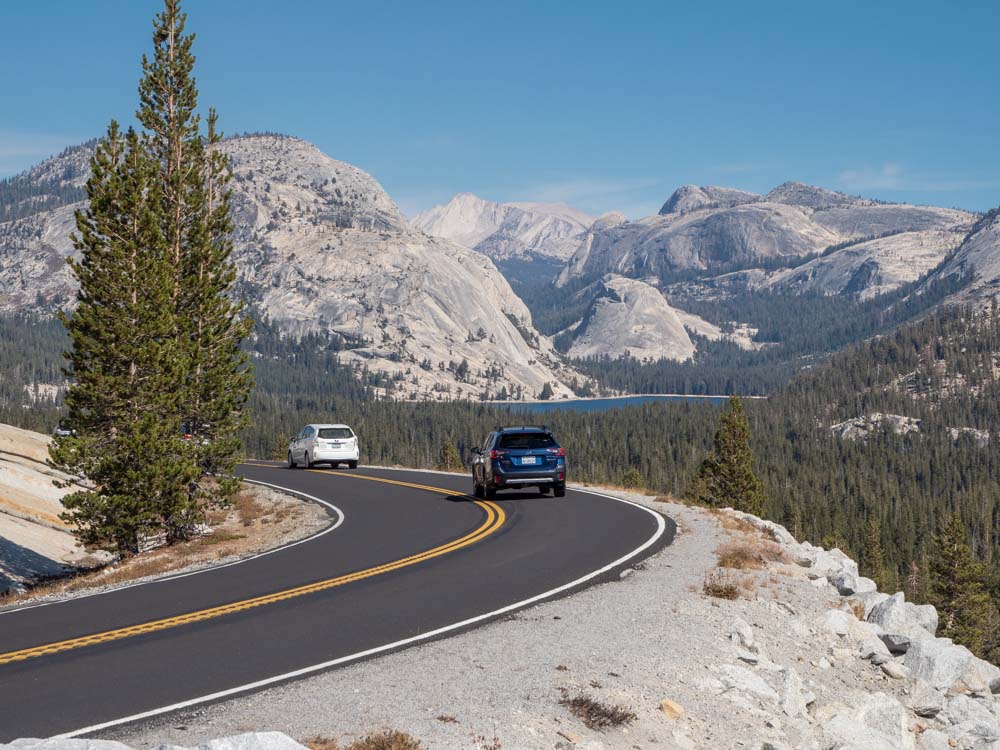 Explore More of California's National Parks
See more of California's epic landscapes with these suggested itineraries.
Share this Yosemite packing list on Pinterest: