Take everything you need but nothing more with this complete list of what to pack for Lake Tahoe in the winter. Our guide covers gear and clothing for both skiing and snowboarding. And even if you do neither, you'll want to pack some cold weather clothes for tubing, ice skating and snowshoeing.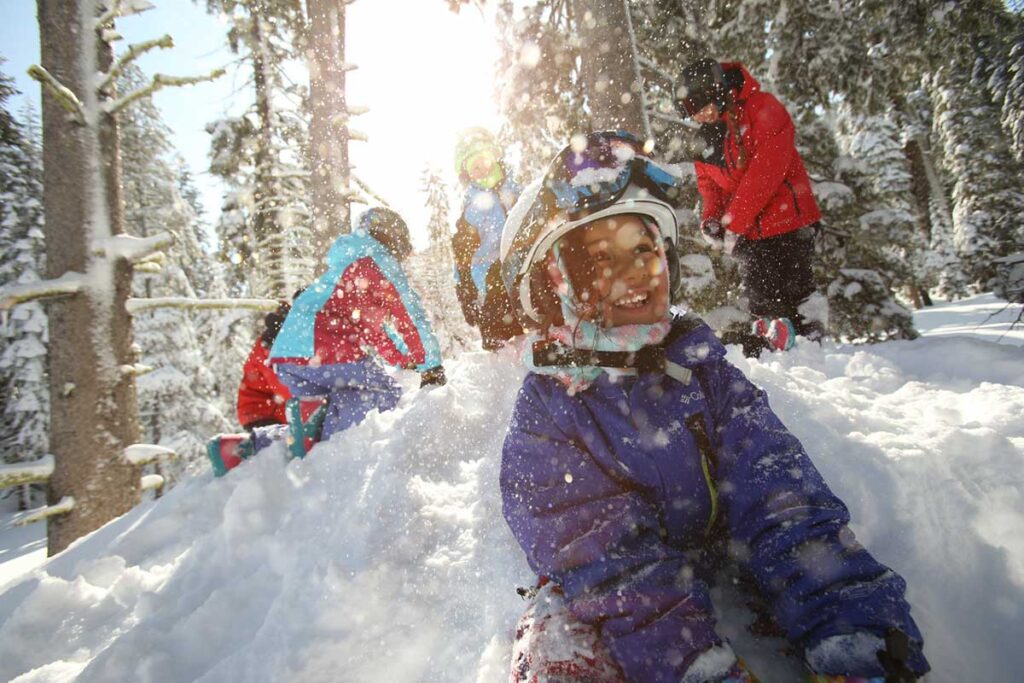 What to Pack for Lake Tahoe in the Winter (and When)
In Tahoe, the snow can start flying as early as November. The winter wonderland usually kicks into high gear in January/February and then tapers off in April. So, you'll want to pack cold weather gear for your Tahoe trip during those winter and shoulder season months.
This ski trip packing list has enough stuff to cover a five day trip. There is a section for ski and snowboarding outerwear, apres ski, evening fun and some general packing basics. Each section is followed by a checklist so that you can be sure to pack everything you need.
(This article contains affiliate links. This means that if you choose to purchase, I'll make a small commission.)
FIND DEALS on cold weather clothes and gear at the REI outlet website.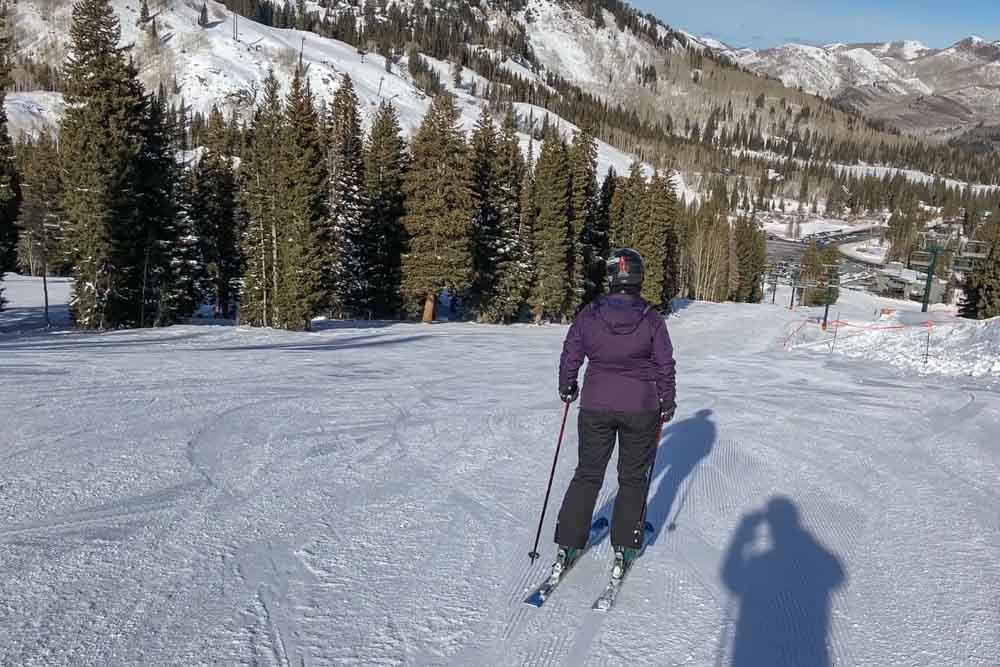 Ski & Snowboarding Outerwear
My go-to ski set-up is a Columbia Omni-Tech shell, a North Face insulated pant and a mix & match collection of under and mid layers (depending upon the weather). The Columbia coats have several features that are useful for changeable ski conditions, including a thin shell, Omni-Tech non-bulky insulation and a good fit for women. The North Face pants are great because they have very effective insulation, zipper vents for warm days, an adjustable waist and lots of pockets.
My under layer always includes mid-weight base layer leggings, which are useful under wind pants, but also cozy for sleeping. My upper body insulation always includes a layer of similar mid-weight top and either a fleece coat OR a down vest.
Even if you don't ski, you'll want to wear similar gear if you are snowshoeing, winter hiking or even ice skating. If you do that, you'll want to bring some proper winter boots like Sorels or insulated winter hiking books (I have both). If you don't want to invest in the boots, you can also rent them from local Lake Tahoe ski shops.
4 Odd but Useful Things For Your Pockets
You can't exactly take a purse with you on the mountain so be sure to load up your pockets with practical items. Sunscreen bottles are bulky and impractical to carry, but if you forget to put it on before hitting the slopes, your skin is doomed. So stock your pockets with a few individual packets of sunscreen wipes.
You need water while skiing but if you carry a water bottle and then fall onto it (in a spectacular yard sale wipe out) you are going to crack a rib. So re-purpose a flexible plastic booze flask for your water. It will fit easily into your ski coat breast pocket.
If you want to baby your skis, or even worse, you have a popular brand that everyone else is using this year, then carry a cabled luggage lock. You can lock up your skis and don't worry about theft or mistaken identity.
Never, ever go anywhere without a bit of duct tape. You can use it to repair rips, tears and broken zippers while you are on the mountain…or broken luggage wheels.
Full List of Ski & Snowboarding Gear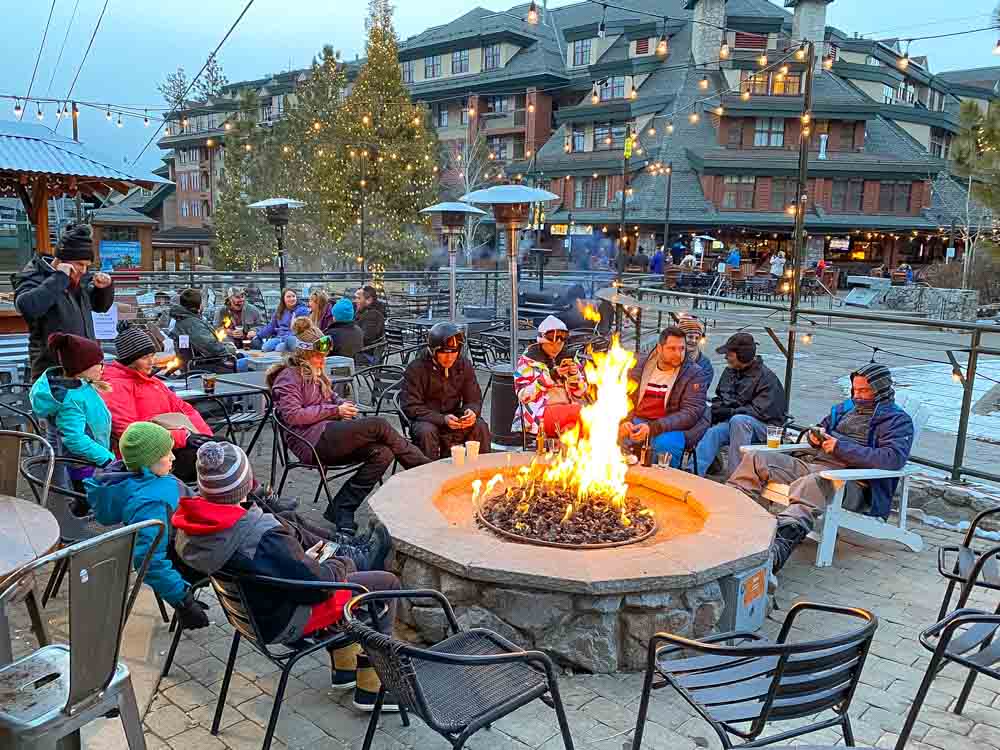 Packing for Apres Ski
The Hollywood glitterati may go to Vail with fourteen bags full of the latest designer ski togs, but the rest of us just want to bring something nice enough for going out to dinner. Fortunately Lake Tahoe is pretty casual so you don't need to pack anything fancy.
This list assumes that since you will be wearing ski/boarding clothes for most of the day, you will double up on some clothes for the evening. Doing this will also help save room in your bag.
Tahoe Winter Packing Basics
In addition to clothes, gear and outerwear, there are some packing basics that you should always carry with you, regarding of the type of trip that you are taking.
4 Remarkably Useful Items You Should Always Pack
Full Checklist for the Travel Basics
How to Pack for Your Tahoe Winter Trip
Skiing is a very luggage intensive sport. Between the bulky clothing and the gear itself, you could spend a fortune on checked bag fees. And even if you are driving, you only have so much room in the car. What follows are a few tricks for keeping your gear contained with the minimum amount of checked luggage and trunk space.
If you are flying, use our guide for finding the airport nearest to Lake Tahoe.
1. Pack Extra Outerwear in Your Ski/Board Bag
All ski and snowboarding bags have room for more than just the gear. Ball up your shell, fleece, ski pants, extra sweaters, gloves and hat and pack them in your gear bag. Doing this might free up just enough space in your main bag to fit your boots.
2. Take Your Boots But Rent Skis
You can usually rent skis for $25 a day. If you are only skiing for a few days, renting skis vs. paying airline luggage fees could be a wash. This could also free up cargo space in your car if you are traveling with more than 2 people.
3. Fly Southwest
Checking bags with Southwest is free for the first two bags. Conversely, you should avoid cheap-o carriers like Frontier or Spirit Air. They make their profit on checked bags and any savings you might get on the ticket will be quickly dissolved when you arrive at the airport with all of your gear.
4. Do Laundry
If you are renting a ski condo rather than staying in a hotel, then pare back the clothing suggestions above and do laundry once or twice during your stay.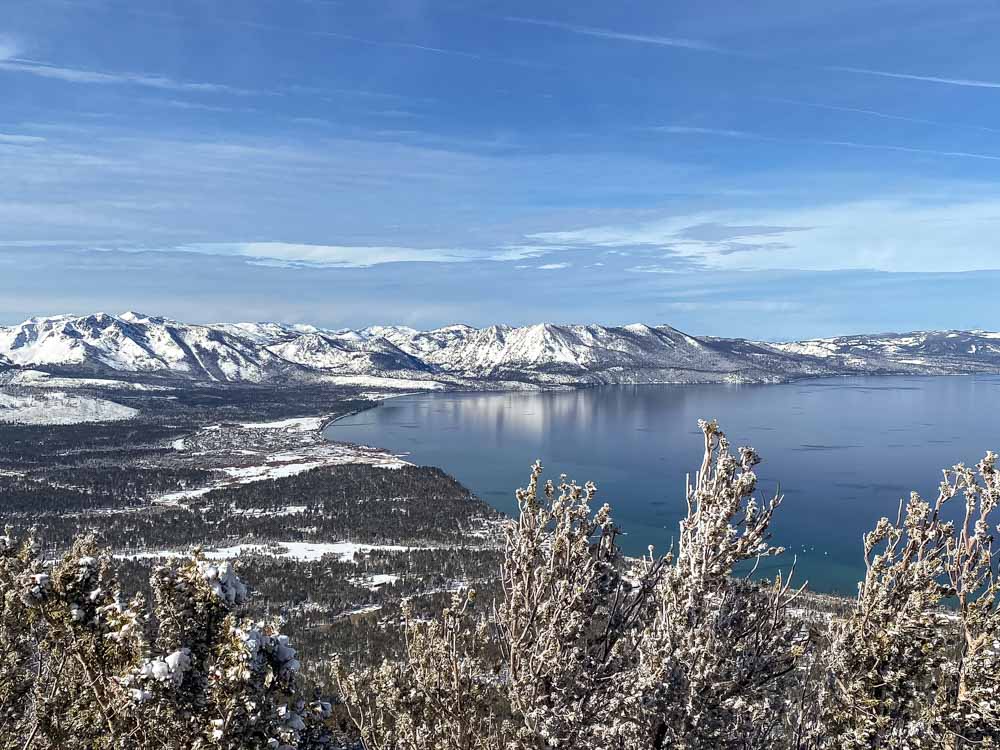 Plan More of Your Tahoe Trip
Share this Lake Tahoe winter packing list with your friends on Pinterest: