Cable cars were invented in SF in the 1870's and they were once a common means of public transportation in may cities throughout the world. But fast forward to today and San Francisco has the only remaining historic cable car lines. If you're keen to learn more, we've got some fun cable car facts for you.
Find out why cable cars are better than horse poop, how their development is closely tied to the Gold Rush, how many lines we historically had and how they (barely) survived.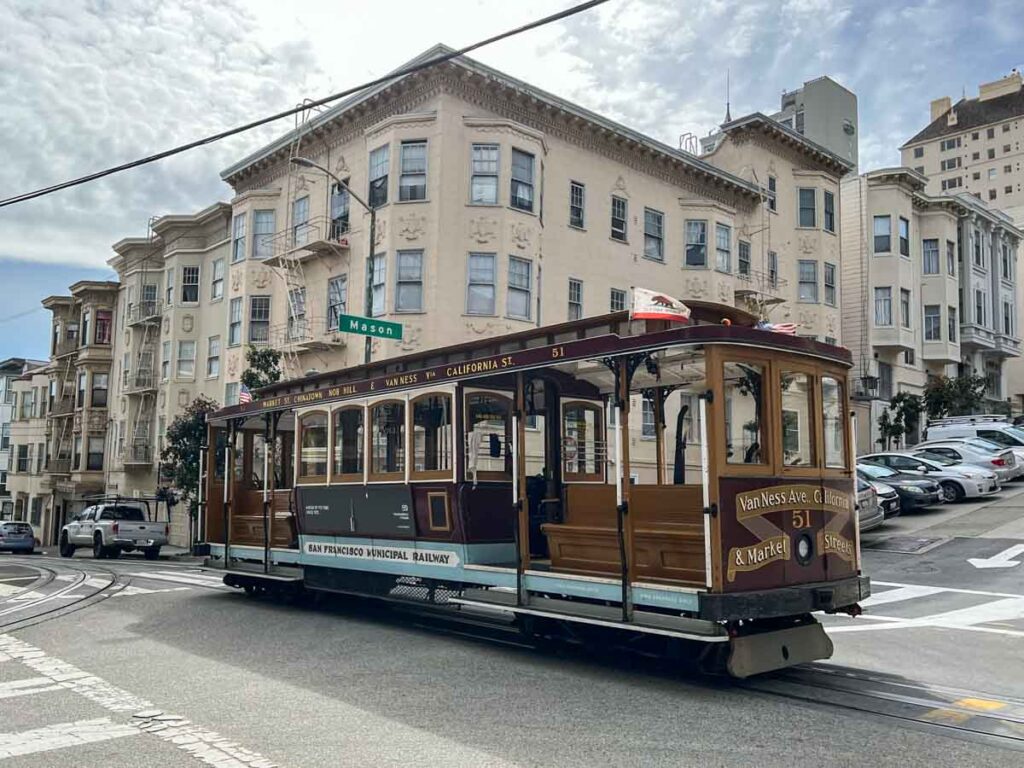 (This article contains affiliate links. This means that if you choose to purchase, I'll make a small commission.)
10 Fun Cable Car Facts
If you live in or will be visiting SF soon, be sure to check out our key tips for how to ride the cable cars. It gives the downlow on which lines are the best, how to get tickets, cable car museum info and other useful tips.
1. The Cable Cars Sprung Out of Gold Rush Ingenuity
Andrew Hallidie, the inventor of the cable car, was already a successful inventor and mechanic. He had used his rope making skills to develop a type of wire rope for use in the mines. Developing the ropes for the transport of iron ore gave him the idea to do the same for public transportation in downtown SF.
2. The First Cables Were Laid in 1872
In 1872, Hallidie laid the first cables up Clay street. The original line was 2,791 feet long and cost 5 cents to ride. It ran east/west from Van Ness to Kearny street at a blistering pace of 4 mph. People were skeptical and called his project a folly.
But in fact, the line became so popular that it ultimately carted 150,000 people a month.
3. Cable Cars Saved a Bunch of Horses from Death
Prior to the cable car infrastructure being developed, people would get around on horse drawn trolleys and carriages that were designed like stage coaches. The hilly terrain was extremely difficult for the horses to navigate, and they lived short, exhausted lives.
And there was also all of horse poop to contend with. Ten pounds of poop her horse per day were being deposited on the streets. The streets were a lot cleaner after the transition to the cable cars.
4. At One Time There Were 22 Competing Cable Car Lines
Once people realized that Hallidie's idea was not a folly, nine different railroad companies jumped on board and laid cables for 22 different lines. It was chaos of course, with each competitor using different track gauges and slightly different cabling systems.
But the competition did allow for suburban development in the western edges of SF. And and series of railroad consolidations and some civic intervention ultimately standardized the gauges.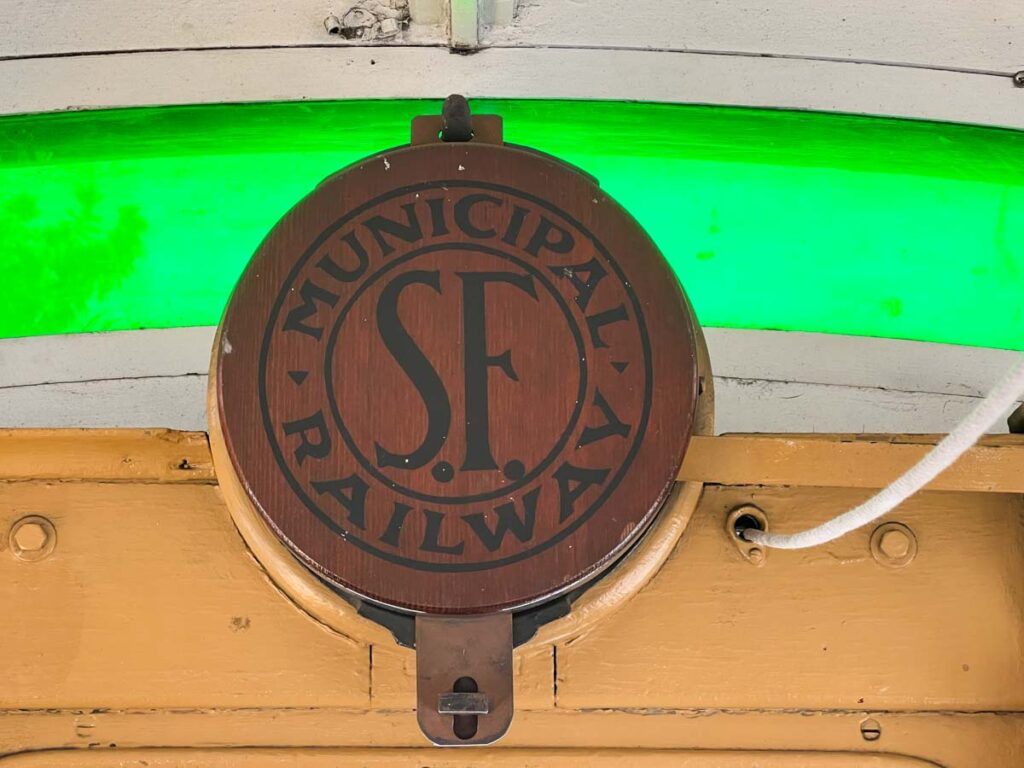 5. The 1906 Earthquake Nearly Destroyed the Cable Cars
The 1906 earthquake did a major job on the whole city, including the cable cars. Power houses burned and the cables buckled in the streets. Repairs were made, but many lines were never repaired. The whole system was much reduced and usage began to decline in the 1920's.
6. Then 1940's Car Culture Nearly Destroyed the Cable Cars
One scary fact about the cable cars is they almost didn't survive SF's mid-century modernization efforts.
In the 1940's California's love affair with the automobile kicked into high gear. Mayor Roger D. Lapham ran for office on a platform of "businesslike government" and he had no sentimental love for the cable cars.
There was a lot of policy momentum behind switching over to buses, and building roads and parking for cars. But a citizen's committee advocated for preserving the cable cars. They reasoned that the cable cars were an important part of SF's history and unique culture. After a great deal of tug-of-war, the committee did prevail and we were able to keep the three lines that you can ride today.
7. Tech Specs for the SF Cable Car Engine
Each cable line has its own electric motor, and a series of gears and tension sheaves which power and control the speed of the cables. The 500 volt DC power fuels four motors and four gears charging along at 510 horsepower. But don't worry, these horses don't produce any of the aforementioned poop.
8. All of the Current Cables are Run from One Location
Currently all three cable car lines run from the main power station at 1201 Mason street. This is where the power and gear house, cable car museum and cable car garage are located.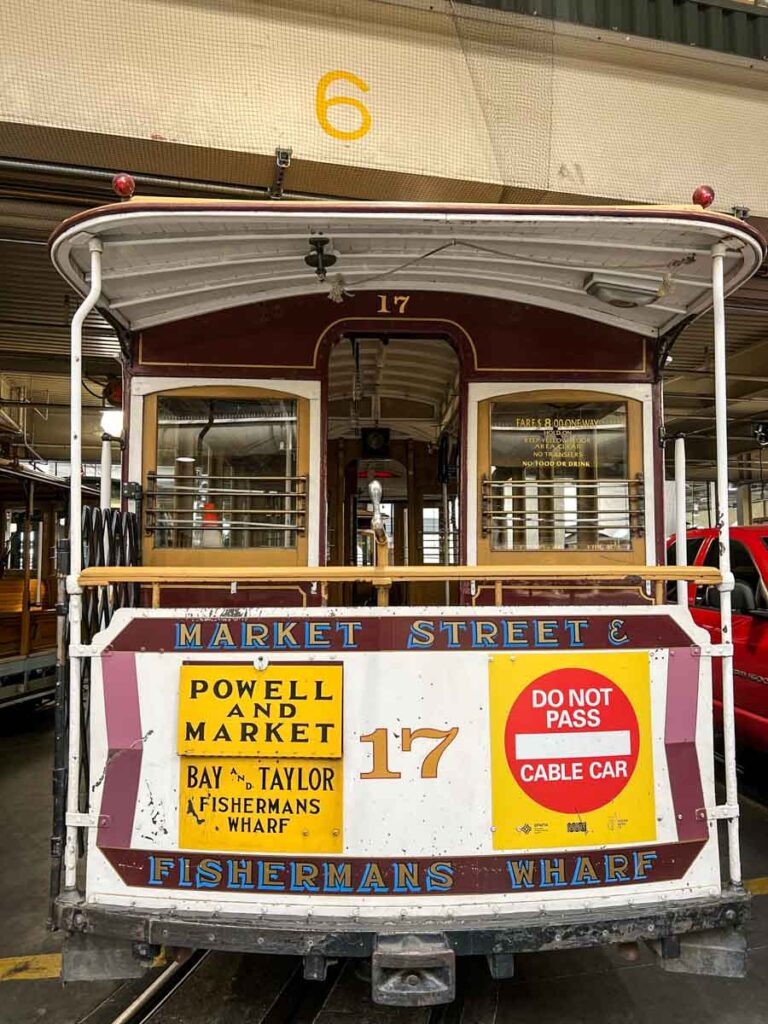 9. There are 56,000 Feet of Cable Line Currently Running
Between the three remaining lines, there is 56,000 feet (or 10.7 miles) of line running under the streets.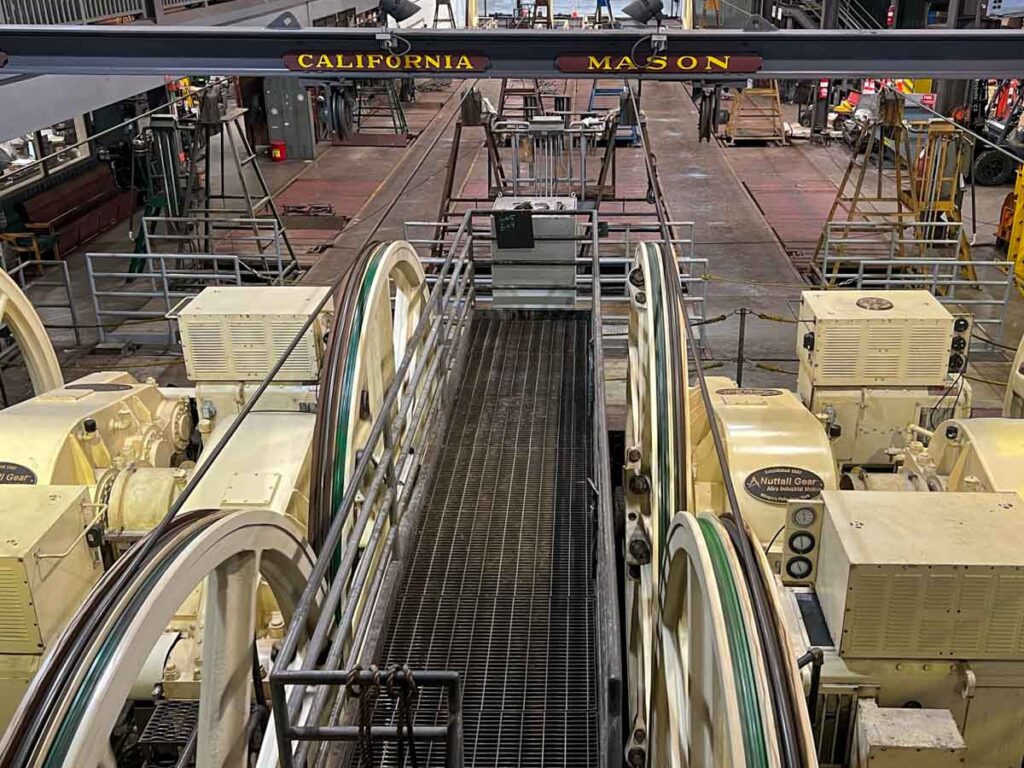 10. San Francisco is the Only Major City that Still Runs Cable Cars
And it's this fun fact about cable cars that's the most significant for modern day SF. Along with the Golden Gate Bridge, the cable cars have become a cultural icon for the city, attracting tourists and trolley nerds from around the globe.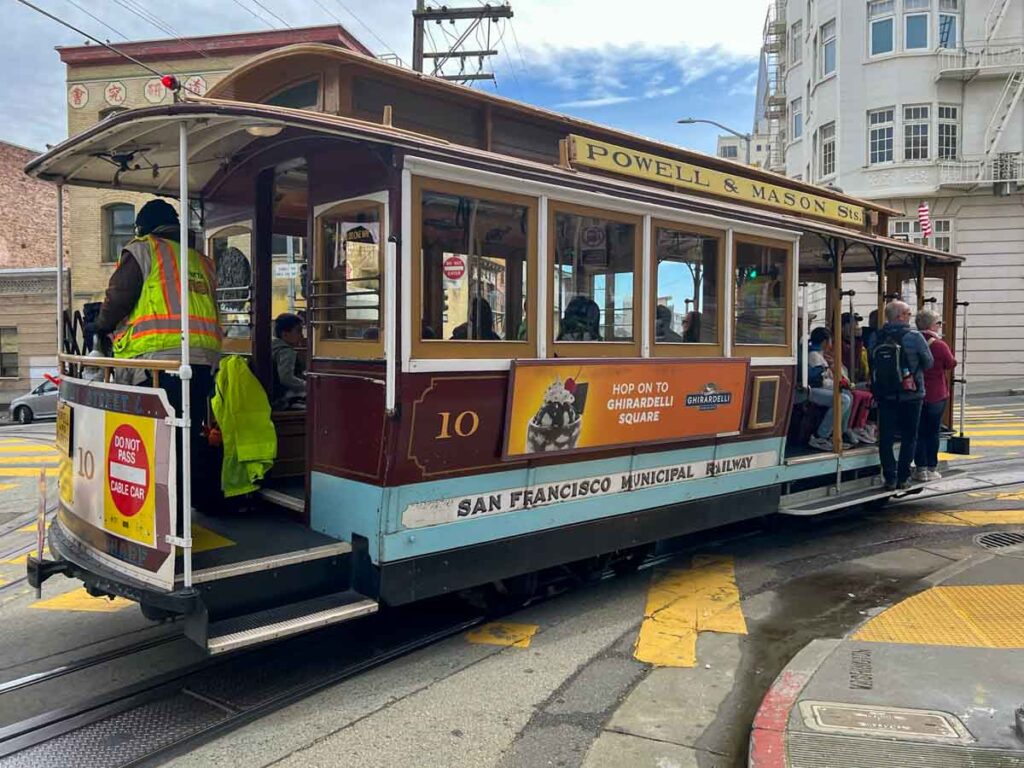 More Fun in San Francisco
Here are some more ideas for fun things to do in San Francisco. Of course, you'll want to visit the Golden Gate Bridge– we have a comprehensive guide for the GG bridge, ways to find the best bridge views and some suggested walks on and near the bridge, parking and fun facts.
If you like hiking and nature, then check out our list of the best walks in SF, hiking the Presidio, the Crosstown walk, and doing the Lands End hike. For some history, we've got suggested things to do in the historic Presidio and also a hiking/history tour of Angel Island state park.
Get off the tourist treadmill with these offbeat things to so in SF, a self-guided tour of the Mission Murals, the city's best indy bookstores, Instagrammable SF, and the hidden mosaic staircases.
4 Fun Tours in SF
Take a foodie tour of the famous Ferry Building and farmer's market. It's a two hour tour with a culinary expert. Check times and book here.
You can experience some of SF' Summer of Love, with a psychedelic mini-bus tour. The two hour tour takes you to a few of the top tourist sites and is delivered with a side dish of cultural factoids and groovy 60's music. Check times and reviews and book it here.
If you're keen to do Alcatraz, you will need to pre-book. It's a very popular (and worth it) attraction and the boats have limited capacity. Pre-book the basic tour here.
Eat your way through Chinatown with this walking (and eating) tour.
Share these SF cable car facts with your friends: