Jack London's "Call of the Wild" was the runaway hit of 1903, making him one of the most successful writers of his century. But here in Northern California, we think of him as the local guy done good. He heeded his own call of the wild with a very adventurous life. Follow Jack London in California from his birth in San Francisco, through his world travels to his death in the Sonoma wine country.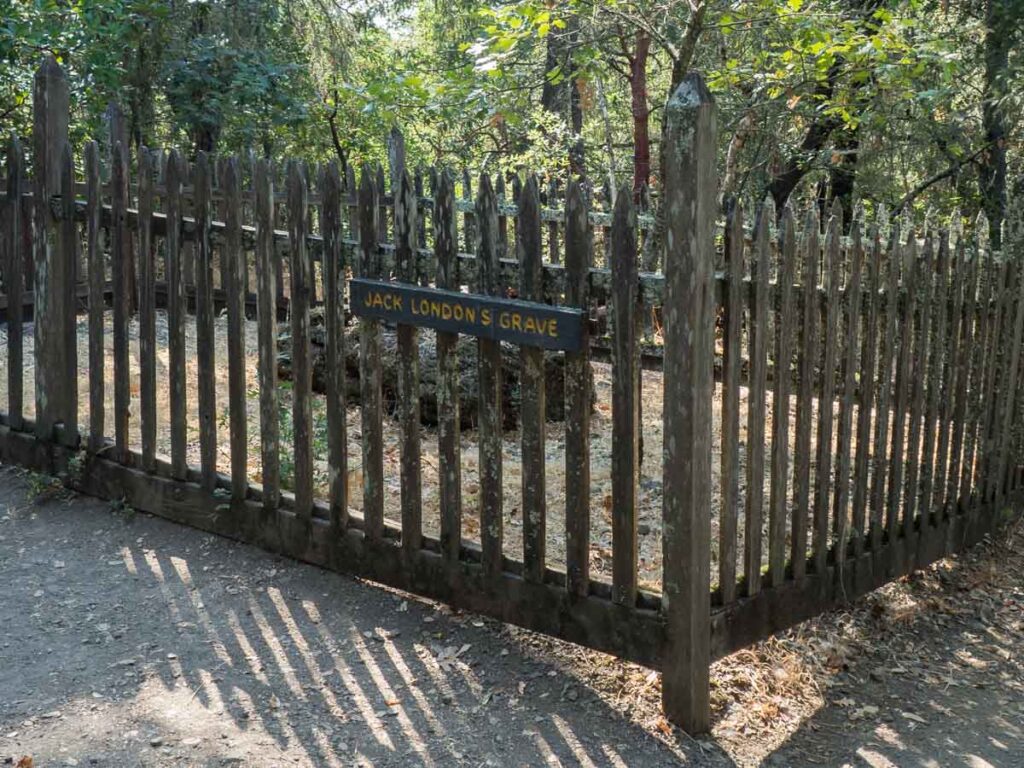 Jack London in San Francisco
Jack London was born in what is now the South of Market (SOMA) neighborhood of San Francisco. At the time it was a standard working-class neighborhood. It was later leveled by the 1906 earthquake. It then devolved into a gritty industrial neighborhood. But SOMA has now been transformed, boasting the Giant's baseball stadium and a host of glassy dotcom-friendly lofts. A lot has changed in the neighborhood since London's early childhood but the neighborhood hasn't forgotten him. There is a plaque on 3rd street at Brannon commemorating his childhood home. And you can find a street named after London off of South Park between 2nd/3rd streets.
No classic SF tourists sites here. But if, like Jack London, you like to read– you can visit the Chronicle Books store (2nd near Brannon), which is just one of many cool bookstores in SF. Or if, like Jack London, you like to drink– you can visit the 21st Amendment Brewery (2nd at Brannon). They have in interesting rotating selection of tap brews and killer nachos made from tater tots.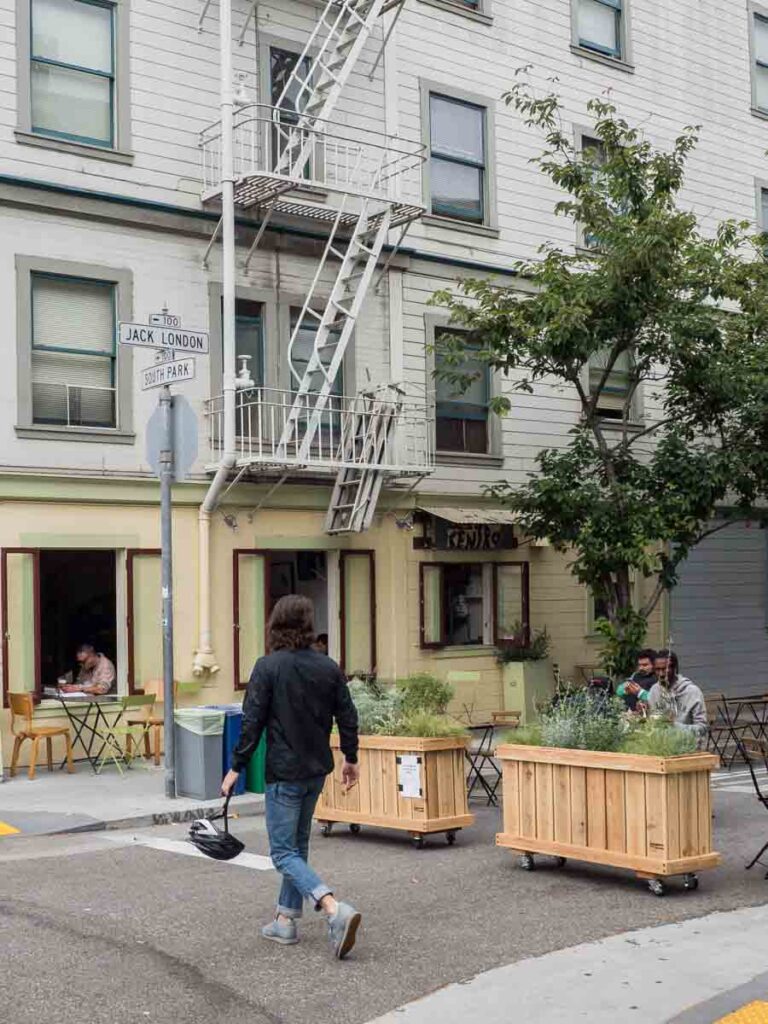 Jack London in Oakland
When Jack was a young boy, his mother married his stepfather. They moved around a lot, ultimately settling across the bay in Oakland. He seemed to have a decent enough relationship with this parents. But they left him largely to himself and as a result, he was free to wander. He ultimately became a wharf rat at the port of Oakland. Jack was always on the hustle; becoming an oyster pirate, working on a sealing ship and in a cannery…among other things. When he wasn't on the hustle, he would hang out at the local library. London taught himself reading and writing but he never got more than an 8th grade formal education.
London took to hanging out at Heingold's Last Chance Saloon in Oakland. The bar was the local watering hole for port workers and sailors. Heingold himself was fond of London and Heinhold loaned him money to attend Berkeley. London never finished college, but his experience there lit a fire for writing that drove the rest of his life.
If you would like to pay homage to Heingold and his philanthropic scholarship you can still visit the saloon. It's located in Jack London square in Oakland. The ramshackle structure is miraculously still intact and the beer taps are still flowing, inspiring budding writers from 12pm-9pm most days.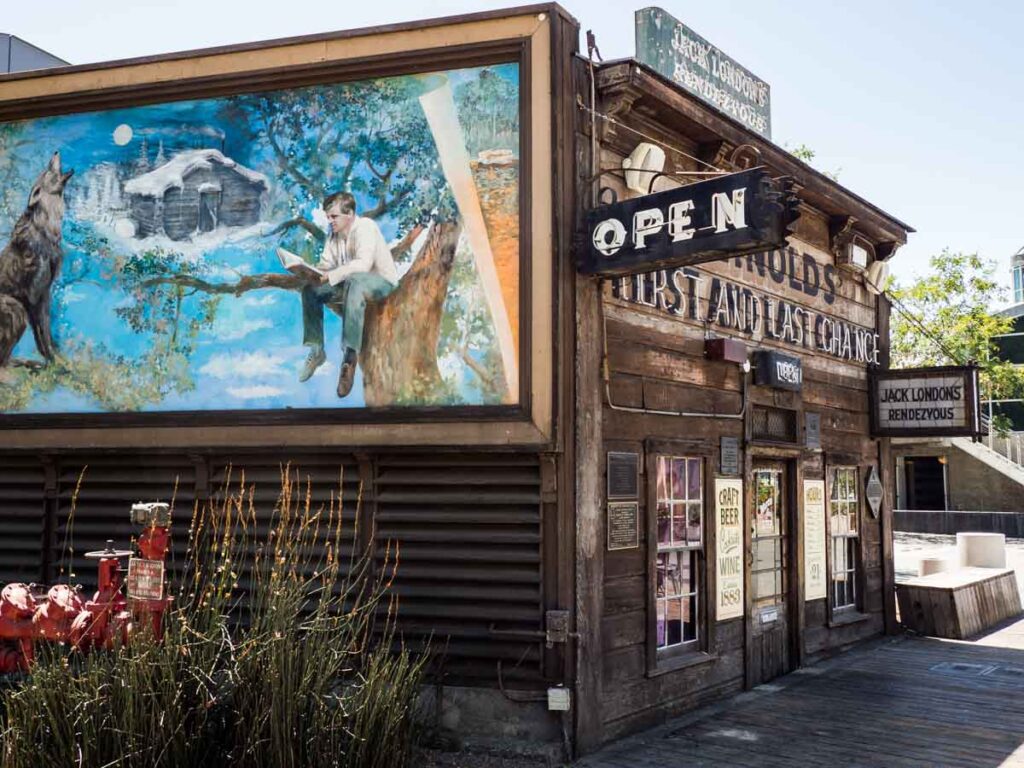 Jack London's Call of the Wild
We travel bloggers love to brag about how many countries we've visited (42 and counting, thanks for asking). But Jack London was a world class explorer of the sort that most of us can only aspire to. He hit the high seas when he was 17 and had an astonishing number of adventures by his early 20's. He narrowly averted getting deep sixed during a typhoon in the sea of Japan. Then he wrote about it. He got shafted by venal employers. Then he wrote about it. Then he went to London to see for himself the deplorable slums. And he wrote about it. Well, I wrote about it too in my piece on the multi layered history of London's East End. But he slept in the church graveyard in protest whereas I just did the walking tour. So he gets all the points for that one.
London also sought out his fortune during the gold rush of Alaska's Klondike. He panned for gold (unsuccessfully) and tried to keep food on table (also unsuccessfully). But he was eminently successful in gathering writing inspiration. His time in Alaska inspired his two most popular books: "Call of the Wild" and "White Fang".
You can get a little taste of London's experience in the Kondike by checking out his miner's cabin in Oakland. It's been relocated to Jack London Square in Oakland right next to Heinhold's. A peek inside will give you a sense of the simplicity and privation of the life of a gold miner.
(This article contains affiliate links. This means that if you choose to purchase, I'll make a small commission.)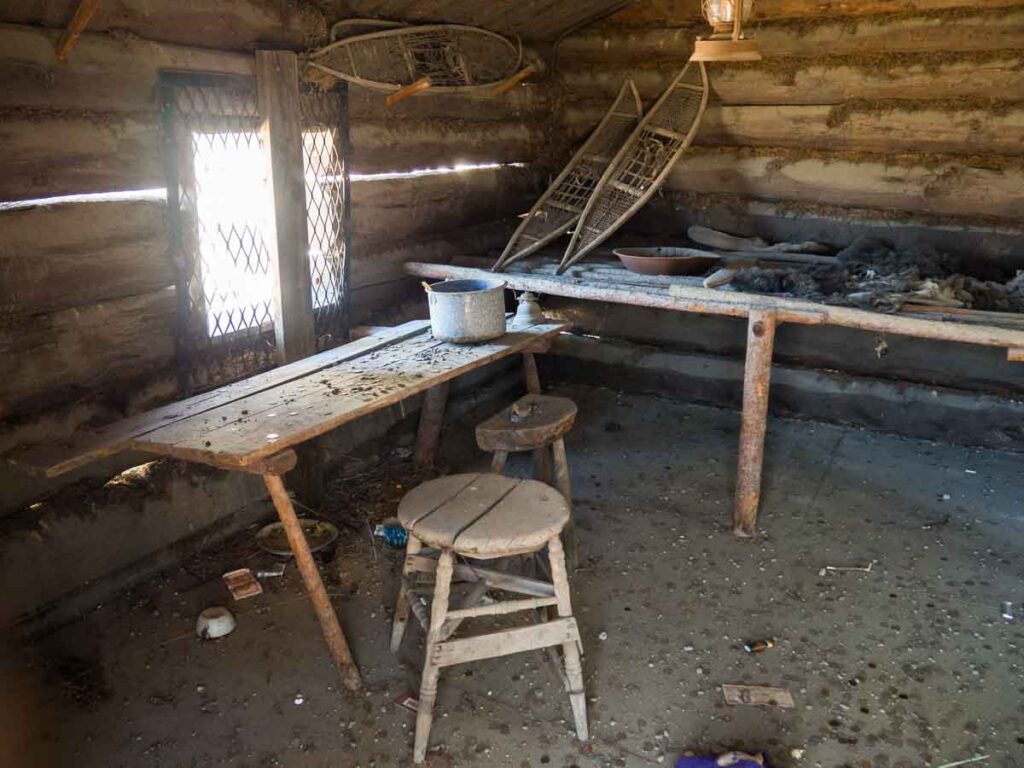 In "The Call of the Wild" a domestic dog Buck, is stolen and sold into service as a Alaskan sled-dog. The book follows Buck through the Alaskan wilderness as he sheds his domesticity to become a wild wolf. "White Fang" presents the inverse proposition. White Fang is a dog/wolf hybrid who was taken from the wild, also into service as a sled dog. But throughout his story, White Fang is is slowly but thoroughly domesticated. I read both books as I researched London's life. I found myself thinking about whether his own life path was more like that of Buck or White Fang. White Fang, definitely.
London's early life was a wild flurry of adventure, writing, reporting and dangerous jobs. But somewhere in there, a domestic streak kicked in. He married a former teacher and had a few kids. However, He ultimately left them for his true love, Charmain Kittredge. But don't think that Charmain completely domesticated London because she had her own strong sense of adventure. London and Charmain had a shared dream to build a boat and explore the South Pacific. And damned if they didn't do it. They both contracted tropical diseases, which cut the exploration short. But their sheer chutzpah is very inspiring.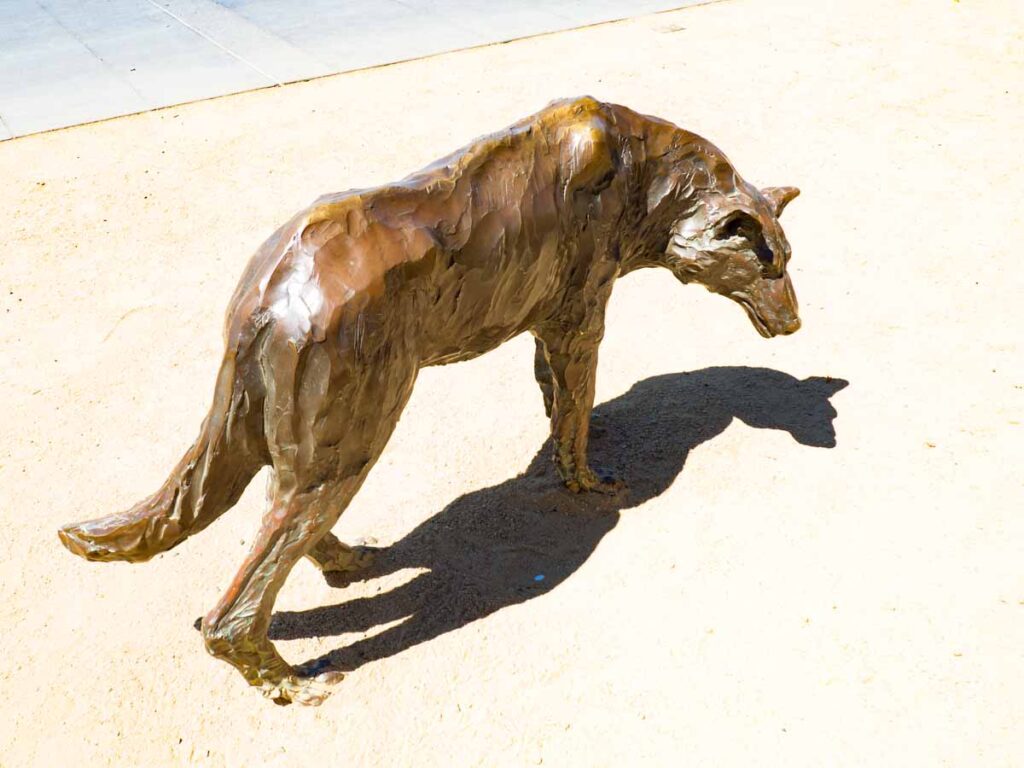 Domesticated Jack London in California Wine Country
London was a true renaissance man. Yes, he was the gold mining, boat-making adventurer. But he was also a great thinker and his vision for sustainable agriculture was way, way before his time. The proceeds from his highly successful novels allowed he and Charmaine to purchase a large ranch in Sonoma County California. They lived and entertained at the ranch. But London also used the land to experiment with methods of agriculture that would resonate with today's foodie conscious locavore. He developed a clever system of pipes that transformed and distributed animal waste to the pasture and crop land. He developed a remarkably efficient and hygienic pig trough. The farm also used experimental farm equipment and new-fangled feed grain silos.
London also attempted to build the house of his dreams which, sadly, was destroyed by fire just before it was finished. This focus on domestic agriculture and his desire to have a home base was very White Fang.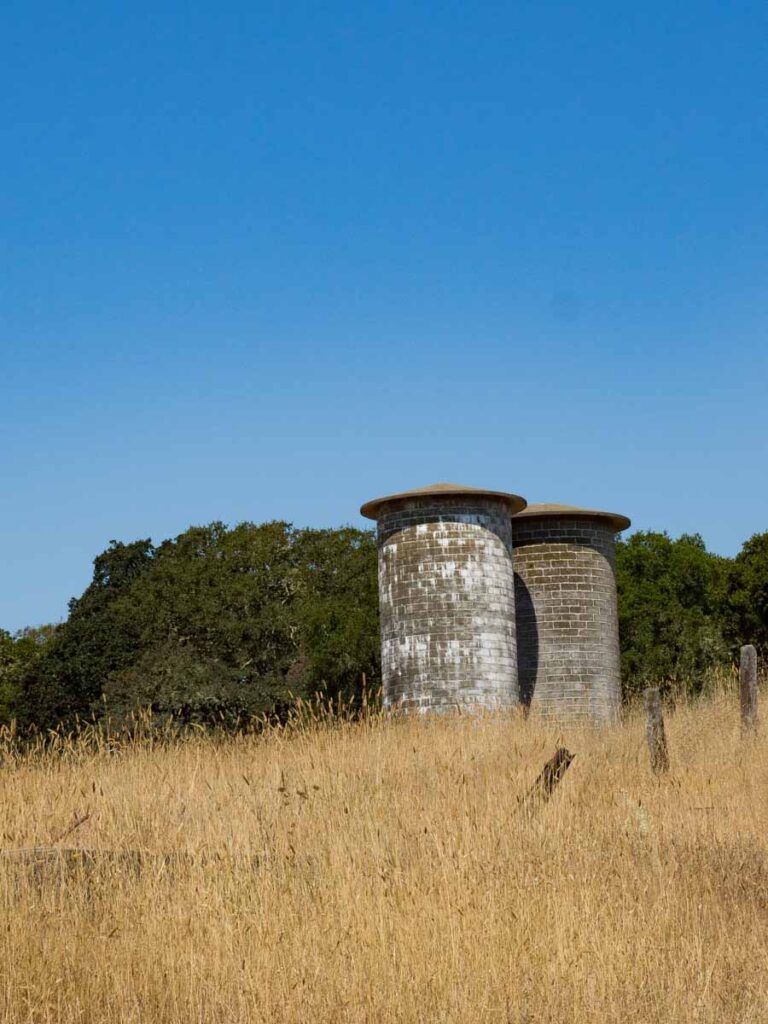 You can learn about all of London and Charmaine's domestic life if you visit the Jack London State Park in Glen Ellen. The state park offers tours of the model farm, London's grave site and the home that he shared with Charmain. The park has docent led tours along with miles and miles of hiking trails that will give you a beautiful introduction into the landscape that comprises California's prime wine country.
Read More: If you are into historic state parks, then you should also plan a visit to the Bodie ghost town in the Eastern Sierras.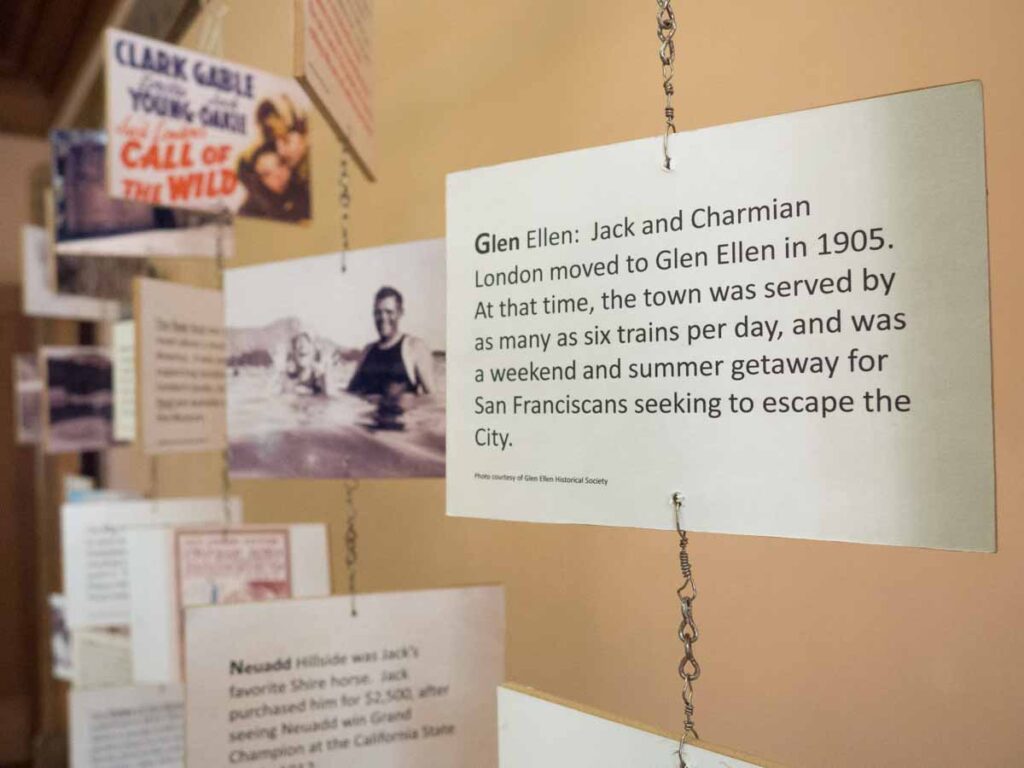 Boozing it Up with Jack London
London's two main food groups were booze and red meat. Can you imagine the gout? He was only 40 when he died. At the time, there were many rumors of suicide and alcohol poisoning. But in the end, most experts have agreed that he died as a result of heavy metal poisoning. This was likely related to the "cures" that he used in an attempt to rid himself of the tropical diseases contracted during the South Pacific adventure.
Regardless, his model farm is still producing. London's estate produces grapes on private land adjacent to the state park. They have an arrangement with Kenwood Winery that has resulted in a lovely line of Jack London reds. Their special signature line pays homage to the great author and his wolves. After your hike and history tour at the state park, you can visit the winery, quaff some yummy reds (try the Zin!) and ponder London's short but productive life.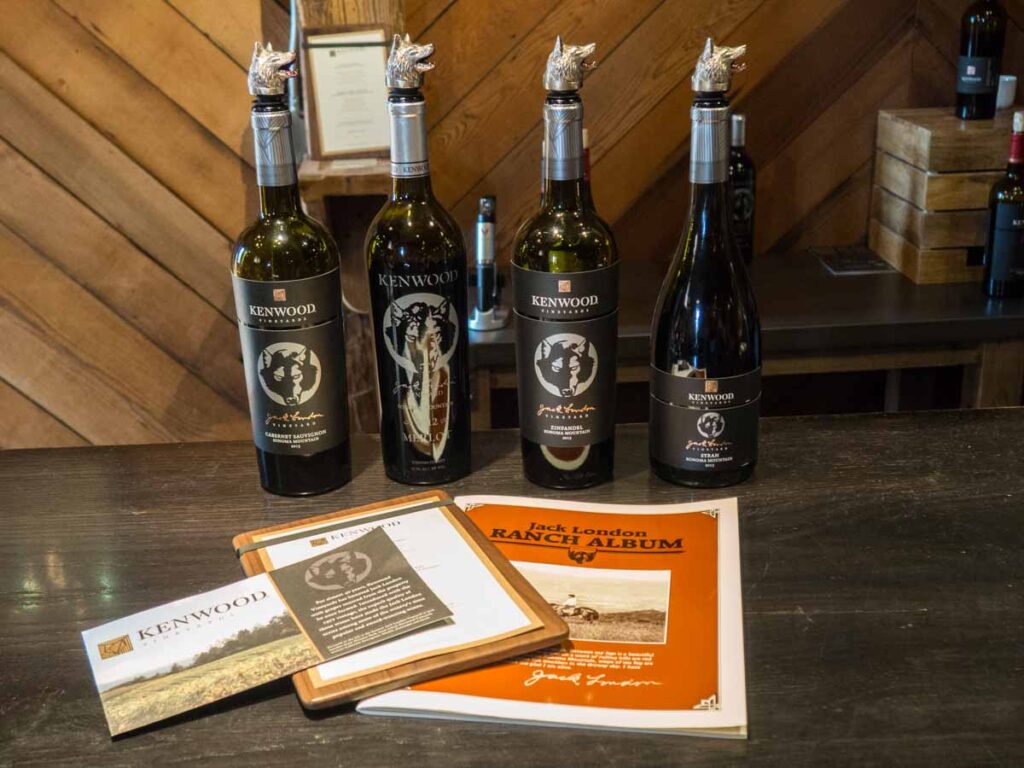 Heed Your Own Call of the Wild
Don't loaf and invite inspiration; light out after it with a club.

Jack London
You should come and visit Jack London in California. In addition to what I've suggested above, there are tons of fun things to do in San Francisco, Oakland and the Sonoma wine country. But whether or not you visit, studying London's life can provide two inspiring lessons for the world traveler.
Your Parting Shot
Share Jack London's California with your friends on Pinterest: